'The Ellen DeGeneres Show': Kris Jenner Didn't Answer When Asked How Much Kylie Jenner's Business Really Sold For
Reality TV lovers know the Kardashian/Jenner family well, as they've caused quite a stir over the years with Keeping Up With the Kardashians. And Kylie Jenner caused even more controversy when Forbes announced her as the youngest self-made billionaire.
Since then, Kris Jenner, the family's "momager," has done many interviews and talked about her famous daughters. But while visiting The Ellen DeGeneres Show, Kris remained suspiciously quiet when discussing how much Kylie sold part of her cosmetics company for. Here's what happened.
There was major controversy surrounding Kylie Jenner and her billionaire status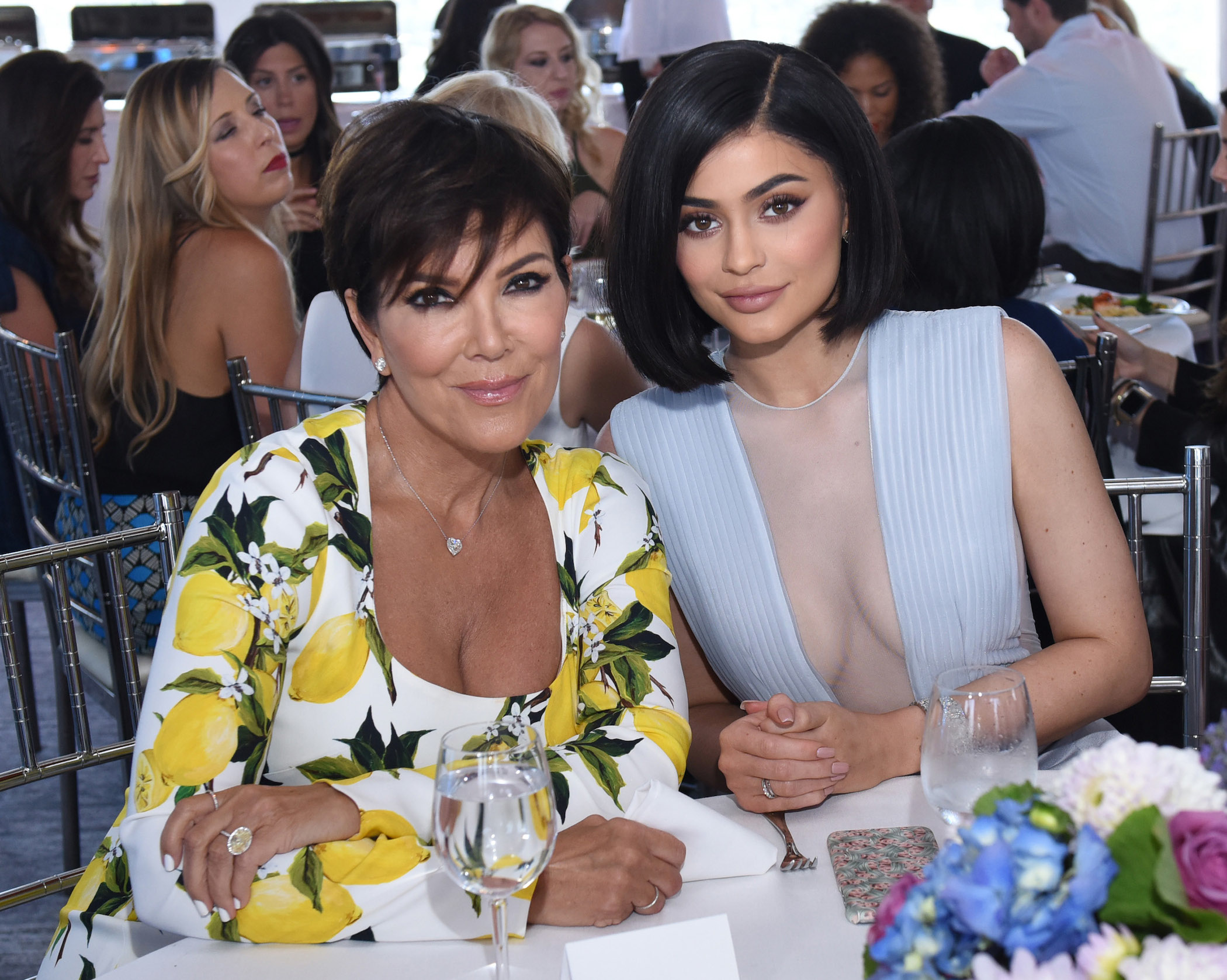 Back in 2015, Kylie started Kylie Cosmetics — and it turned out to be a huge success. The young entrepreneur raked in seriously big money by selling lip kits, facial products, and other beauty items everyone loved. In addition to Kylie Cosmetics, the young Jenner was also involved in a clothing line with Kendall Jenner. And this pushed her net worth through the roof.
In 2019, Forbes made note that Kylie was the youngest self-made billionaire — and she had her cosmetics company to thank. Unfortunately, many weren't happy that Kylie claimed to be "self-made," as her celebrity status certainly helped her gain success. And even bigger controversy occurred when Forbes backtracked on their first statement and claimed the Kardashian/Jenner family may have led Forbes to believe Kylie is a lot richer than she actually is.
The Kardashian/Jenner family claims they never lied, though. "The accusations that the Jenners, and/or their accountants, falsified tax returns and then lied about their 2016 revenues for the last four years, are absolutely false," the family responded.
In November 2019, Kylie made $600 million from selling half of her company
While Kylie might not be the billionaire Forbes initially portrayed her as, she's still quite wealthy. In November 2019, The Guardian reported Kylie sold a massive stake in Kylie Cosmetics to Coty, the company that owns CoverGirl. According to Coty, they were willing to pay $600 million for a 51% stake in Kylie Cosmetics.
Since Kylie is so well-known for her celebrity status, Coty hoped this partnership would help significantly boost sales. An analyst at Citi Research also suggested the move could help Coty become one of the fastest growing companies at the time. But there's still quite a lot of risk when it comes to attaching a brand to a celebrity, as that celebrity's status can fade at any time.
It seems Kylie was ultra-excited about the deal as well. "I'm excited to partner with Coty to continue to reach even more fans of Kylie Cosmetics and Kylie Skin around the world," she said.
Kris Jenner didn't answer Ellen DeGeneres when talking about Kylie's company
Kris visited The Ellen DeGeneres Show in February 2020, and she talked plenty about her famous family. Oddly enough, she seemed to grow quiet when DeGeneres brought up Kylie selling her business.
"So, Kylie's business sold for how much?" DeGeneres asked. "Like, a billion, right?"
Kris seemed surprised by the question and didn't directly answer DeGeneres. Instead, she lightly nodded.
"More?" DeGeneres asked after Kris' silence.
"Well … maybe," Kris said.
"You're looking at me like, more, OK," DeGeneres added.
"She did OK," Kris added. "She had actually worked really hard and sold part of her company to Coty." Kris then added that Kylie "works really hard" and is "really creative," but she seemed to steer clear of the money question.
"She's such a great example too to other young women who can go out there and make this great living and really go for it," Kris told DeGeneres.
It sounds like Kris might be finished answering questions about Kylie's net worth. But she certainly stands up for her daughter when the time comes, which is exactly what we'd expect.
Check out Showbiz Cheat Sheet on Facebook!