'The Ellen DeGeneres Show': Kylie Jenner Said Travis Scott Walks Around With 'Wads of Cash' on Him
Kylie Jenner once talked about her and Travis Scott's wealth on 'The Ellen DeGeneres Show,' and she said Scott always has 'wads of cash' on him.
Keeping Up With the Kardashians is coming to a close, but all eyes are still on the Kardashian/Jenner family. Kylie Jenner gains a ton of attention thanks to her daughter, Stormi, and her majorly successful business, Kylie Cosmetics. And her on-and-off relationship with rapper Travis Scott has many wondering what's going on.
While Kylie's relationship status is ever-changing, her money remains. And it seems Scott also has quite a bank account, as she told Ellen DeGeneres he walks around with "wads of cash."
Kylie talked about her money with Kris Jenner while on 'The Ellen DeGeneres Show'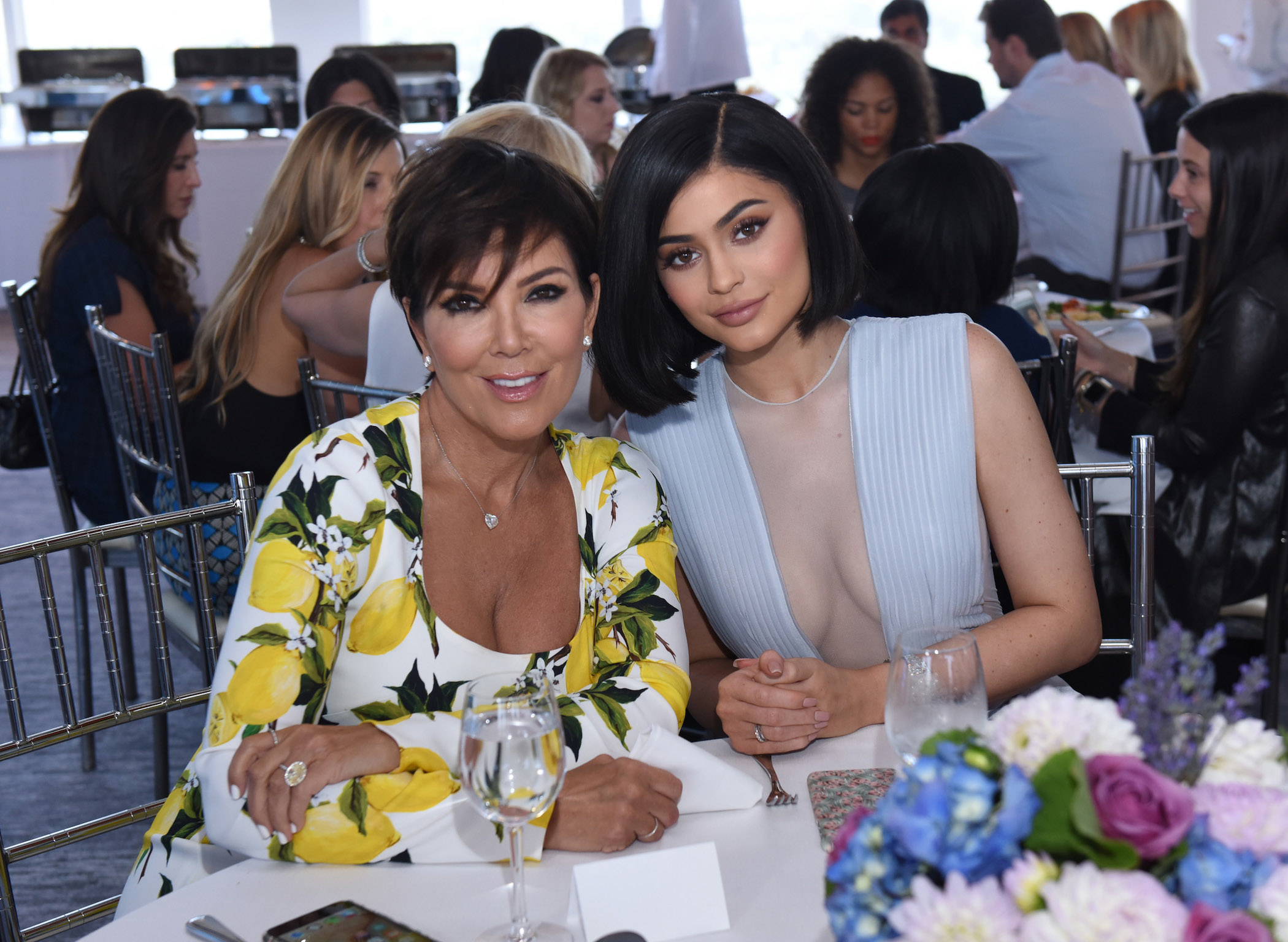 Forbes caused quite a stir when they announced Kylie was the world's youngest billionaire. The statement was later retracted, though. It seems Kylie and Kris Jenner, the "momager" of the Kardashian/Jenner family, allegedly falsified tax returns to make Kylie appear richer than she actually is.
Even so, Kylie still has hundreds of millions of dollars. And she talked about her wealth on The Ellen DeGeneres Show.
"Do they call you Kylie 'Billionaire' Jenner?" DeGeneres joked in September 2019 while Kylie and Kris visited the show. "I mean, does family? … They've all been working for years, and suddenly you come along and you're the youngest and you're a billionaire." DeGeneres then joked to Kris that Kylie had to be the mom's "favorite child" due to her affluence.
Kris then verified that Kylie's sisters don't expect her to pay for all of their family vacations despite Kylie being the richest. "Just my stuff," Kris added. "She pays for my stuff."
Kylie noted Travis Scott walks around with a lot of cash
Kylie certainly associates with plenty of other rich celebrities worth millions. And the father of her daughter, Scott, has also seen a ton of success. While Scott was worth just $8 million when he and Kylie first started dating, his career took off. Now, he's worth around $40 million.
In the same 2019 visit to The Ellen DeGeneres Show, Scott's money came up, too. And Kylie said he tends to carry around a lot more cash than she does.
"I mean, how much money do you have on you right now?" DeGeneres asked Kylie.
"Honestly? I don't really — I just have my credit card," Kylie answered.
"Really?" DeGeneres asked. "Like, I would think …. Travis probably just walks around with wads of cash, right?"
"He always has cash," Kylie noted.
DeGeneres then asked Kylie if Scott walks around with "hundreds of thousands" in cash in his pockets.
"No, not in his pocket," Kylie said. "He doesn't walk around with hundreds of thousands. But, yeah, I've seen some cash. I'm not gonna lie."
"Just wads of cash," DeGeneres added.
"Just wads of cash sometimes," Kylie verified.
Are Kylie and Scott currently together?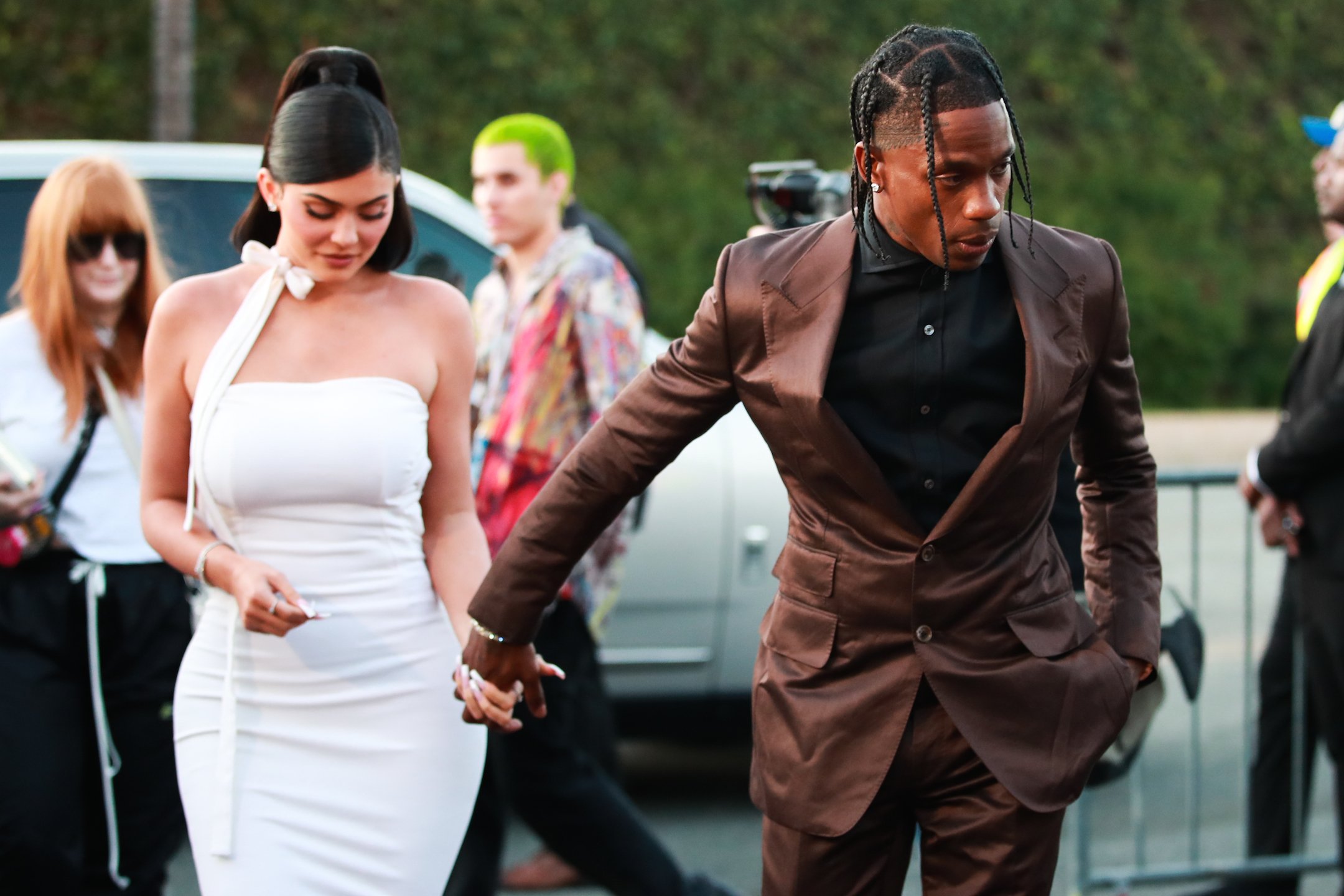 So, where do Kylie and Scott stand now? The couple dated for two years before officially calling it quits in October 2019. "Travis and I are on great terms and our main focus right now is Stormi!" Kylie tweeted at the time of the breakup, according to Elle. "Our friendship and our daughter is priority."
Since then, the exes have been seen out together, sparking rumors of a rekindled relationship. But it doesn't look like they're together as of September 2020. Elle notes a source said Scott and Kylie get along much better when they're not dating.
"Kylie and Travis get along," the sources said. "They enjoy hanging out with the same people. And they obviously spend a lot of time together with Stormi. Being co-parents seems to be working out better for them than being in a romantic relationship."
We're sure there's plenty more to come with these two in the future. For now, it seems Scott will just be using his "wads of cash" for his daughter and his own life, but not for Kylie.
Check out Showbiz Cheat Sheet on Facebook!