'The Ellen DeGeneres Show': Offset Didn't Seem Happy He Proposed to Cardi B in Front of 60,000 People
Offset once talked to Ellen DeGeneres about his marriage to Cardi B, and he didn't seem too pleased with his decision to propose while on stage.
Offset and Cardi B are two rappers taking over the scene, and they even have a daughter together, Kulture. Unfortunately, their relationship has been quite tumultuous. And Cardi B is now seeking a divorce.
Back in 2019, Offset visited The Ellen DeGeneres Show to talk about his relationship with Cardi B. And he seemed unsure of his decision to make such a public display of his marriage proposal. Here's what he said.
Offset proposed to Cardi B in front of a huge audience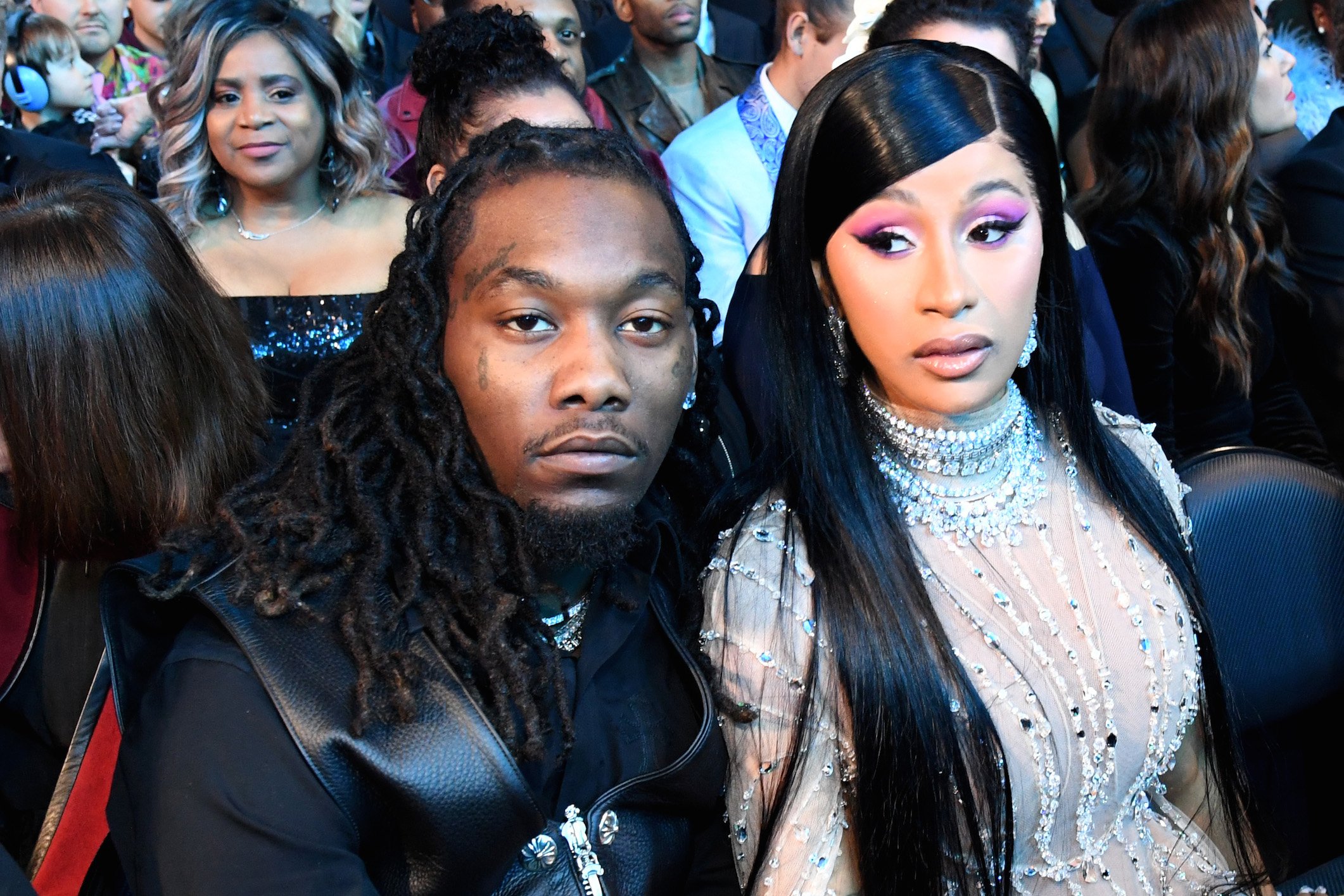 Cardi B and Offset certainly love a good show — and that's exactly what they gave audiences with their public proposal. The two started dating in 2017, and Offset decided to surprise his wife-to-be with a proposal while they were both on stage that same year.
According to NME, Offset and Cardi B performed at Power 99's Powerhouse concert in Philadelphia on Oct. 27, 2017, when the magic happened. Offset took an engagement ring box out and got down on one knee. "You dig?" he asked Cardi B.
Cardi B seems shocked by the proposal, as it's happening in front of a huge audience — but she also appears thrilled.
It seems Cardi B and Offset were actually married prior to the public proposal, though. According to CNN, their marriage certificate showed they tied the knot in Offset's hometown a month prior in September 2017. Perhaps the proposal was just for show after all.
Offset didn't seem too sure of his decision while on 'The Ellen DeGeneres Show'
In 2019, Offset visited The Ellen DeGeneres Show, and he talked about his relationship with Cardi B. Unfortunately, allegations swirled that Offset cheated on Cardi B in 2018. And Offset aimed to right his wrongs after the allegations damaged his reputation with his wife's fans.
DeGeneres asked Offset if he regretted the way he attempted to get back together with Cardi B after the allegations, as he was quite public with his apologies.
"I love my wife, so it's serious, not a game to me," Offset told DeGeneres. "I step to it as a man and say I'm wrong. I step to it as a man. And you don't have to take me back, but I just want you to know I love you and I care. And I'm putting it all out on the table."
Offset then explained that he asked Cardi B to marry him "in front of 60,000 people," but he got a range of reactions for it. "And when I did that, they were like, 'oh, well, why he do that?' Because it's just my affection showing. I'm not hiding my affection for you. That's all. It's just me being vulnerable, I guess."
Offset then added that everyone's response to his proposal "beat" him, though. "But that's why our men don't be trying to be vulnerable," he added. "Because when you do it, it's like, ugh. It's something wrong with it either way."
Cardi B ultimately filed for divorce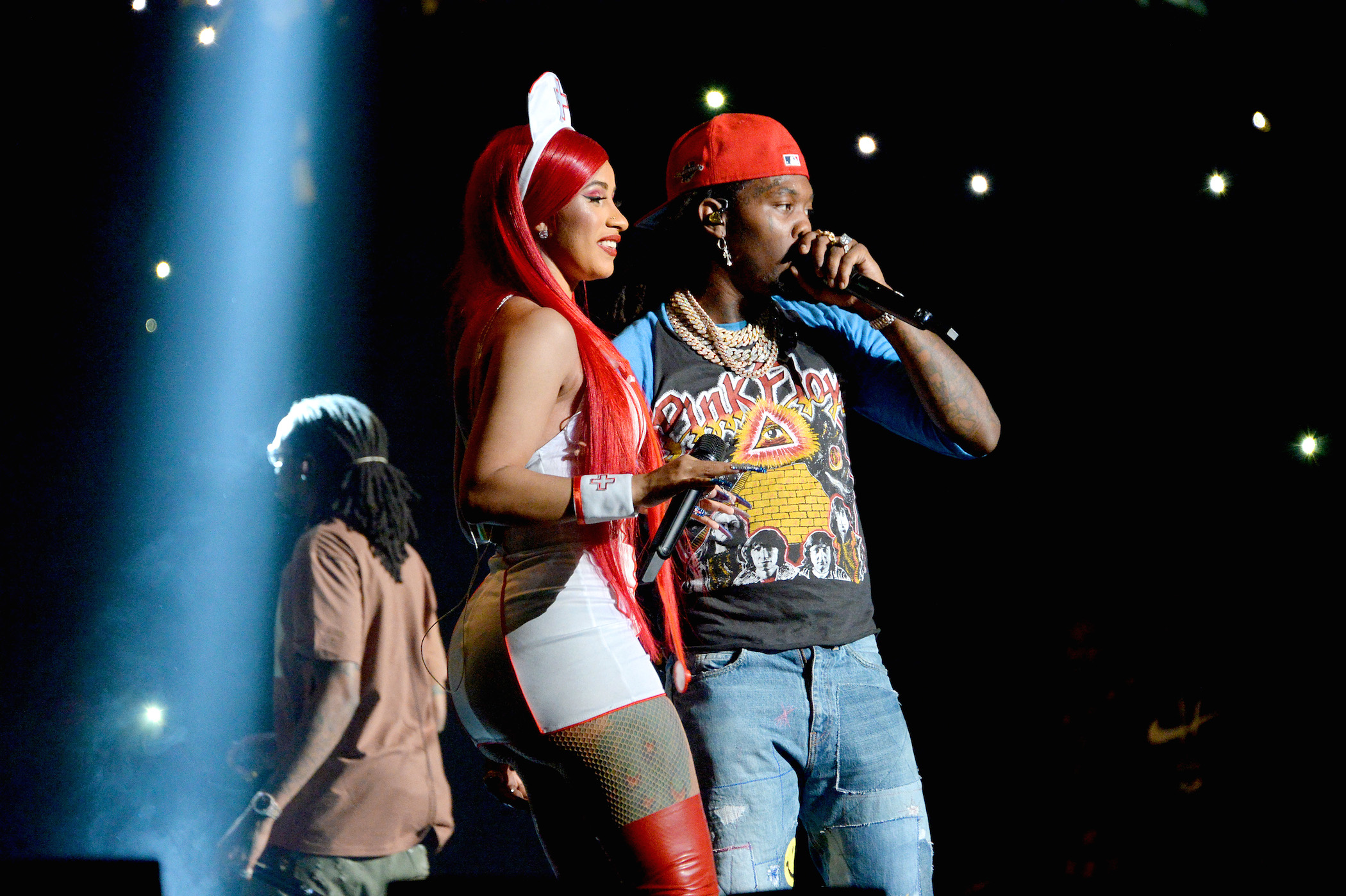 While Offset made the bold choice to propose to Cardi B on stage and lay his vulnerabilities out for the world to see, it seems the couple's relationship is coming to a close anyway. After three years of marriage, Cardi B filed for divorce from Offset on Sept. 15, 2020.
According to Vanity Fair, a source told People that Offset's constant infidelity was the main reason for the divorce. "Offset has pretty much cheated the entire time [they've been together], but Cardi looked the other way because of the baby," the source noted. "She also didn't want to be embarrassed. But she's had enough."
Cardi B is also seeking custody of their daughter, Kulture. We'll have to wait and see how it all pans our for the family, but we're hoping the exes can move on with as much peace as possible.
Check out Showbiz Cheat Sheet on Facebook!