The Emmys 2021: From 'Outlander' to 'Yellowstone' — Why Uber Popular Shows Are Consistently Snubbed
The Emmys are supposed to be television's biggest night. The annual ceremony celebrates the best TV has to offer, according to the Television Academy. And scoring a nomination can be career-making for industry professionals who work behind the camera, as well as those who are in front of it.
But the Emmys have a habit of being quite divisive. The usual suspects that the critics love tend to dominate all of the major categories, while highly rated fan favorites are often ignored.
The Academy finally showed some love in 2020 for Schitt's Creek. Not only did it get a slew of nominations in its final season, but Dan Levy's comedy also ended up sweeping all of the major comedy categories. This year, Ted Lasso broke some records with its very first season.
But there are still a number of shows and stars that the Academy continues to overlook.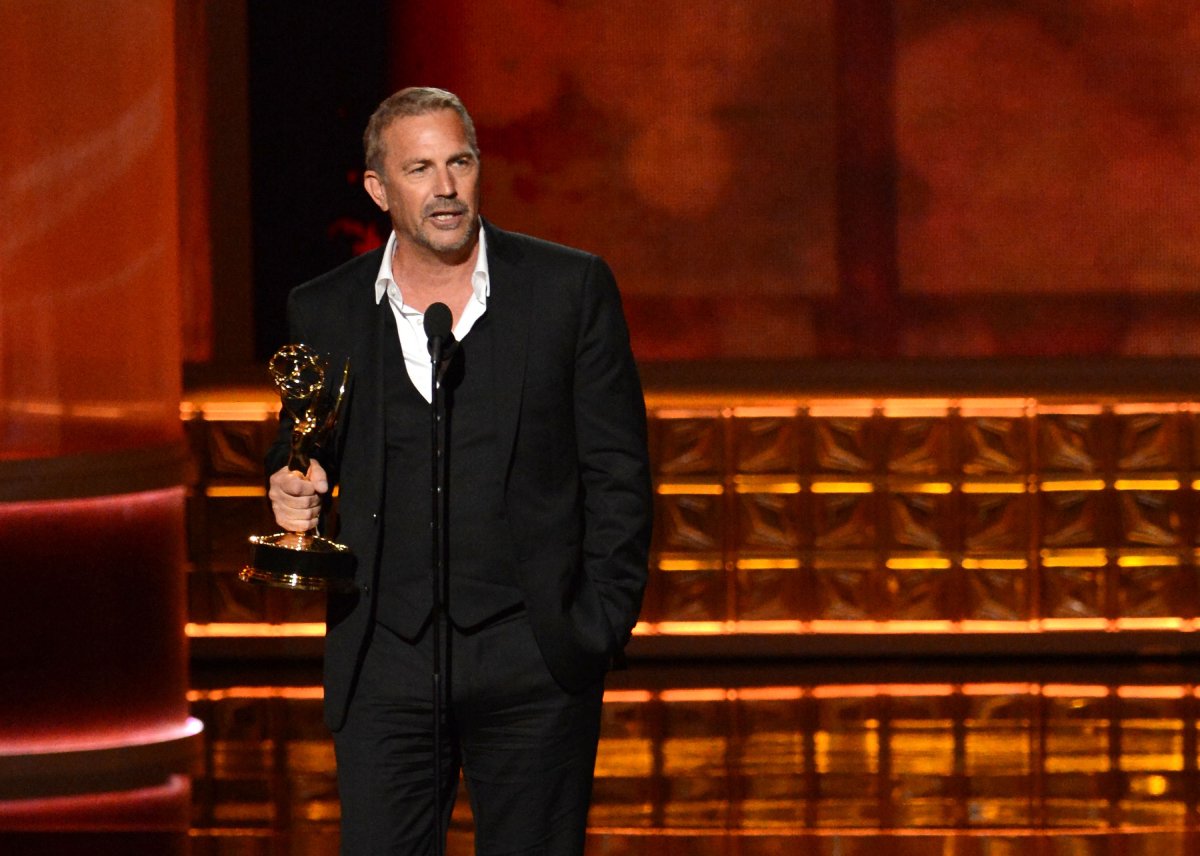 The Primetime Emmys refuse to acknowledge 'Outlander'
For five seasons, Sam Heughan and Caitriona Balfe have steamed up TV screens with their portrayal of Jamie and Claire Fraser in Outlander. The time-traveling fantasy romance based on Diana Gabaldon's book series, Outlander is a global phenomenon with a passionate fanbase. And each episode has a cinematic production quality that is second-to-none.
The Starz series has scored a few nominations at the Creative Arts Emmys — which is the technical awards ceremony — for the production design, costume, and music. But neither Heughan nor Balfe have received a single nomination for their incredible performances. Tobias  Menzies was also snubbed during his run as Black Jack and Frank Randall.
No nominations for 'Outlander' in 2021 — but it wasn't a snub
Outlander fans could point directly to performances from Heughan, Balfe, and Menzies that should have earned them a nomination. Heughan and Menzies should have been nominated for the penultimate season 1 episode "Wentworth Prison." Balfe should have scored a nomination for her performance in the season 5 finale "Never My Love."
The Starz drama received zero nominations for the 2021 Emmys, but it wasn't a snub. In order to be eligible for an Emmy nomination, you have to submit work that aired between June 1, 2020, and May 31, 2021. That June 1 to May 31 time frame is the same every year.
Since Outlander season 5 ended on May 10, 2020, the series wasn't eligible for the Emmy awards in 2021. But they will be next year.
The Emmys always ignore 'It's Always Sunny in Philadelphia'
The insulting and offensive gang at Paddy's Pub have been making us laugh for 15 years, and there's more to come. In December 2020, FX renewed the series for another four seasons, which will make it the longest-running sitcom in TV history.
But during that time, It's Always Sunny in Philadelphia has only been nominated for an Emmy three times. The only category that the show has received a nomination in is Stunt Coordination. Somehow, this hilarious show just hasn't caught the eye of the Academy.
No love for 'Better Call Saul' star Rhea Seehorn
Bob Odenkirk has earned some recognition for his turn as Jimmy McGill, aka Saul Goodman. But the Academy has consistently overlooked his co-star Rhea Seehorn. Her stellar performance as Kim Wexler has been so riveting during the first five seasons, she dominates every scene she's in. But she continues to get shut out.
However, there is still hope she will get the recognition she deserves when the sixth and final season of Better Call Saul arrives on AMC.
The Emmys finally acknowledge 'Yellowstone'
The Paramount Network western Yellowstone starring Kevin Costner ended season 3 in August 2020 as the highest-rated drama on cable TV. But despite the star-studded cast and visually stunning landscapes, the television academy has refused to show love to Taylor Sheridan's series.
There have been zero nominations for Costner's performance as patriarch John Dutton. No recognition for Kelly Reilly as Beth Dutton or Cole Hauser as Rip Wheeler.
However, some of the crew finally got some Emmy recognition this year when Yellowstone scored its first ever nomination in the category of Outstanding Production Design for a Narrative Contemporary Program.
'The Good Lord Bird' was the biggest Emmy snub in 2021
The Showtime mini-series The Good Lord Bird — about the incendiary career of 19th-century abolitionist John Brown — is one of the biggest Emmy snubs this year. Ethan Hawke is the star of this series, and his performance earned him some of the best reviews of his career.
Many considered Hawke to be a shoo-in for an Emmy nod, but he was completely shut out. The same happened to the series itself, as it failed to score a single nomination.
The Emmys 2021 skipped the performances in 'Girls5Eva'
The Tina Fey-produced Girls5Eva — about a 90s girl group trying to make a comeback — has a near-perfect Certified Fresh score on Rotten Tomatoes. But despite all of the love it received from both fans and critics, the Emmys completely skipped the stars of the series when handing out nominations.
Creator Meredith Scardino did get a nod for writing. But the Academy snubbed Renee Elise Goldsberry's iconic performance as a pop diva. They also failed to give any recognition to Sarah Bareilles for her numerous musical compositions.
HBO's 'It's a Sin' was shut out of the 2021 Emmys
The Television Academy seems to be in love with HBO. In the past, they've handed out scores of nominations for shows like Succession and Game of Thrones. But has the Academy ever watched the HBO Max drama It's a Sin?
Apparently not. Because this series about a group of friends enduring the AIDS crisis in 1980s London is "an incredible feat of small screen magic," according to the critics. Yet it failed to garner a single nomination.
The 2021 Emmys air Sunday, Sept. 19 on CBS.
RELATED: Emmys 2021: 'Ted Lasso' is Poised to Make Award Show History, Just Like 'Schitt's Creek' Did Last Year