'The Equalizer': 6 Years Before Starring in New CBS Series, Queen Latifah Interviewed Denzel Washington About Playing Robert McCall
Queen Latifah is out for justice. The actor and rapper is starring in The Equalizer, CBS's reboot of the 1980s TV series. The original show was also the inspiration for the Denzel Washington movie The Equalizer and its sequel. And it turns out that Latifah might have gotten some tips for stepping into the role of a former CIA operative from Washington himself when she interviewed him on her talk show in 2014. 
Denzel Washington opened up to Queen Latifah about his role in 'The Equalizer'
During his appearance on The Queen Latifah Show, Washington chatted about stepping into the reimagined role of Robert McCall. 
"Actually, I never saw the TV show," the Oscar winner confessed. He explained that he didn't want to be too influenced by the original series, which starred Edward Woodward and aired from 1985 to 1989 on CBS. "You may get an idea and then you see it on the show and you go, 'Oh, I can't do it because it was on the show.' So this way whatever ideas I can come up with I can use."
Washington — who said he "trained for months" for the role — then demonstrated to Latifah how to take a gun from someone. 
Latifah reminded Washington that her father was a police officer, so she was prepared to defend herself. "You want to leave me alone," she joked, adding that anyone she fought with would "get his back dirty," a line Washington said was so good he wanted to use it in a movie. 
Queen Latifah plays Robyn McCall in 'The Equalizer' reboot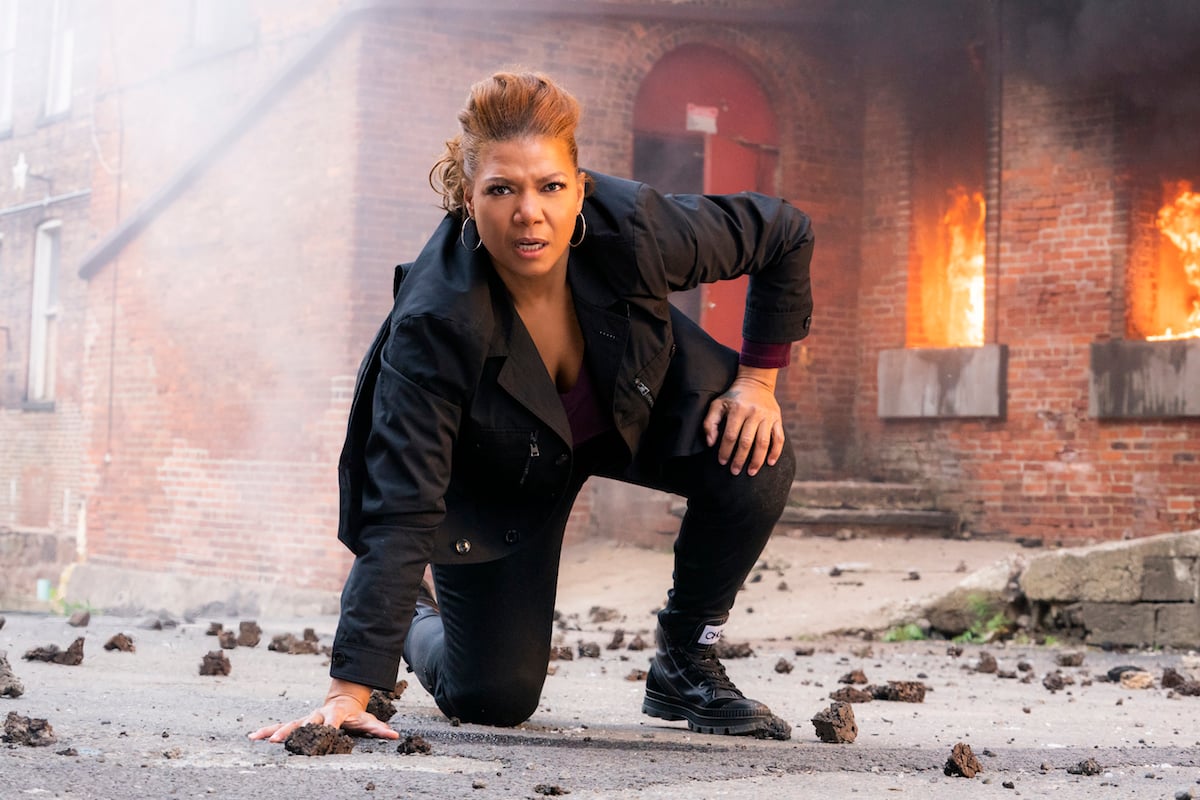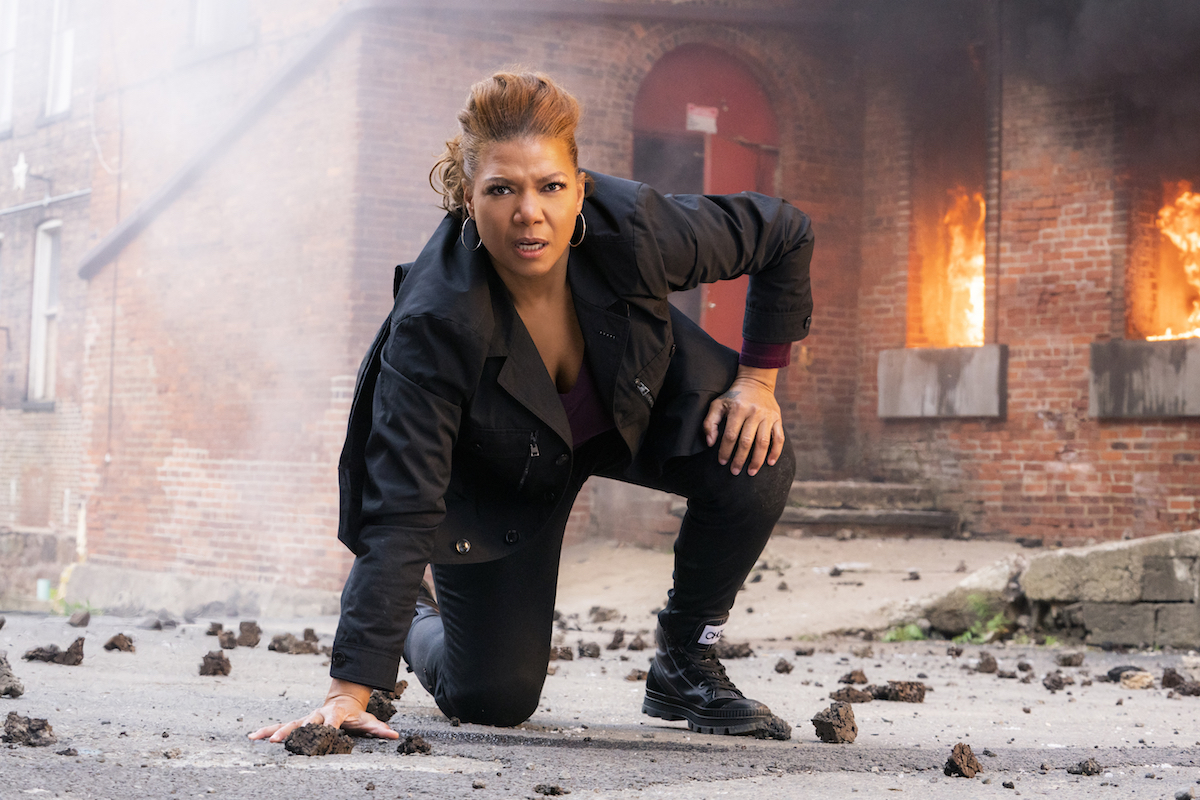 For The Equalizer reboot, the role of Robert McCall from the original show and movie has been reimagined as Robyn McCall. She's a single mom to a teen daughter (Laya DeLeon Hayes) and former CIA employee who uses her unique set of skills to help downtrodden people who have nowhere else to turn. 
In the show's premiere episode, which airs Feb. 7 immediately after the Super Bowl, Robyn decides to help Jewel (Loma Courtney), a teenager who has been accused of murder and is on the run from the criminals who have framed her for the crime. 
The Equalizer also stars Sex and the City's Chris Noth as William Bishop, Robyn's friend and former CIA handler. Lorraine Toussaint plays her aunt Vi, who lives with Robyn and helps care for her daughter Delilah. Liza Lapira plays Melody "Mel" Bayani, an edgy bar owner and figure from Robyn's past. Adam Goldberg is Harry Keshegian, a paranoid white-hat hacker. Tory Kittles is the NYPD detective who wants to uncover the The Equalizer's true identity. 
Queen Latifah compared her 'Equalizer' character to Kamala Harris
Latifah sees Robyn McCall as just the latest in a long line of women of color fighting for the disadvantaged. During a TCA panel for The Equalizer, she compared her character to a figure from history and two notable politicians. 
"We've been equalizing for centuries, from Hatshepsut to Stacey Abrams to Kamala Harris," she said, according to Deadline. 
The Equalizer premieres Sunday, Feb. 7 immediately after the Super Bowl on CBS. It moves to its regular 8 p.m. timeslot on Sunday, Feb. 14.