'The Eyes of Tammy Faye' Star Jessica Chastain Won't Touch Comedy or Superhero Roles Right Now
Jessica Chastain and Oscar Isaac set social media ablaze during the Venice International Film Festival while promoting their TV show, Scenes From a Marriage.
Armpit romance aside, Chastain remains in the spotlight for two additional projects — The Forgiven and The Eyes of Tammy Faye — further solidifying her position in the drama genre. It makes some fans wonder whether she'll venture into Marvel movie territory or try her hand at comedy. But the actor has her reasons for avoiding both.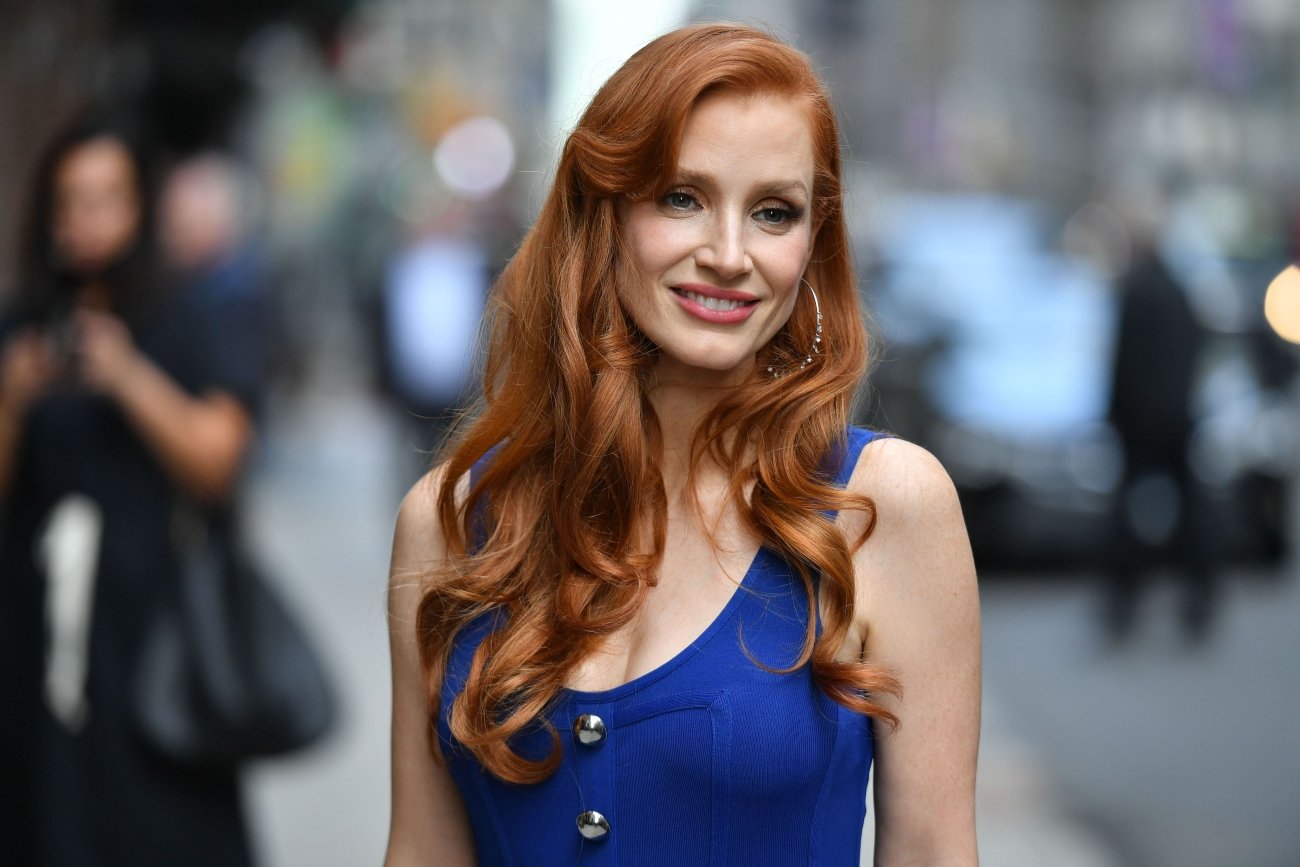 Jessica Chastain feels Melissa McCarthy has comedy on lock
Chastain stopped by Josh Horowitz's Happy Sad Confused podcast and talked about that viral arm caress, The Eyes of Tammy Faye, characters such as Celia in The Help, and her career. When asked why she's never taken a crack at comedy, she praised one of her peers.
"The reality is if you look at the level of scripts, I get pretty great scripts that are dramas, sci-fis. All of those I get — great. An A-level comedy script is gonna go to Melissa McCarthy," Chastain laughed.
"And Godspeed. I get it. I'm way down on that list in terms of something like that, and for me, I want to kind of go to where the great scripts are. I'm very happy to play Celia Foote or Tammy Faye because there's a sense of outrageousness and silliness I don't normally get to do. But maybe I don't need to be the lead of a comedy when you have someone like Melissa McCarthy out there."
Why Chastain prefers to skip superhero roles
Fans have seen Chastain reach galactic heights in films such as Interstellar and The Martian, but she won't be saving the universe as a caped crusader. Though she appeared in the X-Men's world with Dark Phoenix, she's not interested in donning superhero garb anytime soon. Horowitz asked her about joining a hero franchise, and Chastain has a preference.
"Give me a supervillain, I don't want to be a superhero, because if you're a superhero, you're doing like 10 films," she said. "Let me be really nasty — that would be fun. But I don't want to sign a 10-year contract."
The closest Chastain came to a villain was as Vuk in Dark Phoenix. Her shape-shifting character was a sociopathic killer bent on revenge, and she tried to take Jean Grey out. That may be the most we see of Chastain as a comic book villain for the foreseeable future.
Chastain agrees that her transformation into Tammy Faye is 'bold'
With The Eyes of Tammy Faye, viewers will see Chastain in a way they haven't seen her before. The big hair, big makeup, and big heart are all present as the famous televangelist, and the actor nailed her voice too. Horowitz noted how much she had to transform for the role and asked whether she wants to be bolder in future roles.
"I don't think I could be any bolder with any character. Because even when you watch the trailer, you kind of go, 'That's crazy. This performance! Jessica's crazy,'" said Chastain. She described the real Tammy Faye Messner as fabulous and believes her makeup and persona was a form of expression.
Catch Chastain in The Eyes of Tammy Faye on Sept. 17 in theaters.
RELATED: Jessica Chastain Rejecting 2 MCU Roles Was a Wise Career Decision