'Love It or List It': The Fakest Thing About the HGTV Show Isn't What You Think
HGTV is considered the "comfort food" of television. But even the biggest fans of the network know that almost every show you watch is fake in some way. House Hunters, Fixer Upper, Beachfront Bargain Hunt, and Love It or List It are all guilty of tricking fans in some major way.
Most viewers don't care too much about being deceived. It's much more entertaining to watch Love It or List It with the overly dramatized bickering between Hilary Farr and David Visentin, and between the homeowners themselves, than to see things for how they really are.
But the one biggest fakery on this popular show isn't what you think.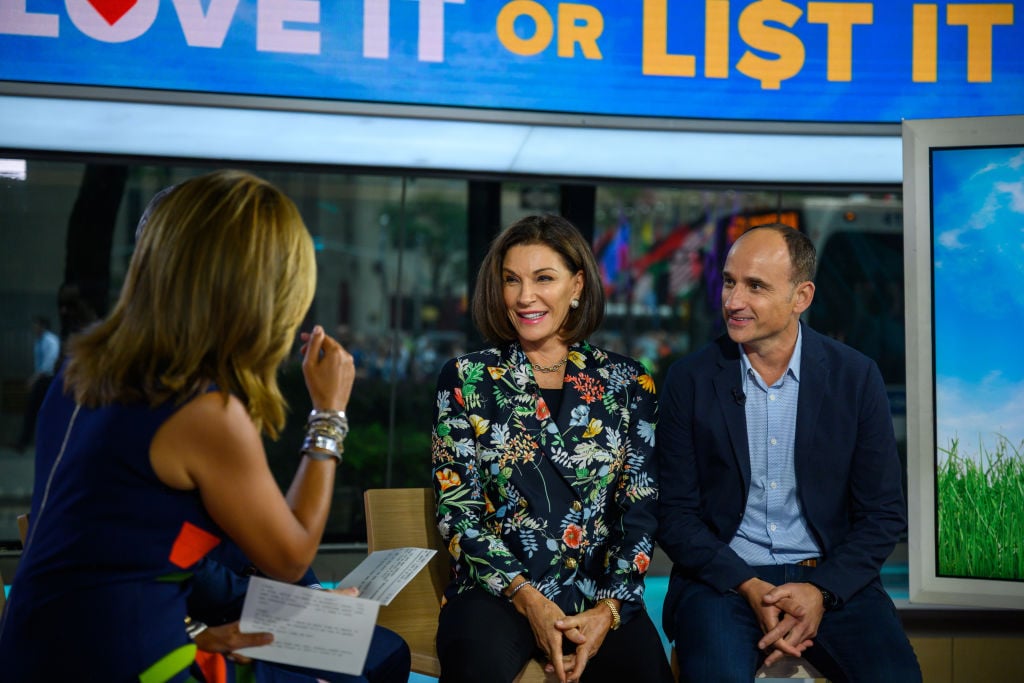 Every episode of 'Love It or List It' has the same format
Anyone who watches Love It or List It knows the basic premise remains the same every time. Viewers are introduced to homeowners who are having major issues with the functionality of their home. One half of the couple thinks that a renovation can solve their woes. The other believes that they'd be much happier selling and finding a new house.
Show hosts Hilary Farr and David Visentin arrive to help the couple decide what to do. While designer Hilary comes up with a plan to convince homeowners to stay using their renovation budget, real estate expert David shows them all the homes on the market to better suit their needs.
The drama of the show comes from a friendly rivalry between "Team Hilary" and "Team David." But is the whole thing fake?
'Love It or List It' producers encourage homeowners to pick sides
Though the couples may have natural inclinations toward staying in their home or moving, the drama is played up for television and doesn't reflect real life perfectly. Blogger Julia Sweeten put it this way on her popular blog, Hooked on Houses:
"If you really believe that the same basic pattern plays out naturally in every episode (the homeowners don't trust Hilary's plan, they hate the first house David shows them, Hilary runs into a major construction/financial problem that requires eliminating one of the projects she promised the homeowners she'd do, and then David finds them their dream house), well, I have a bridge to sell you."
Is 'Love It or List It' fake?
At the climax of every episode, after Hilary reveals the beautifully renovated home and David finds the couple a dream property, they have to make one important decision: are they going to love it, or are they going to list it?
But the final answer might be completely false. Country Living reported that one show participant revealed the biggest secret of the show. People who claim they're going to love it might end up moving, and those who say they'll list it might stay put.
"My aunt and uncle were on Love It or List It," a Reddit user wrote, "They had them record both endings and the network chose which one they thought was best. They are still in the house and they love it, but the show says they listed it."
Do more people love it, or list it?
After 14 seasons, Hilary has the slight edge over David, and has "won" more often with homeowners opting to "love it." But that might be why they film two different endings in the first place.
"It would make sense for the producers to choose how each episode ends," Sweeten explains. "Otherwise most homeowners would end up loving their newly remodeled houses and staying put, and poor David would never get to 'win.'"
Fake or not, Love It or List It is a staple of HGTV and a lot of fun to watch — even if nothing is real.