'The Falcon and The Winter Soldier': How Much Does Anthony Mackie Make From Marvel?
Anthony Mackie grapples with the responsibility of Captain America's shield in 'The Falcon and The Winter Soldier' on Disney+. But how much does the actor make for playing Falcon/Sam Wilson now? And how does it compare to his earlier paychecks?
Anthony Mackie is finally a Marvel leading man. And with that comes a pretty paycheck. The Falcon and The Winter Soldier debuted its fifth episode on Disney+ on Friday, April 16. With only one episode left in the limited series, fans might be wondering what kind of pay bump the actor received for playing Sam Wilson in Marvel's second TV show, if any. So, just how much does Mackie make for playing The Falcon?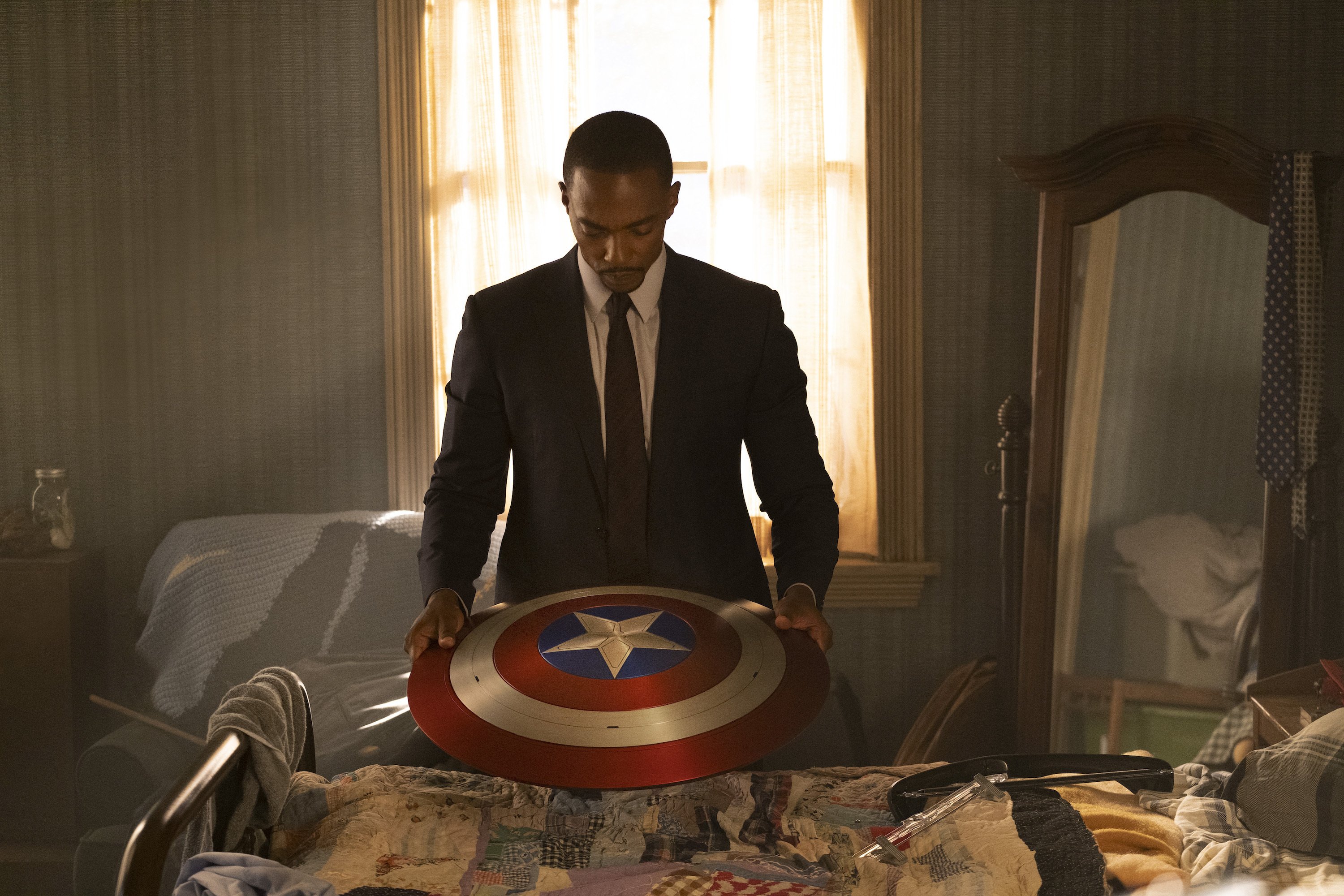 Anthony Mackie movies and tv shows
Mackie has built an impressive career for himself. He's been working consistently since 2002, and his latest Marvel adventure is one of his most high-profile projects to date. His first credit on IMDb is actually an uncredited role in the TV series As If. The same year, he had a breakout role as Papa Doc in Eminem's 8 Mile. But his appearance in that film had some adverse effects: he was typecast at nearly every turn.
"There's a lot of stuff I turned down," Mackie told Jemele Hill in a March 23 interview. "After 8 Mile, I was offered every rapper, every gangster … Every movie."
"And then there were certain movies that I wanted to audition for that my reps were like, 'After doing 8 Mile, I don't think you should do that,'" he continued. "So it was a conscious decision on their part that became a conscious decision on my part."
Some of Mackie's post-8 Mile credits include Law & Order: Criminal Intent, The Manchurian Candidate, Million Dollar Baby, Half Nelson, We Are Marshall, Kathryn Bigelow's Oscar-winning film The Hurt Locker, The Night Before, and more. On the TV side, Mackie starred in an episode of Black Mirror and was the leading man for Netflix's Altered Carbon Season 2.
His Marvel debut was in 2014's Captain America: The Winter Soldier. He continued playing Marvel's Falcon (aka Sam Wilson) in Avengers: Age of Ultron, Ant-Man, Captain America: Civil War, Avengers: Infinity War, and Avengers: Endgame.
How much is Anthony Mackie worth?
Before he appeared in 8 Mile, Mackie made waves in New York City playing Tupac Shakur in Up Against the Wind at the New York Theater Workshop. The show went up his senior year at Juilliard, and it connected him with 8 Mile director Curtis Hanson.
In a video breaking down the timeline of his career for Vanity Fair, Mackie said his work has brought him joy for years.
"I think a lot of the reason why there are so many videos and so many people talk about me having fun on set, and the whole thing about me laughing and joking, is because I'm very lucky to do what I love," he said.
He probably feels pretty joyous about his net worth, too. According to Celebrity Net Worth, Mackie is worth $8 million.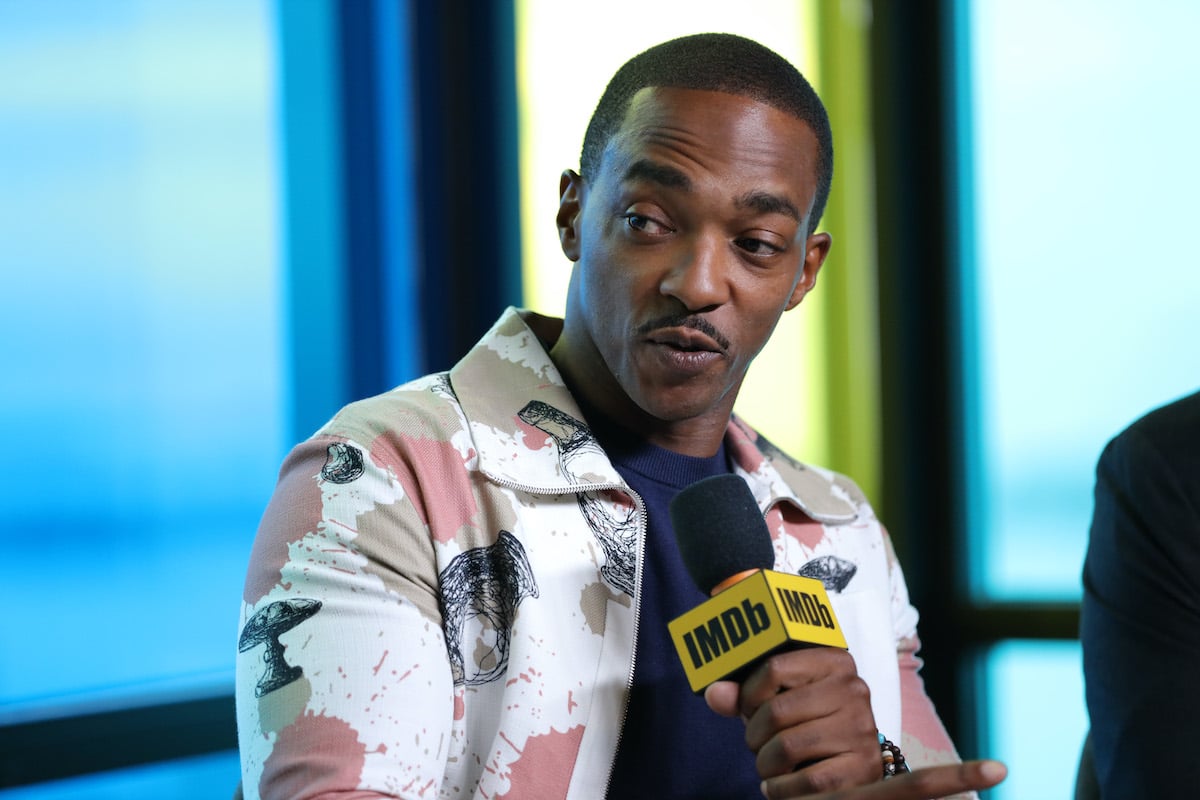 How much does Anthony Mackie make as The Falcon?
Given that he's worth millions, how much has Mackie's Marvel salary contributed to his fortune? According to The Richest, Mackie's Age of Ultron paycheck was $100,000. That was only his second Marvel movie, so his Winter Soldier pay was possibly lower. By 2018, Marvel helped bump Mackie's net worth to $4 million.
Mackie's exact pay for The Falcon and The Winter Soldier is not known. According to Men's Health, however, he was reportedly paid $475,000 per episode of Altered Carbon, making him $3.8 million total. While Netflix has the money to dole out big paychecks to its stars, Disney undoubtedly has more.
According to The Hollywood Reporter, Mackie, co-star Sebastian Stan, Jeremy Renner (who's starring in a Hawkeye solo series soon), and WandaVision stars Elizabeth Olsen and Paul Bettany all negotiated a Marvel TV salary that's separate from their Marvel movie salaries.
As for Stan's net worth, he is estimated to be worth $4 million. Provided he and Mackie are getting paid the same for leading the way in Marvel's second TV show, both of their fortunes are about to go up.