The Famous TV Actress Who Wants to Play She-Hulk: Would Marvel Studios Pick Her?
While Bruce Banner's Jade Giant has been in the Marvel Cinematic Universe for quite some time — first as Edward Norton and then as Mark Ruffalo — his cousin will soon be swooping in to take on some of the smash and stomp responsibilities.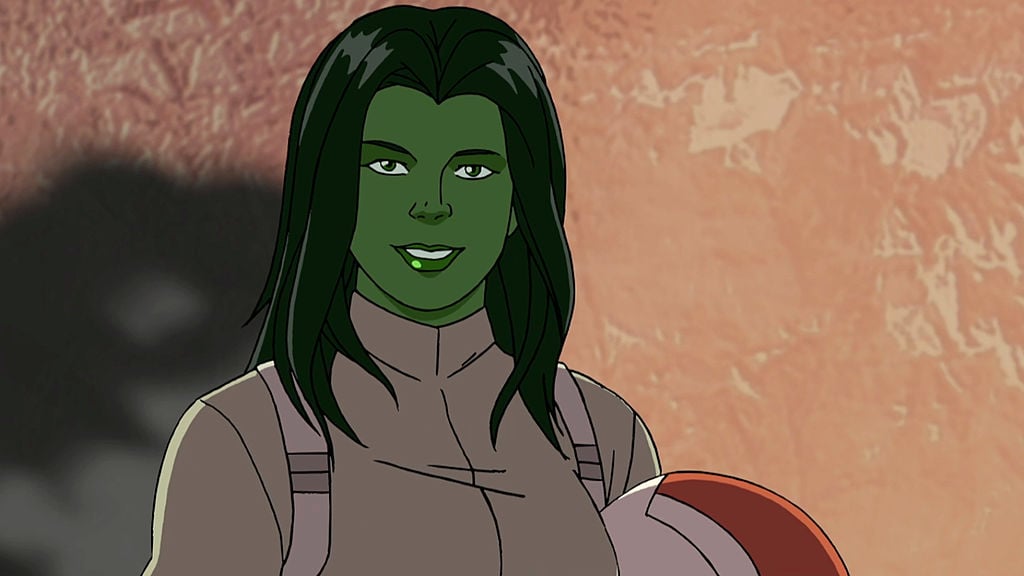 While Mark Ruffalo's Banner may still be a part of upcoming MCU projects, Jennifer Walter's entrance will likely pave the way for his departure. Banner is one of the only original six Avengers whose upcoming narrative doesn't explicitly suggest a farewell. The Black Widow movie is a prequel since Natasha died in Endgame. Hawkeye will introduce Barton's successor — Kate Bishop. And, Thor: Love and Thunder will feature Jane Foster's Mighty Thor. You get the idea. 
While fans are excited to see Jennifer Walter's join the MCU via a Disney+ series, Marvel Studios has yet to announce who will be taking on the role. Yet, if a famous TV actress gets her way, the opportunity will wind up on her desk. So, could Kevin Feige and Co. turn Angie Harmon into the next Jade Giant? 
Angie Harmon, formerly of 'Rizzoli & Isles,' wants to play She-Hulk 
Angie Harmon is best known for playing detective Jane Rizzoli in the former hit TNT drama Rizzoli & Isles. Prior to Rizzoli & Isles, she starred in Law & Order and Women's Murder Club. She also appeared in Agent Cody Banks and Fun With Dick and Jane. Though making a few cinematic appearances, she has developed recognition via the small-screen, rising to fame on the back of Law & Order and Rizzoli & Isles. 
When Harmon visited Conan O'Brien back in 2012, O'Brien explained how he discovered the actress was interested in playing the part (if such a part ever became available).
O'Brien presented an image of the hero, and Angie Harmon immediately got excited, yelling "look at her! Look at her! She is so slammin'. I can't." Angie Harmon went on to note that "she's incredible, "she's amazing." She wants to play the character and goes on to explain that it started "very innocently as a thing on Twitter," but it became much more…fast. So, would the MCU hire Angie Harmon? Is she right for the role? 
Angie Harmon would make a perfect She-Hulk in the MCU
First off, She-Hulk must be a little bit intimidating. She must be tall in stature with deep black hair — a luscious mane interwoven with bits of green. Angie Harmon is 5'10" and definitely boasts the locks necessary. Yet, it's not all about the appearance. 
Angie Harmon is also going to be playing Bruce Banner's cousin; thus, the age gap between the two actors should not be drastic. Casting a very young She-Hulk for two people who, in the comics, are only five years apart, does not make sense. Mark Ruffalo is 52 years old, and Angie Harmon is 47; does it get more perfect than that!?
Angie Harmon also has experience kicking butt and taking charge, as her TV roles have prepped her for such. She's played a hero without superpowers for years, so the adjustment probably wouldn't be too drastic. And, she boasts solid name recognition in the biz. Placing her in the Disney+ series — with potential to appear in cinematic takes — seems like the perfect fit for Harmon, who has grown accustomed to the schedules akin to TV.