The First 'Dexter' Season 9 Trailer Is Both Creepy and the Answer to 1 Big Question
Fans have been waiting, albeit a bit impatiently, for the return of Dexter Season 9. Up until now, fans have gotten to see very few visual components of the upcoming season, but yesterday, Showtime finally released a trailer for Dexter Season 9 and it answered a pretty big question.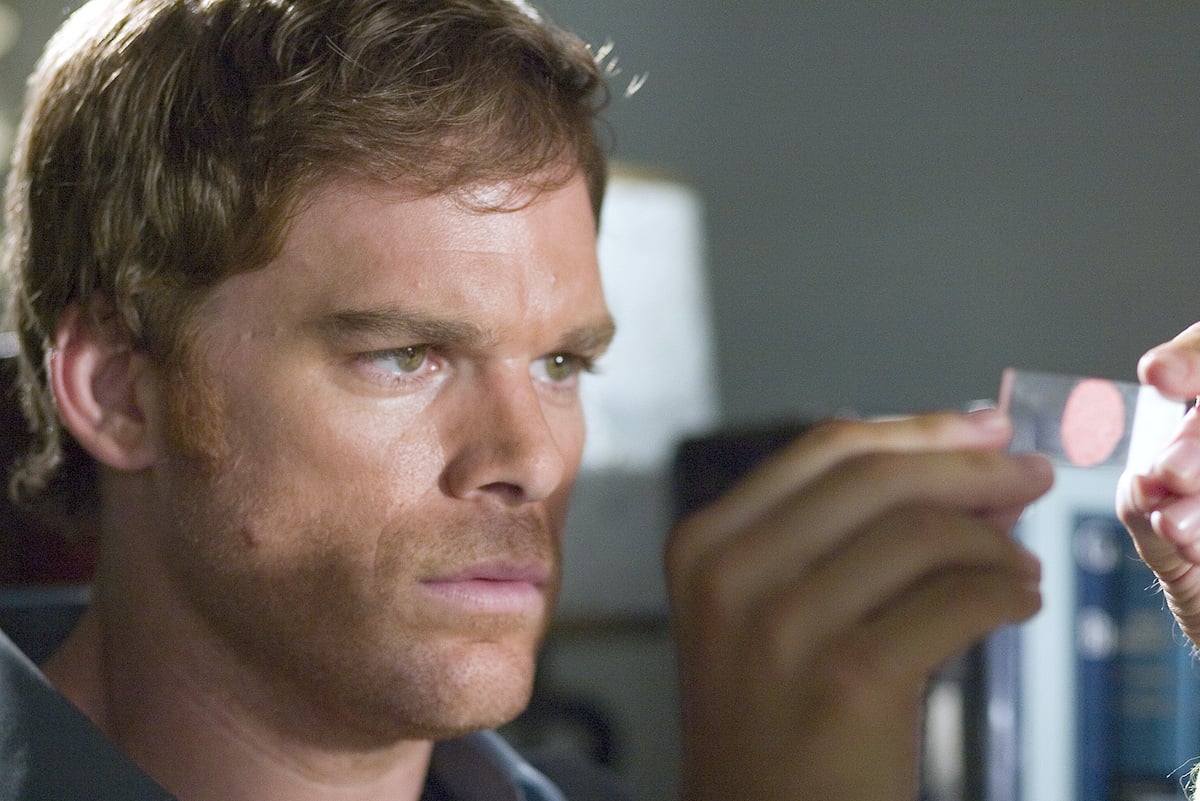 Where did 'Dexter' leave off?
At the end of season 8, the show really strayed from its normal arc. Dexter's sister, Debra, was shot in the stomach by Oliver Saxon, causing her to develop a blood clot and land in a coma. Rather than have Deb live a life without being able to speak or think for herself, Dexter unplugged his sister's life support and pushed her into the ocean.  He, then, sailed off in the middle of a hurricane.
The ending left a lot of fans…upset.
"From a story standpoint [and] from a character standpoint, it made sense to me what he did," Michael C. Hall, who plays Dexer, told Entertainment Tonight. "But I certainly can appreciate why it left a majority of the viewers feeling left out in the cold or gypped or frustrated because he literally didn't say anything at the end. He had been talking to us the whole time and he just stared at the camera and it was over. He put his sister in the ocean. What the hell was that?"
In the final scenes of last season, fans saw that Dexter wasn't actually dead. Rather, he had faked his own death and was living as a lumber jack.
'Dexter' Season 9 trailer
The Dexter revival trailer opens up panning across a clearing in the snow-covered woods and a fire crackling in the center. Then, as the camera zooms in, viewers see Dexter's face in the reflection of the window, along with a body wrapped in plastic struggling behind him.
As the lyrics, "I'm just a soul whose intentions are good, Oh Lord please don't let me be misunderstood," play, Dexter turns around to the camera and gives his signature creepy smile.
What questions does the trailer answer about the 'Dexter' revival?
After the official logline of the show revealed that Dexter's character would be "living under an assumed name in a world away from Miami," some people wondered how much of Dexter's murderous ways would return in Dexter's new season.
But this trailer let's us know that no matter where Dexter goes, he can't fight his killing urges.
In an interview with TV Insider, showrunner and executive producer Clyde Phillips explained a similar sentiment.
"Dexter always has what we call 'the dark passenger' living inside him,"  he said. "He is more grounded than he's ever been, but that dark passenger is a voice he cannot deny. This is Dexter. People are going to die."
Though the trailer does answer one big question, it leaves a lot unanswered. Is this new kill of Dexter's another serial killer, as he used to target in the old seasons, or has he had to resort to feeding his "dark passenger" with normal civilians out in the woods?
Fans might have to wait until Dexter Season 9 premieres in the fall to get the answers to those questions.