The First Instagram Photo to Spark Dating Rumors Between 'Spider-Man' Co-Stars Tom Holland and Zendaya
We're hot off the heels of one of the Marvel Cinematic Universe's biggest masterpieces of all time — Avengers: Endgame. And while fans are still mourning some of the events that took place in the film, it's time to make room for the beloved Spider-Man to take the screen once again in Spider-Man: Far From Home. We'll watch Tom Holland reprise the superhero role as he navigates Europe with his high school friends, one of whom is Zendaya's Michelle Jones.
Holland and Zendaya have made it clear they're best friends both on and off set, but fans keep assuming they're dating as well. And this is the Instagram photo that may have started it all.
Tom Holland and Zendaya were first linked with this Instagram photo
It feels like just yesterday when Holland was announced as the new Spider-Man for Homecoming, but the movie premiered all the way back in July 2017. And it was prior to the release of the film that MCU fans were starting to see a relationship develop between Zendaya and Tom Holland. Elle reports Holland posted this photo of him and Zendaya hanging out in a pool back in July 2016 when the cast was filming. Fans in the comments section of the photo responded by calling them "Tomdaya" and "so shipable."
Not long after this Instagram photo, Zendaya added fuel to the fire with this photo of the cover of The Hollywood Reporter that features her and Holland. "Amidst all the chaos and sadness … this one good thing did happen to me today. Honored to share it with the very best … Spider-Man himself," she captioned the Instagram post, which of course also had everyone talking.
This more recent photo from Holland's Instagram also had rumors ramping up
It wasn't just fan speculation that fueled the dating rumors between the co-stars. A source confirmed to People back in 2017 that the two were romantically linked. "They've been super careful to keep it private and out of the public eye but they've gone on vacations with each other and try and spend as much time as possible with one another," the source said. Zendaya and Holland have vehemently denied the rumors, however — and Zendaya event set the record straight with Variety by firmly confirming she's not dating Holland.
Unfortunately for the best friends, a new photo from Holland on his Instagram had fans speculating about their relationship once again. Holland posted this photo with his co-stars and accidentally tagged Zendaya's name near his crotch area, which fans immediately took as a sign. One person tweeted, "Why is it killing me that Tom Holland tagged Zendaya right on his crotch in this pic? Is this a subliminal message, Tom?" To that, Zendaya answered that he's just "Instagram stupid" — and Holland quickly fixed the tagging mishap.
Are they really dating? We're still not sure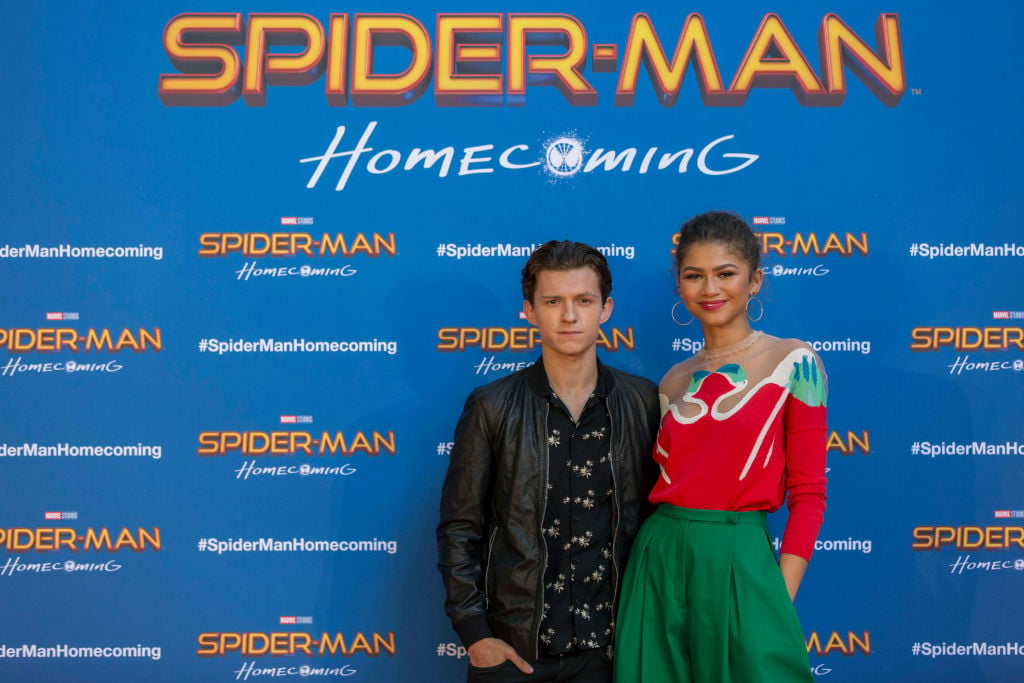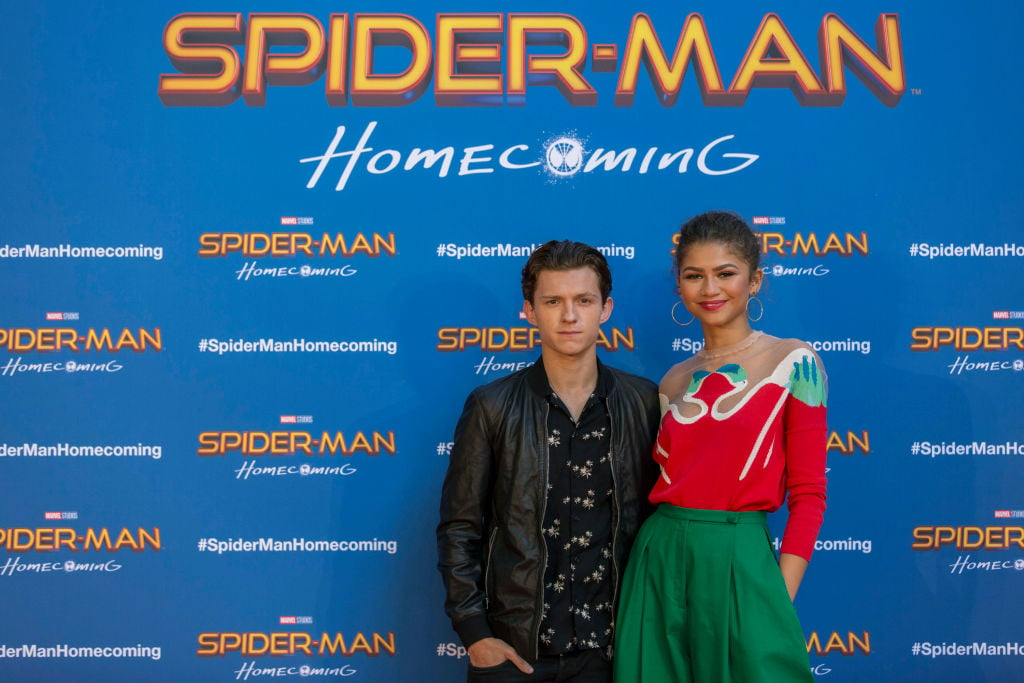 So, are Zendaya and Holland just keeping their romantic relationship quiet, or are they really just friends? We're still not sure. Another insider told People back in 2017, "They're both really ambitious and they challenge each other — but, most importantly, they make each other crack up. They seem to have a really similar sense of humor and love joking around together. They have great banter back and forth." Yet years later, despite their amazing chemistry, the two still deny all the rumors.
We can't forget that Zendaya's kept relationships a secret in the past, however. Vogue notes she had a "secret" boyfriend for four years, and fans still can't confirm who it was. While this certainly doesn't prove she's dating Holland now, it definitely leads us to believe she may not be so forthcoming with information regarding her personal life. Perhaps press tours with Far From Home will provide new insight.
Check out The Cheat Sheet on Facebook!