The First Sign Kim Kardashian Was Ready to Be Done With 'KUWTK'
Kim Kardashian West is one of the world's most successful women, an aspiring lawyer and business owner who first rose to fame as a star of reality television. From relatively humble beginnings as Paris Hilton's BFF to her current status as a global superstar, Kardashian West lives a life that many women can only dream of. With the stunning announcement that Keeping Up with the Kardashians will be going off the air after twenty seasons, many fans are struggling to pinpoint the exact reason when Kardashian West mentally checked out. As it turns out, Kardashian might have given a strong clue late last year that she no longer cares about being in the spotlight.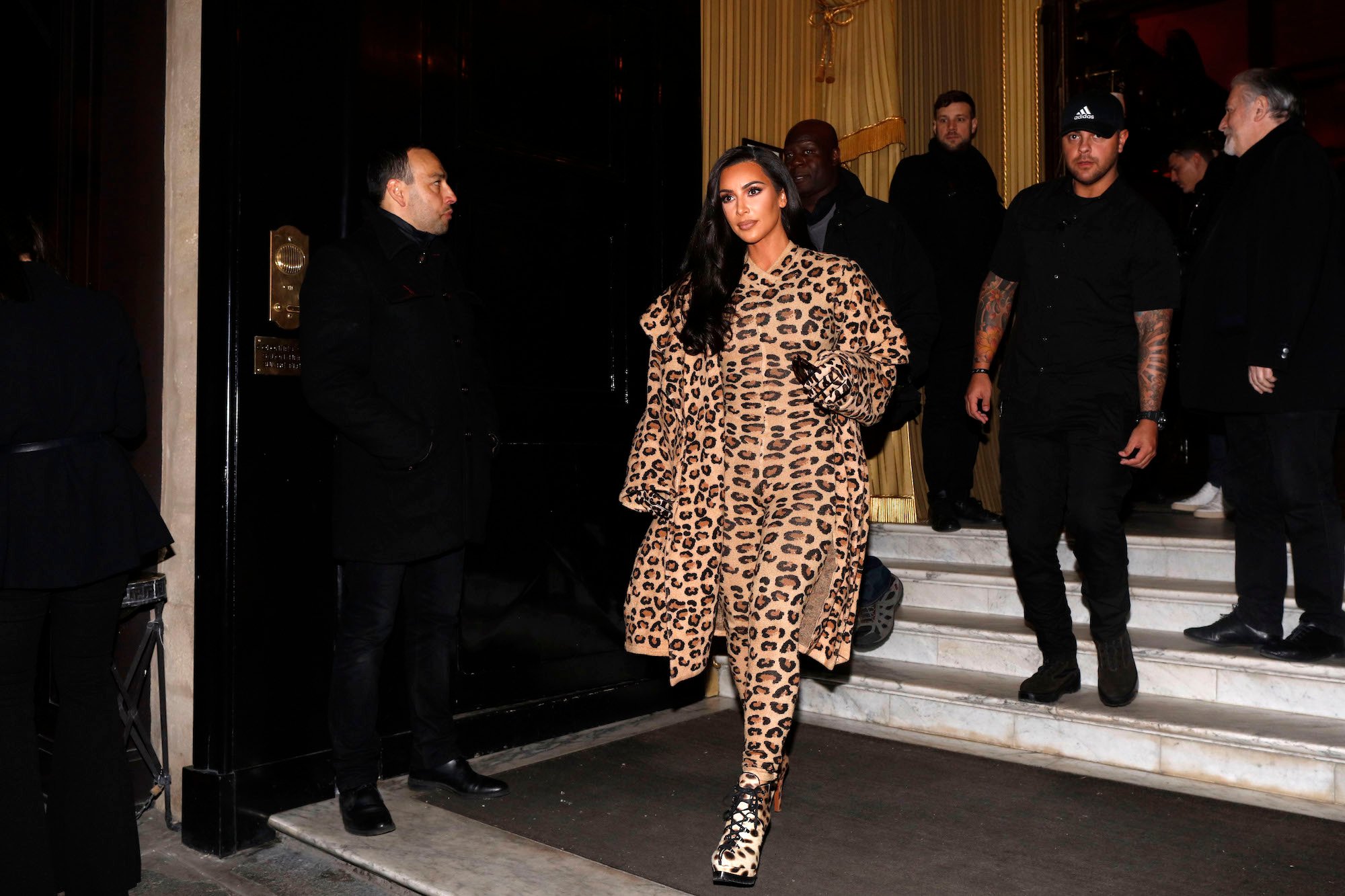 How did Kim Kardashian West become a reality star?
Born in 1980, Kim Kardashian West was raised by her lawyer father, Robert Kardashian, in a life of privilege and purpose. Kardashian West was driven from an early age, working in clothing boutiques and developing her signature sense of style. When Kardashian West became friends with Paris Hilton in the early 2000s, the media gradually became obsessed with the Armenian beauty. With the release of her infamous sex tape, Kardashian West became even more well known, and when the reality show Keeping Up with the Kardashians debuted in 2007, she began making headlines. 
Over the years, Kardashian West continued refining her own personal brand, releasing fragrances, makeup products, and specialty shape wear. She is often credited with popularizing curvy figures, and she has been cited, year after year, as one of the most beautiful women in the world. After her 2014 marriage to Kanye West, Kardashian West became even more famous, and soon, she couldn't go anywhere without being followed by paparazzi. 
Kim Kardashian West said she no longer cares about being famous
2019 marked a huge shift in Kim Kardashian West's business ventures. She began pursuing a career as a lawyer, after showing interest in using her celebrity status to advance prison reform causes. She even lobbied the White House on behalf of several incarcerated people, notably helping Alice Marie Johnson be granted clemency, as reported by USA Today.
Kardashian West has four children with her husband, rapper Kanye West, and it is clear that her focus over the years has changed a great deal, even as she has managed to retain her love of selfies and fashion. In late 2019, Kardashian West opened up in an intimate interview, giving her fans the first indication that her days on reality television might be numbered. In the interview, Kardashian was asked where she saw herself in 10 years.
Kardashian West admitted to Vogue Arabia, "I see us living on a ranch in Wyoming, occasionally going to Palm Springs and our home in Los Angeles. [And] becoming a lawyer." She also revealed that she has "evolved" from her younger years when she was "embarrassingly obsessed" with being famous. In fact, Kardashian West said in the interview that "I can say without question that the fame isn't important to me."
Kim Kardashian is focusing on other projects
In her interview, Kim also called out her lack of privacy, revealing that she would like to live a bit more off-grid. That desire for privacy, combined with her pursuit of a career in law, might be the heart of why she, along with the rest of her family, have decided to pull the plug on one of the most famous reality television shows of all time.
In their September 8th announcement, the Kardashians did state that they would be returning for one final season — and presumably, each family member will offer a bit more insight at that time as to why they have decided to walk away for good.