'The Flash' Casts Tony Curran as Its Villain for Season 8
When The Flash returns for season 8, Barry and the rest of Team Flash will have a lot on their plate. Not only will the season kick off with an alien invasion, but a powerful, new villain will be among the carnage in Central City.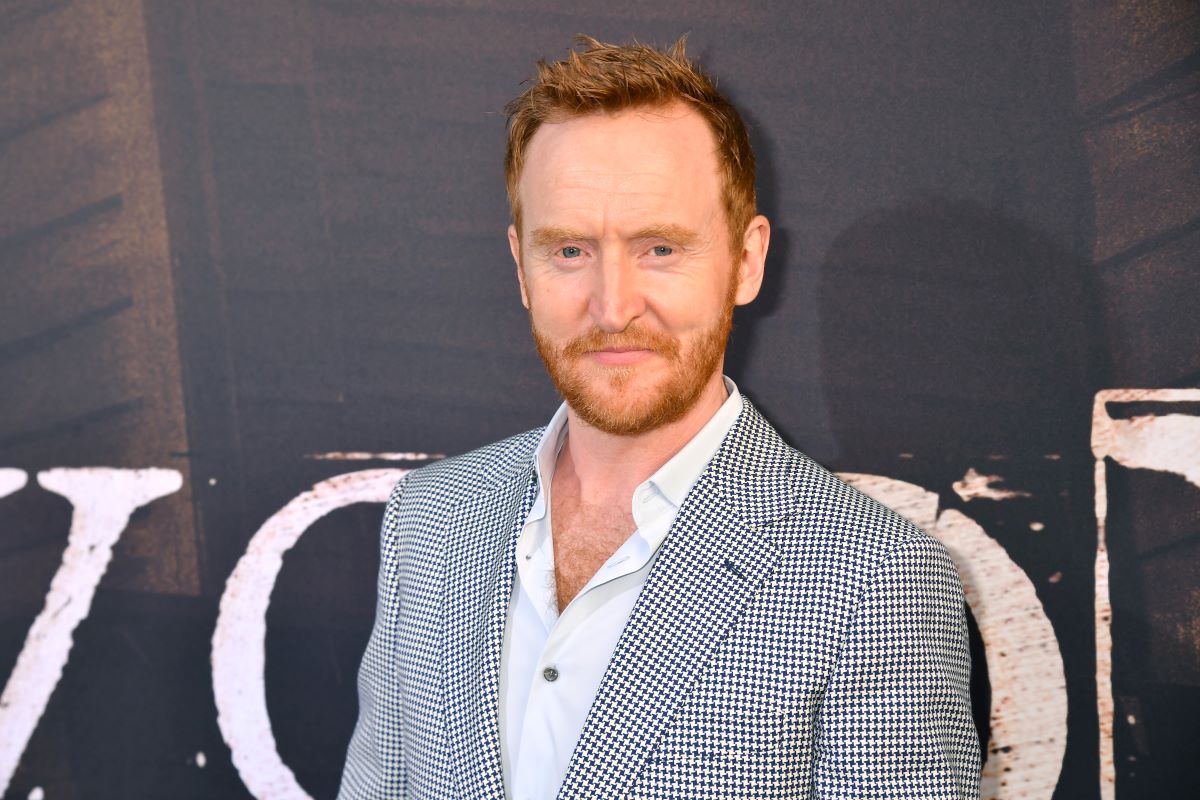 Who is playing the new villain in 'The Flash'?
According to Deadline, established actor Tony Curran has been cast to play Despero in The Flash Season 8. Curran is currently in Vancouver filming his scenes for the part.
People might recognize Curran most notably from Daredevil, Ray Donavan, or Your Honor. The actor has also starred in numerous films and played roles in multiple television shows.
Who is Despero?
Despero is an alien villain from DC comic books. Gardner Fox and Mike Sekowsky created the supervillain, and he made his first appearance in Justice League of America #1 in 1960.
In the comics, Despero rules as a tyrant on his planet, Kalanor, much to the dismay of some of its inhabitants. His antics cause him to clash with the Justice League, including The Flash. With the use of Despero's third eye, he is able to overpower and outthink the heroes constantly. But they do get a leg up on him from time to time.
For the purposes of The Flash, Deadline describes Despero as an intelligent alien who holds great power. His abilities include telepathic powers that make him a scary opponent to The Flash. Despero had to leave his homeworld of Kalanor, but the reasons as to why he left are unknown. He comes to Earth on a deadly mission that will put the fate of humankind in danger, causing him to run into Team Flash.
How Despero differs from previous villains
Establishing Despero as the adversary to the Scarlet Speedster is a significant change of pace for The Flash. In previous seasons, the villain is quite often a speedster themself, which can get repetitive. Despero can be a refreshing change of pace for the show in terms of villains with his alien status and powers.
Just by looking at the description of Despero's character, one might think he was a Supergirl or DC's Legends of Tomorrow foe. This time, though, an alien is a villain of Team Flash.
However, a few characters from other Arrowverse shows will help them in the fight.
Will Despero be the villain of 'The Flash' five-part premiere?
As previously announced, The Flash Season 8 will begin with an epic five-episode event similar to that of a crossover. The story is titled "Armageddon," and it will feature many familiar faces from all corners of the Arrowverse.
The returning actors are Chyler Leigh as Sentinel, Javicia Leslie as Batwoman, Cress Williams as Black Lightning, Brandon Routh as The Atom, Kat McNamara as Mia Queen, Osric Chau as Ryan Choi, Tom Cavanagh as Reverse Flash, and Neal McDonough as Damien Darhk.
These Arrowverse heroes and villains will arrive in Central City when an alien invasion threatens humanity. Not much else has been made known about "Armageddon," but we have a feeling that Despero will be the alien at the center of it all.