'The Flash': New Video Teases First Look at the Return of Michael Keaton's Batman
DC FanDome 2021 is the gift that keeps on giving. The virtual event released a first look at the upcoming DC Extended Universe film, The Flash, and it was nothing short of epic. Although Ezra Miller, who plays the Scarlet Speedster himself, clarified before the virtual event played the video that it wasn't a trailer, the new video is sure to make fans go wild. Michael Keaton will do that to people, after all.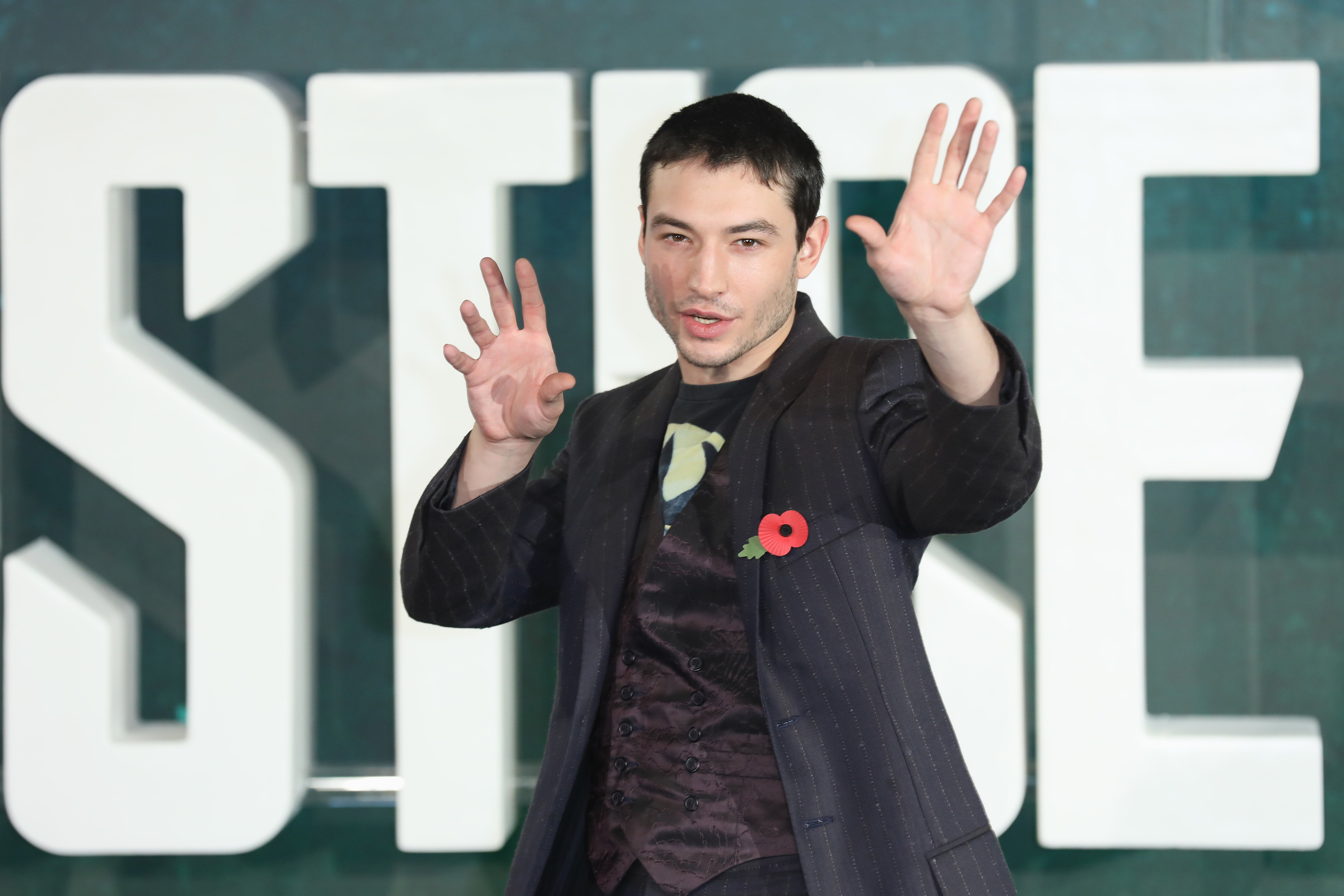 Michael Keaton appears in the first look at 'The Flash'
In the video of The Flash released during DC FanDome 2021, Barry Allen goes back in time to prevent his mother's death. As many comic book fans know, this decision will lead to the "Flashpoint" storyline. Enter the multiverse.
The teaser shows two Barry Allens, both played by Ezra Miller, which is likely a result of "Flashpoint." The two Barrys, along with Sasha Calle's Supergirl, travel to the Batcave, where they meet Michael Keaton's version of the Dark Knight. While we never see Keaton, he does a voiceover for the video, and we see the back of his cowl. Keaton's Bruce Wayne says, "Tell me something. You can go anywhere you want, right? Any timeline. Any universe. Why do you want to stay and fight to save this one? You changed the future, and you changed the past."
Per ComicBook.com, when asked about playing Batman again, Michael Keaton said, "It was shockingly normal. It was weird. And like I went, 'Oh! Oh yeah. That's right.' But also, then you start to play the scenes and a lot of memories, a lot of really interesting sense memories [come back]."
Elsewhere in the video of The Flash, it looks like the second Barry with the long hair will don the Batman Flash costume. And the video ends with Barry ripping a sheet off of what is likely the Batmobile. You can watch the full video below.
Everything we know about Barry Allen's solo film
According to The Flash's synopsis, "Barry Allen travels back in time to prevent his mother's murder, which brings unintended consequences to his timeline." Those consequences will undoubtedly be "Flashpoint."
As for the cast, Ezra Miller will reprise his role as Barry Allen for the film. In addition, Ben Affleck returns as Batman, Michael Keaton will play an older version of Bruce Wayne from an alternate universe, and Kiersey Clemons reprises her role as Iris West. Maribel Verdú and Ron Livingston will play Barry's parents, Nora and Henry. And Sasha Calle will make her debut as Supergirl in the film. Allegedly, Calle's Supergirl will take inspiration from the comic book character Cir-El instead of Kara Zor-El.
The Flash will release in theaters on Nov. 4, 2022.