'The Flash' Season 8: We Don't Believe Joe West Is Dead, Even After Episode 2
The Flash Season 8 threw a curveball at their fans in episode 2, "Armageddon, Part 2." For the entire hour, the audience was waiting for the significant event that would finally snap Barry's mind. And just when we thought that Despero might have been wrong about Barry causing Armageddon, one of Barry's worst fears came true. However, we have reason to believe that his father-in-law, Joe West, is not dead in The Flash. And, hopefully, we are correct.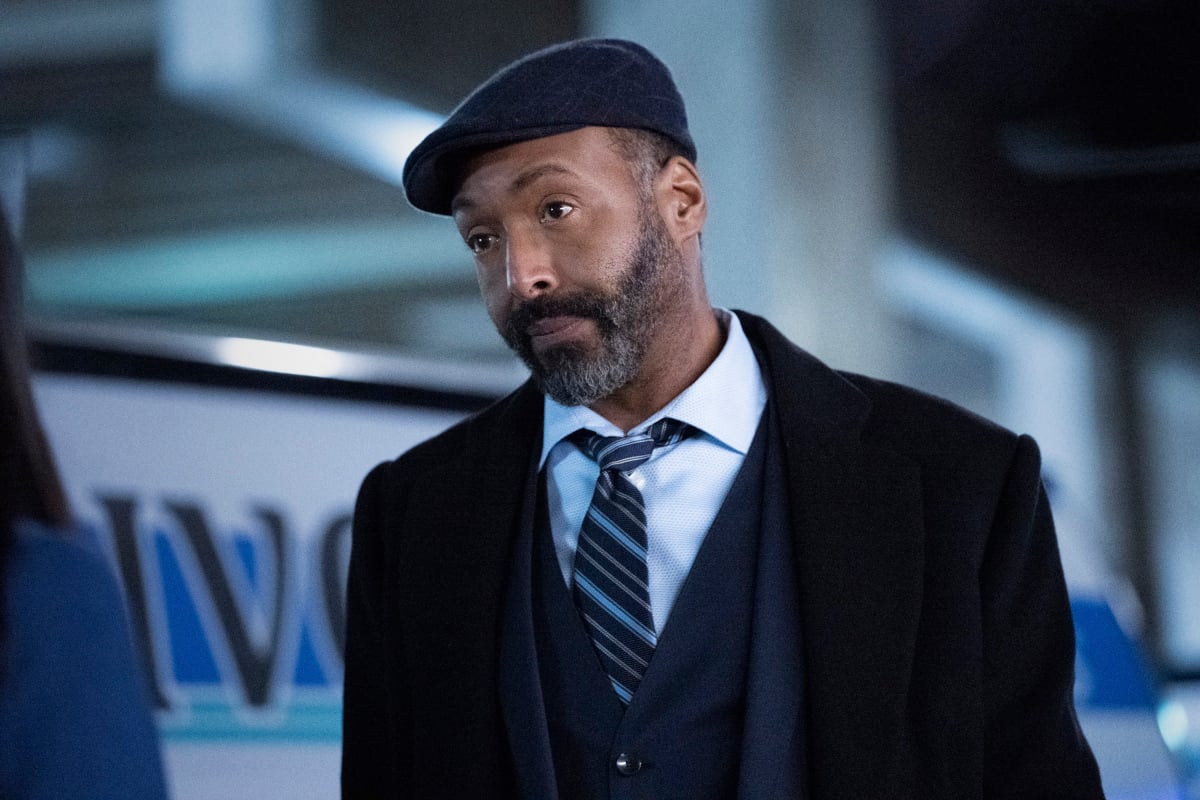 What happened in 'Armageddon, Part 2'?
Following the events of "Armageddon, Part 1," Barry had to prove to Despero that he would not be the cause of Armageddon in The Flash Season 8 Episode 2. Unfortunately, Despero informed him that the next day would be a turning point for him regarding him losing his mind.
Barry is called to a crime scene where a security guard went mad. But Kristen Kramer informs him that he is under investigation for federal crimes. She explains that they believe that he was an informant for Joseph Carver, and there's evidence that might prove his guilt. Barry gives Kramer his badge, but he continues investigating the case.
Team Flash discovers that the meta-human Xotar is behind the security guard's mental decline. Barry confronts her, but she uses her powers to manipulate his mind, and he attacks Caitlin, Chester, and Allegra. Thankfully, he reverts to his normal self shortly. Later, Barry faces off against Xotar again. But this time, he uses his "leveled-up" powers to generate lightning without running. Barry apprehends her.
Barry suggests Team Flash celebrates their win by going to Joe and Cecile's house. But they inform him that Joe died six months prior. Barry, refusing to believe them, runs to Joe's house, where Iris and Cecile are. They confirm to him that Joe is dead. And when they turn on the news, they see Barry as The Flash attacking the citizens of Central City. But Barry doesn't remember any of it.
Despero shows up and tries to kill Barry. But Chester and Allegra distract the alien long enough for Barry to escape. He runs to the Hall of Justice, where he calls Jefferson Pierce for help.
There is evidence that might prove that Joe West isn't dead in 'The Flash'
Throughout The Flash Season 8's first two episodes, the characters made offhand comments that alluded to Joe West being dead. However, there are a few clues that could suggest that he is still alive.
It seems as though Barry was in on the secret regarding Joe West's death until the episode 2 ending. He never said anything when someone commented that Cecile was having a hard time. So what would make him forget? Someone or something is purposefully trying to drive him mad, and we don't believe that it's Despero or Xotar. That would be too easy.
And what's the one thing that is known to break Barry? The death of a parent. There is no better way to get him to crack, sadly. Of course, this leads us to believe that Reverse Flash is behind all of this, especially since Tom Cavanagh will reprise his role as Eobard Thawne sometime during "Armageddon."
Also, we have no idea how Joe died. And we highly doubt that The Flash would kill him offscreen, given that he has been a staple of the show since season 1. Plus, Iris has shown no signs of grieving, which is quite strange. Joe West being dead in The Flash just doesn't make sense. And we refuse to believe that his death is real and not a ploy to make Barry go mad.
'The Flash' showrunner's comments also suggest that Joe West isn't dead
To further prove our theory that Joe isn't dead, during an interview with TVLine, The Flash showrunner Eric Wallace teased Joe's storyline post-Armageddon before the season began.
Wallace said, "Let's just say that Joe is going to get an incredibly different perspective on life, and it's going to lead him to, I think, a really big choice. Everybody seems to think the big choice he made was last year, to put down his badge, but there is a much bigger choice coming his way in season 8 that takes the character down a path that he didn't know he was on, but that will feel like it's the place he always needed to go."
Now, we have no idea what any of that means. But it sure seems like Joe West is not dead in The Flash Season 8.
The Flash airs Tuesdays at 8 p.m. ET on The CW.