'The Flash': Season 8 to Start With a Five-Part 'Arrowverse' Crossover Special
Although many people enjoy superhero movies on the big screen, small-screen superhero stories, like those on The CW, enjoy a sizable fan base season after season. Many fans have come to expect epic crossover events within The CW superhero shows, but they were disappointed when Covid-19 ruined the chance for a crossover event to occur this past year. Fortunately, it appears that fans will have some future crossover events to look forward to, especially regarding The Flash, so read on to learn more about it.
'The Flash' just wrapped up season 7 on The CW
Season 7 of The Flash premiered on The CW in March of 2021, and the finale ran in two parts with the season coming to an end on July 20th. Fans of The Flash may have originally thought that season 7 would be the last, as Digital Spy reported that none of the actors had a contract beyond seven seasons. Fortunately, the show was renewed by The CW earlier this year, so fans can at least expect an eighth season and potentially more.
Many were pleased with the way season 7 proceeded, though disappointment in a lack of an Arrowverse crossover permeated. Covid-19 interfered with Arrowverse crossover plans by limiting guest star appearances, the number of episodes that could be filmed, and it even led to the previous season ending before it was originally set to finish, according to Digital Spy.
Despite the lack of crossover, the season was still met with plenty of acclaim, garnering a 95% critic response on Rotten Tomatoes, the highest of any of its seasons thus far.
What we know about upcoming Arrowverse events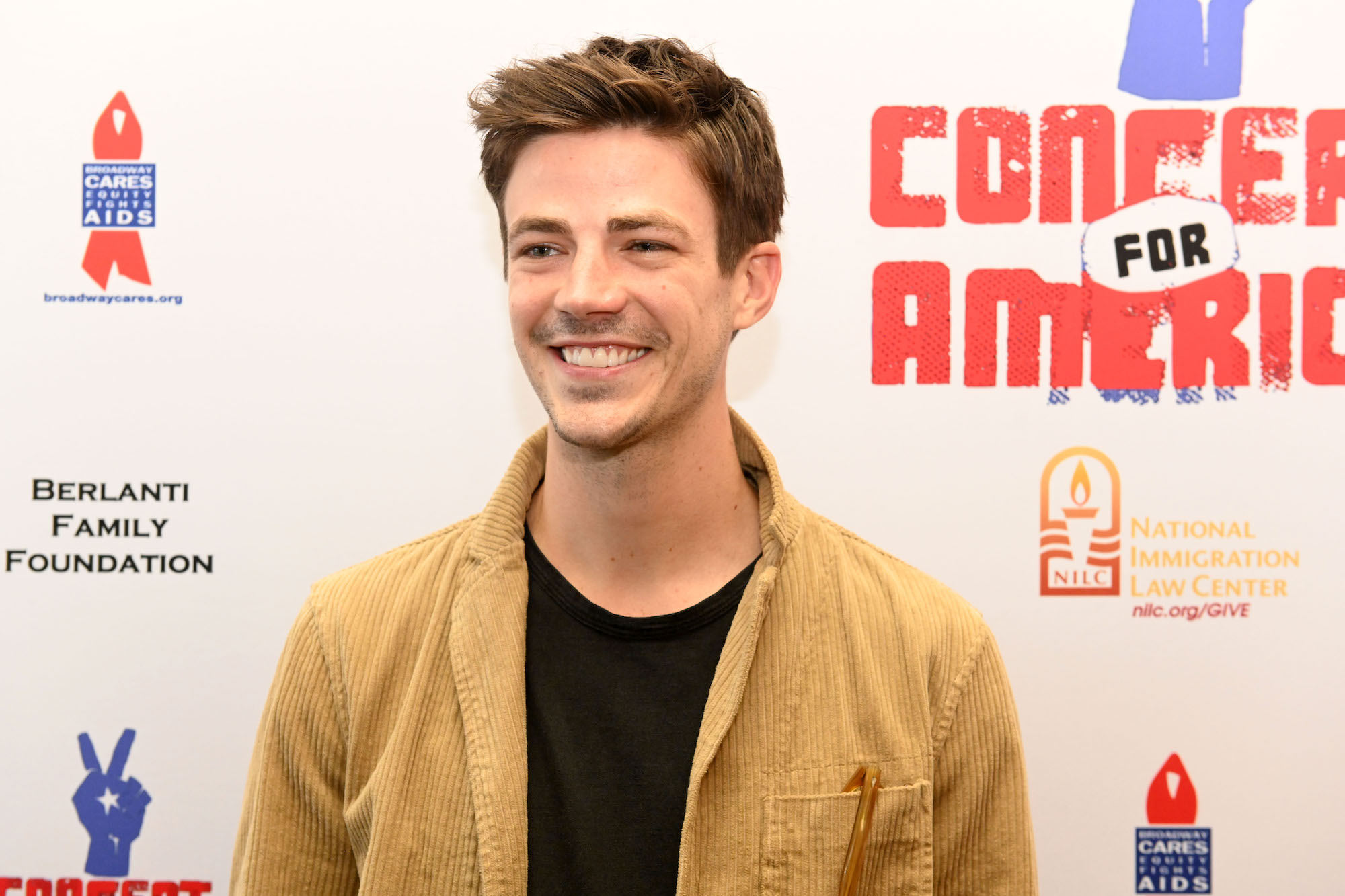 Those who enjoy Arrowverse crossover events won't be disappointed in this upcoming year, as Entertainment Weekly confirms that season 8 of The Flash will start with five "crossover-type" episodes that feature various heroes from the Arrowverse. EW talked with The CW CEO Mark Pedowitz.
When asked about which stars will join The Flash this season, he stated, "I'll let you have those conversations with Eric Wallace. We do know that there are a couple feelers out to a couple of the actors, but we have no definitives yet."
Pedowitz had previously stated during a press conference that, "It will not quite be a crossover, but it will have a crossover-type feel with the introduction of all these characters." Some fans and critics alike believe that this will likely include Cress Williams, who played Black Lighting for four seasons and finished the show recently, though this has not been confirmed.
Past Arrowverse crossover events on The CW
There have been dozens of past Arrowverse crossover events on the network, some more revered than others. According to the Arrowverse Fandom wiki, the first such crossover event was Flash vs. Arrow, which aired during the 2014-2015 season. This crossover spanned several episodes throughout Arrow season 3 and The Flash season 1.
The 2015-2016 season brought more variety with crossovers, including Arrow season 4, The Flash season 2, Vixen season 2, Supergirl season 1 and more. Later seasons, such as the 2019-2020 season even included crossovers with shows from decades past, such as Supergirl season 5 crossover over with 1966 and 1989 Batman, referred to as "Crisis on Infinite Earths" with parts one through five.
The 2021 season kicked off with a Batwoman season 2, The Flash season 7, and Superman & Louis season 1 with Arrow post-season 8. Fans have plenty to look forward to with future crossover events, and they can catch The Flash season 8 on The CW starting this November.
RELATED: Stephen Amell Is Already Ready to Bring Back 'Arrow' for Season 9 — What Changed His Mind