'The Flash' Season 8: Where Was Joe West in Episode 1?
The fate of the world and humanity is at stake in The Flash Season 8's five-part event, "Armageddon." But fans were more worried about one human in particular during the season premiere. Joe West, who has been in The Flash since season 1, was noticeably missing in "Armageddon, Part 1." So what happened to Joe? Is he gone from the show for good?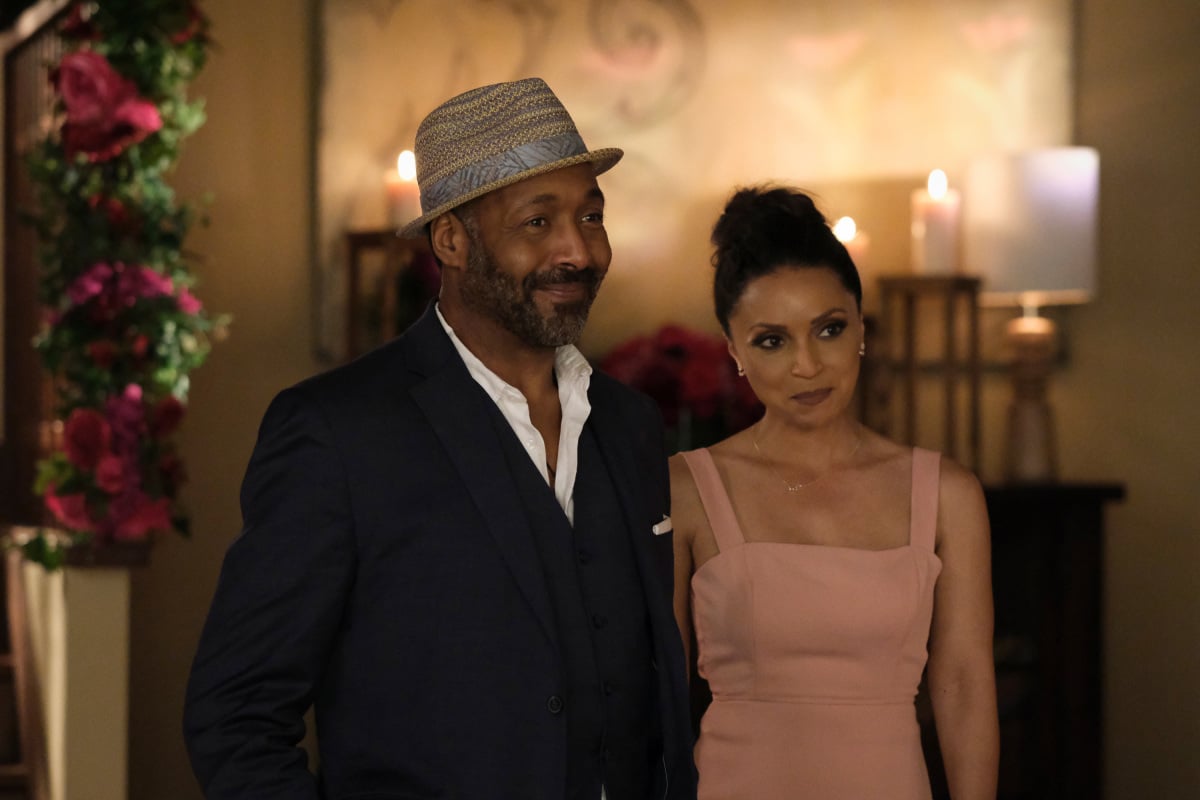 Joe West was missing in 'The Flash' Season 8 Episode 1
In the first hour of The Flash's "Armageddon," Joe West was nowhere to be seen. And, what is even more peculiar, not one character mentioned his name.
Barry was busy dealing with the Royal Flush Gang. Iris and a recently promoted Allegra had their hands full with a "leveled-up" Central City Citizen Media. Caitlin revealed she was ready to start dating again. Kristen Kramer disbanded the meta task force and is the captain of the CCPD. And Chester helped Ray Palmer, who was in town for a tech convention. While everyone was busy living their lives, no one seemed to notice that Joe was missing.
There was one part of The Flash Season 8 premiere that might suggest where Joe West is. However, most fans are not going to like this theory.
When Chester suggested that he was "like dead" to Ray Palmer after Ray turned down Chester's tech startup idea, Cecile was upset. Chester immediately apologized to her, and then that was it. The line of dialogue felt out of place and like we were missing pieces of information. But perhaps Cecile reacted that way because her husband, Joe West, is dead in The Flash.
Jesse L. Martin is still a series regular as Joe West in 'The Flash' Season 8
It's hard to believe that The Flash would kill Joe West offscreen. He's such an essential character to the show, and he means a lot to the other characters. If he truly is dead, we have a feeling that many fans are going to be angry.
However, Jesse L. Martin, who plays Joe, is still considered a series regular in The Flash Season 8. His name was shown during the opening credits, and there has been no news regarding the actor leaving the show.
Joe could just be taking a vacation with his and Cecile's baby. Or perhaps he finally became a private investigator and is off solving a case. Whatever the solution may be, Joe cannot be dead in The Flash. We refuse to accept it. Plus, Barry, Iris, and Cecile would have been a lot more distraught during the premiere. Fans can just hope that the characters will mention Joe's whereabouts in episode 2.
Barry is going to destroy the world in 'Armageddon'
Team Flash might need Joe's help after Despero delivered the news that Barry will cause the end of the world. Barry is going to need some good ole Joe West advice if he's going to make it through "Armageddon."
During an interview with TVLine, Grant Gustin shared, "[Barry], of course, thinks there's no way that this is possible. There's nothing that would make Barry turn on the world that he has vowed to protect. And because he and the whole have leveled up, he feels very confident — initially — that this is not going to be a problem."
However, something will happen in episode 2 that changes everything. "There's a turn, and that is why Barry goes to the Hall of Justice and seeks out Jefferson [Pierce]. He needs help with something that I won't spoil because it's a big twist that kind of sets the rest of the five-parter into motion. But by the end of the second episode, there is a development that makes Barry think that maybe [The Flash causing Armageddon] is possible."
The Flash Season 8 airs Tuesdays at 8 p.m. ET on The CW.