'The Flash' Showrunner Promises Iris' Time Sickness Will Be Addressed 'After Armageddon'
The Flash Season 7 had a flurry of storylines to wrap up, which forced them to push Iris' strange problem to the backburner. Thankfully, Eric Wallace, the showrunner of The Flash, confirmed that season 8 would focus on figuring out what exactly went wrong with Iris. But fans will have to wait a bit longer to learn more about Iris' time sickness because Team Flash has an alien invasion to deal with first.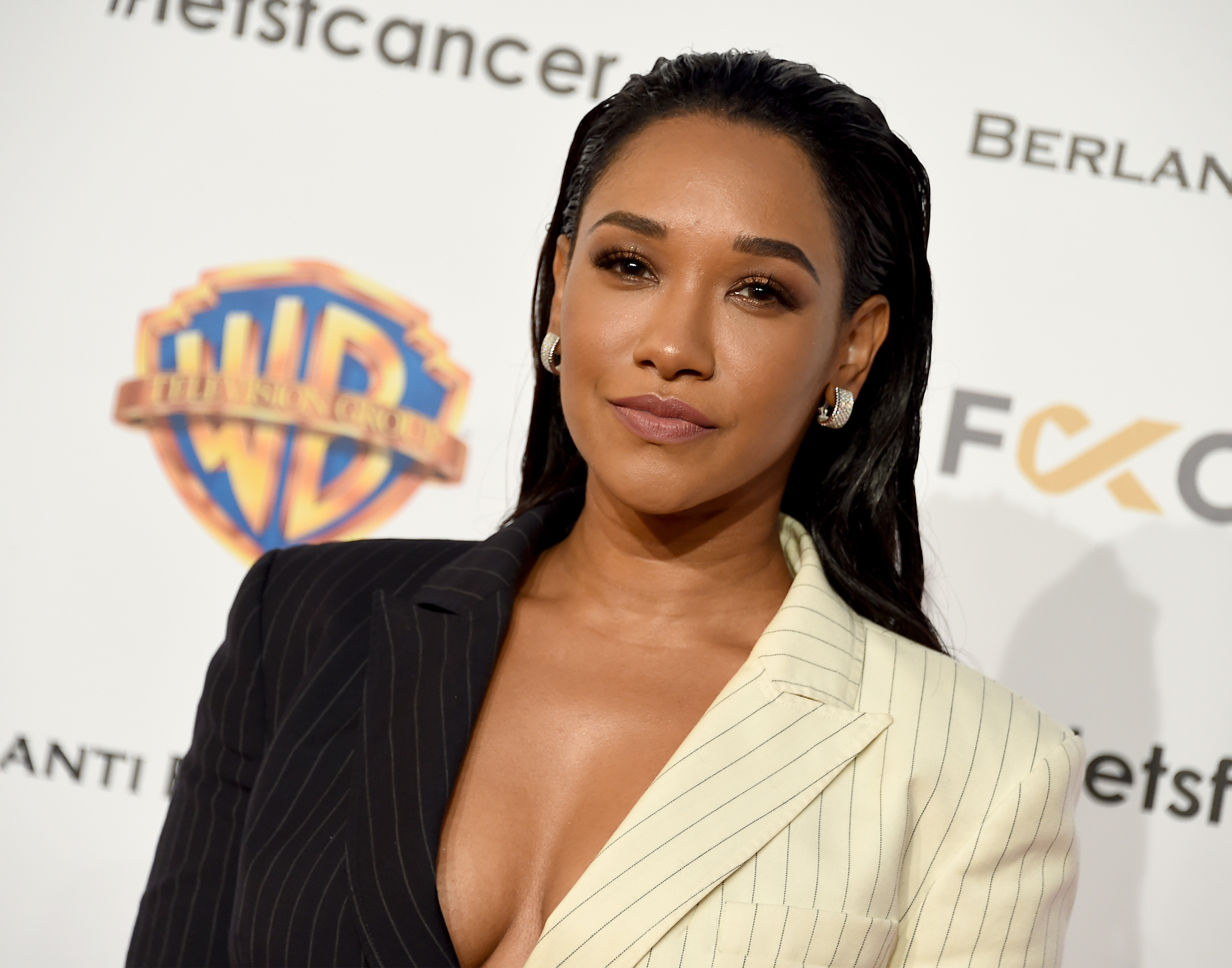 'The Flash' will deal with Iris' problem after the five-part premiere
Iris West-Allen, played by Candice Patton, is finally getting a rich storyline in season 8. Unfortunately, her time sickness will not be addressed in The Flash until after the five-part premiere event titled "Armageddon."
According to TV Line, Eric Wallace said, "Iris' time sickness gets dealt with after 'Armageddon.' Solving Iris' time sickness is a huge, huge part of the entire season, and it will take all season to solve that. And that will have big ramifications for Barry and Iris' relationship and marriage."
The details behind Iris' issue are scarce at this point. But it sounds like her time sickness will be a big part of the overarching story of The Flash's new season.
What exactly is time sickness and why is it affecting Iris?
In episode 16 of The Flash Season 7, Barry finds out that Deon, the Still Force, is protecting Iris. She had been phasing through temporal planes, causing her eyes to glow green. Basically, she was going in and out of the timeline. But they couldn't figure out why this was happening to Iris. Deon helped stabilize her, and Nora promised Barry that Iris would be OK in the end. But nothing more was said on the matter for the rest of The Flash Season 7.
There are many fan theories as to why Iris is plagued with time sickness. Is it because she is pregnant with Barry's child, despite her negative test? Could the Mirrorverse have affected Iris more than we previously thought? Or is Iris getting powers?
Anything is possible. One thing we know for certain, though, is that Iris' time sickness is going to be a long journey that stretches out over the whole of The Flash Season 8.
What fans can expect from 'Armageddon' in 'The Flash' Season 8
"Armageddon" is a five-episode event that is comparable to an Arrowverse crossover. Except, "Armageddon" will only take place in the realm of The Flash.
Multiple characters from across the Arrowverse will join Team Flash as they face an alien threat, Despero, played by Tony Curran, who makes his way to Central City. The returning cast includes Chyler Leigh as Sentinel, Javicia Leslie as Batwoman, Cress Williams as Black Lightning, Brandon Routh as The Atom, Kat McNamara as Mia Queen, Osric Chau as Ryan Choi, Tom Cavanagh as Reverse Flash, and Neal McDonough as Damien Darhk.
The plot of "Armageddon" is mostly unknown. Fans do not know why Despero is invading Central City nor what his overall evil goals are. But The Flash's premiere event will undoubtedly be flashy, for the lack of a better word. We expect many big developments during "Armageddon" that change the course of the season and the Arrowverse.
The Flash Season 8 premieres Nov. 16 on The CW.
RELATED: 'The Flash': Will Season 8 Be the Show's Final Season?