'The Flash': [Spoiler] Slated to Return for Season 8
Coming off of a stunt in 'Stargirl,' John Wesley Shipp will return to 'The Flash' in Season 8 as Jay Garrick, but the details surrounding his return are unknown at this time.
The Flash Season 8 is shaping up to be one of its biggest seasons in a long time. While it makes us wonder if the rumors regarding season 8 being the show's last outing are true, it also makes us excited for the episodes to come. Among the teases for the new season was the announcement that The Flash will kick off with a five-part event titled "Armageddon." Many characters from across the Arrowverse will join Team Flash to fight against a powerful alien. If that news isn't enough to make fans excited for season 8, then another actor who just confirmed that he would return to the show might do the trick.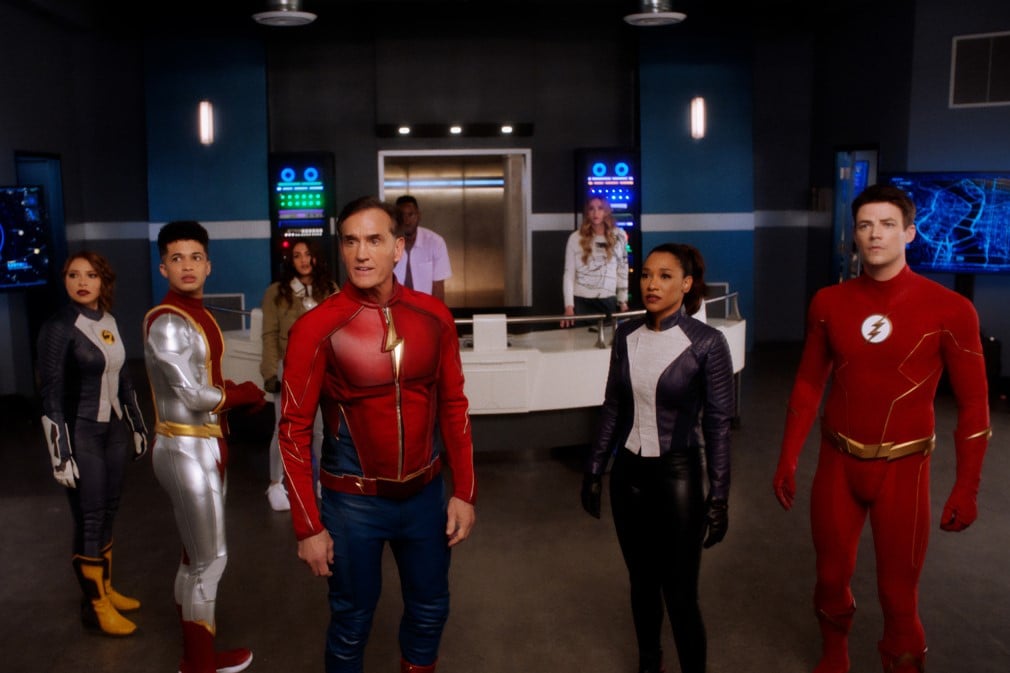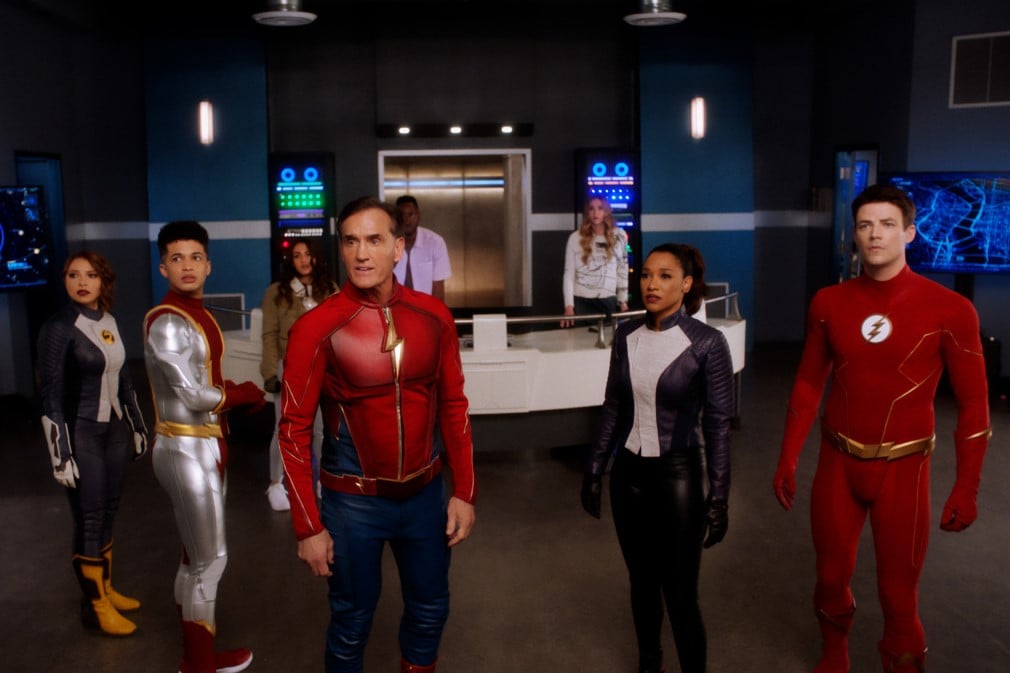 Jay Garrick will return in 'The Flash' Season 8
CBR recently interviewed John Wesley Shipp regarding his role in Stargirl Season 2. When asked if he would return as Jay Garrick in The Flash, though, Shipp said, "I would… and they've set it up. I can tell you that I will be going back in about a week and a half to shoot more Flash."
Shipp has appeared in The Flash multiple times as many different characters. Fans first saw him as Barry Allen's wrongly incarcerated father, Henry Allen. Later in season 2, Shipp played the real Jay Garrick from Earth-3, who Zoom, aka Hunter Zolomon, was impersonating. Since then, Garrick has popped up now and then when Barry and the rest of Team Flash need a little extra help. After "Crisis on Infinite Earths," Garrick is now one of the residents on Earth-Prime.
Shipp appeared in the final two episodes of The Flash Season 7 when the Godspeed War came to Central City. He helped Team Flash defeat Godspeed and restore order to the city. In the end, Jay was one of the guests at Barry and Iris' vow renewal ceremony. So, it's entirely possible that he will appear in the premiere of The Flash Season 8.
Shipp recently played Jay Garrick in 'Stargirl' Season 2
John Wesley Shipp reprised his role as Jay Garrick, aka The Flash, in Stargirl Season 2 Episode 9. In Stargirl, which takes place on a different Earth than The Flash does in season 8, Jay appeared in flashbacks to the days of the old Justice Society of America. On this Earth, Jay was one of the members of the original JSA.
In episode 9, Eclipso targeted Courtney's family, including Pat. Eclipso tormented Pat with flashbacks to when the original JSA had to make a tough decision to stop Eclipso. They had to kill the villain's innocent host, something that both Pat and Jay were against.
Earlier in the series, we learned that the Injustice Society wiped out almost the entirety of the JSA. Unfortunately, this most likely included Jay Garrick. But, hopefully, the show will bring him back for a future episode somehow. If not, at least fans can look forward to his role in The Flash Season 8.
What can we expect from Garrick in 'The Flash' Season 8?
Per CBR, Shipp, in regards to his return to The Flash, said, "I'm not sure exactly what time it will be, but Eric Wallace and I have discussed having the opportunity to explore Jay Garrick as a mentor that we missed with Wally. There was an opportunity with Wally, but we missed it. I would love now to be able to fulfill that playing Jay, that relationship that they set up and that Jordan Fisher set up and the writers set up so beautifully in those last two [The Flash] episodes."
So, it's unknown if Shipp will be a part of the massive cast of "Armageddon." But we do know that he will be in The Flash Season 8 whenever Jordan Fisher, who plays Bart Allen, is. In the two-part finale of The Flash Season 7, Bart revealed that Godspeed murdered Jay in the future. Since Jay was like an uncle to Bart, his death greatly affected him. Bart even compared his relationship with Godspeed to Barry's dynamic with Reverse Flash.
The Flash Season 8 premieres on Nov. 16 at 8/7c on The CW.