The 'Fleabag' Hot Priest (AKA Andrew Scott) Stars in a Heart-Breaking One-Man Show That's Now Streaming on YouTube
Andrew Scott, perhaps better known as the Hot Priest, is the apple of every Fleabag fan's eye. Now, the Fleabag alum (also known for a maniacal role on Sherlock) is streaming on YouTube in a play titled Sea Wall. (The actor Tom Sturridge originally performed the play in 2019 on Broadway, serving as the first half of Sea Wall/A Life, a double bill).
Since it's a pretty concise story, we won't give too much away about the play's details. Like a lot of modern drama, it gets dark — but Fleabag's Scott more than pulled it off. It may not fulfill the Phoebe Waller-Bridge-sized hole in your heart, but the Hot Priest is here (well, on YouTube), for you. However, you'll have to act fast: the video will only stream through May 18, 2020.
'Fleabag' star Andrew Scott cast in one-man play titled 'Sea Wall'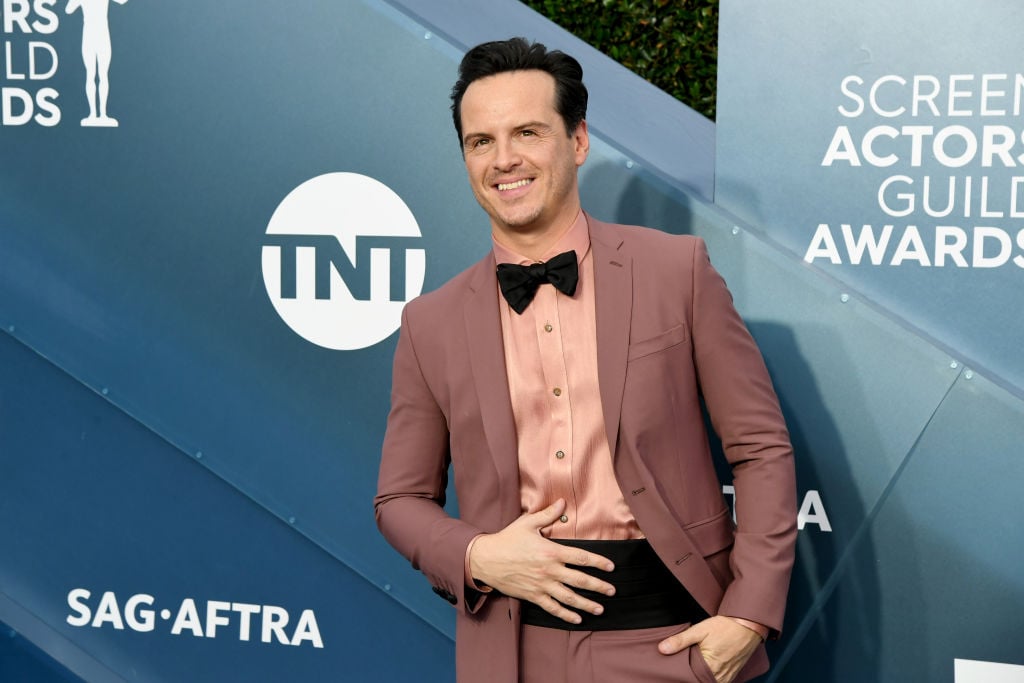 The New York Times reported recently that Sea Wall's YouTube debut is one of many live performances that are now streaming online, due to the COVID-19 pandemic. The most famous, of course, is Hamilton, "which will begin airing on Disney + in early July." Sea Wall is a much smaller performance than a big musical like Hamilton — in many ways.
The play is only about 34 minutes, for starters. Part of what makes live theater great is undeniably, the "live"-ness of it. This piece, obviously, is pre-recorded. (In fact, this version of Sea Wall was shot almost ten years ago — long before Scott become an infamous cast member of Fleabag.)
Yet somehow, Scott pulls it off. (Not that we're surprised, after his performance as Hot Priest). The Times agrees: "A young man's monologue of wonder and grief, Sea Wall is a dazzling piece of writing."
The critic also describes Scott's performance as "devastatingly intimate."
"He nestles right into your soul as Stephens's Alex, a gentle, besotted husband and father who until very recently led a cherished, ordinary life," the Times review read.
In 'Sea Wall' Scott takes on a very different role than the Hot Priest
Unfortunately, Scott's video will be removed from YouTube after a brief stint on the platform. Which is perhaps why The New York Times encourages readers: "you should start watching right now, I mean it, instantly."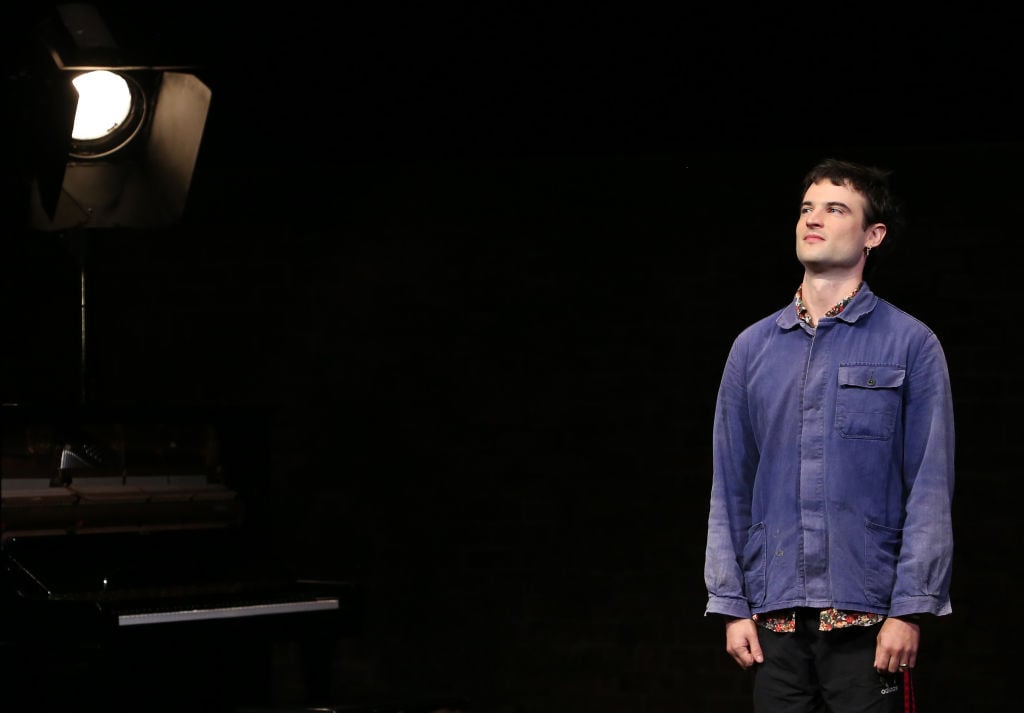 If you live for theater, you might think a YouTube version of the performance would be missing something. But Scott is so great in his subtleties and almost-emotionally-scarring line reads that you feel like you're right there in the front row (even if you watch it on your phone).
"It is electric somehow with the immediacy and catharsis that are so much of what we hunger for in live theater," the Times gushed.
'Sea Wall' is much sadder than Fleabag — but worth it
For so many of us in quarantine, mental health has taken something of a hit. The Times writer argues that the Fleabag stand-out's version of Sea Wall was a salve for a weary soul:
I hadn't expected Simon Stephens's Sea Wall to come to the rescue. Then suddenly there it was, saving me. A play that ran on Broadway just last summer, it also exists as a quietly gorgeous little film that feels like a gift from the past arriving exactly on time.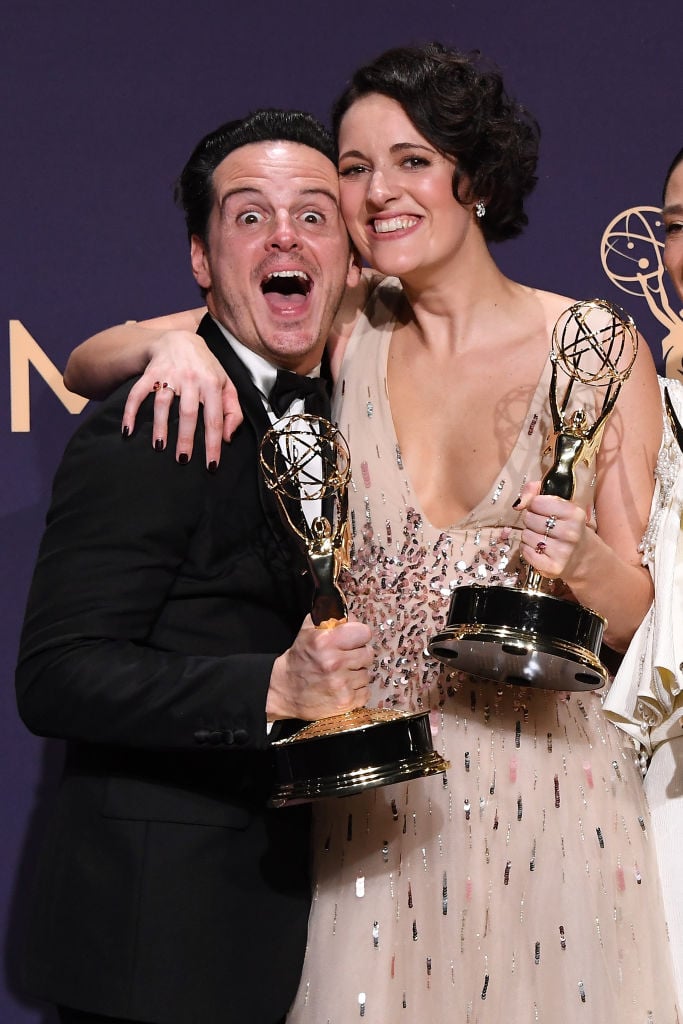 If you missed Scott's YouTube performance, there is an Audible version available — the only caveat being you don't get the Hot Priest. Absolutely still worth listening to is Sturridge (the actor from the Broadway run), who performed an audio version of Sea Wall/A Life. It is now available on the audio book app.
Although we so love Scott as our ultimate temptation, the Hot Priest, the Fleabag Season 2 castmate has even more of a range than we may have realized. It's quite a bit sadder than Fleabag, certainly — but more than worth a few tears.