The Food Enthusiast Who Inspired Julia Child's Interest in Cooking
Julia Child was one of the most influential celebrity chefs of the 20th century. Her cookbook, Mastering the Art of French Cooking, brought French cooking styles to a mainstream American audience, and led to her massively successful public television show, The French Chef.
Even today, many find themselves inspired by the combination of her quirks and her expert cooking knowledge. It's pretty clear when you watch her shows that Julia Child was very passionate about food and French cooking.
However, Julia Child was not initially a chef, and didn't even learn how to cook until after she was married. So what brought Julia Child from relative disinterest in cooking to her expert knowledge of French cuisine?
How Julia Child became famous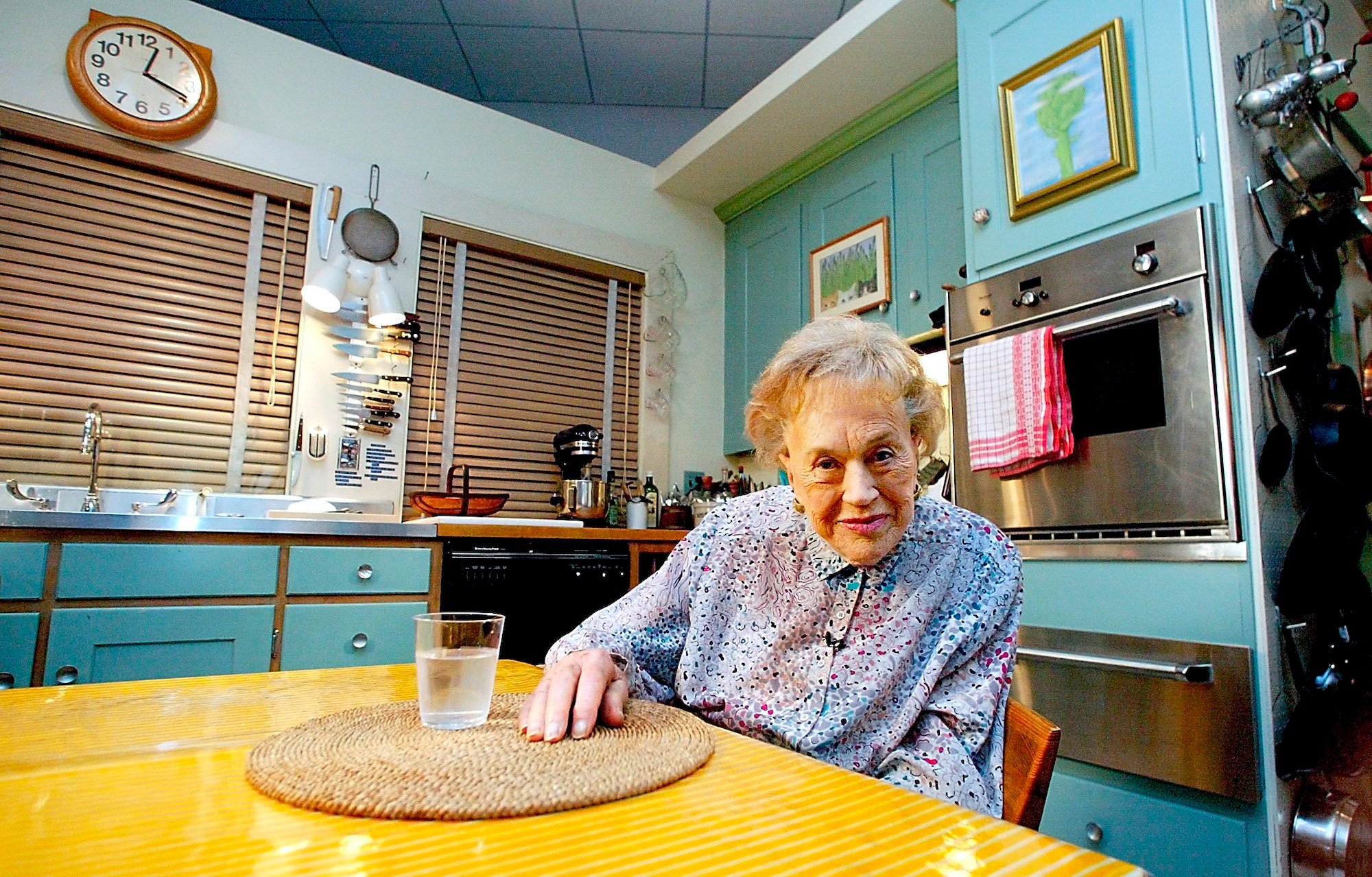 Julia Child (née McWilliams) was born in California in 1912. Though she knew chefs in her childhood, she didn't learn how to cook. In college, she studied history, and she also played on the Smith College basketball team, owing to her height — 6'2".
From there she went on to work as a copywriter, but after the start of World War II, she would join the Office of Strategic Service and assist the Secret Intelligence division. Before she was cooking food, she was helping engineer shark repellents so that sharks wouldn't disturb the underwater mines that the US was using to target German submarines!
While Julia at this time was not yet interested in French cuisine, she did have the same cheerful and unpretentious personality that endeared her to so many Americans in the 1960s — and for this, the OSS gave her special commendation.
Julia Child's husband
While serving in the OSS, Julia met the man who would become her husband: Paul Child. They married a year after the war ended. While Julia still was not that interested in cooking, Paul was deeply interested in cuisine, and had even lived in Paris before.
They moved to Paris together after the war, where Paul took Julia to the French restaurants that he loved. These meals deeply moved and inspired Julia, who decided to study at Le Cordon Bleu and then started her own smaller home cooking school for Americans living in Paris.
Julia's interest in cooking and her interest in teaching would launch her to the iconic status that she has today. Julia's passion, attitude, and ambition led her from an interest in cooking to icon status.
However, it is worth acknowledging her husband's role in showing her his own passion for cuisine. The fact that as a couple they were able to share their passions with each other had to have been a massive contributing factor to Julia's success throughout the latter half of the 20th century.
Paul Child even designed the kitchen that Julia would use on her TV shows — demonstrating his support and backing of his wife's public career, which is not a move many men in the 1960s would make.  He also made sure to design the kitchen to accommodate Julia's exceptional height.
Julia Child's legacy
Today, Julia Child is remembered quite fondly. Her work has been hailed by feminists for demonstrating the value of labor typically performed by the housewife on a national platform, by media scholars for her authenticity, and by chefs for the educational value of her program.
In the late 1990s and early 2000s, Julia Child received multiple honorary doctorates and national recognition. Her kitchen is on display in the National Museum of American History, and the Julia Child Foundation continues to promote culinary education and gastronomy in the United States. Julia Child was, however, highly skeptical of celebrity endorsements, and this foundation ensures that her image is not used outside of her wishes.
Overall, anyone interested in cooking should make themself familiar with Julia Child's work and show. Her drive and straightforwardness deserves recognition and continues to inspire, and her husband deserves kudos for introducing Julia to French cuisine and for supporting her throughout her career.