The Food Network Star Who's Marrying a 'Chopped' Champ
Wedding bells are in the air for Food Network's Alex Guarnaschelli!
The celebrity chef, a familiar face on the food channel's Iron Chef America, Supermarket Stakeout and, of course, Chopped, announced her engagement to a winner of the fast-paced cooking competition, Michael Castellon.
Here's what we know about their big news.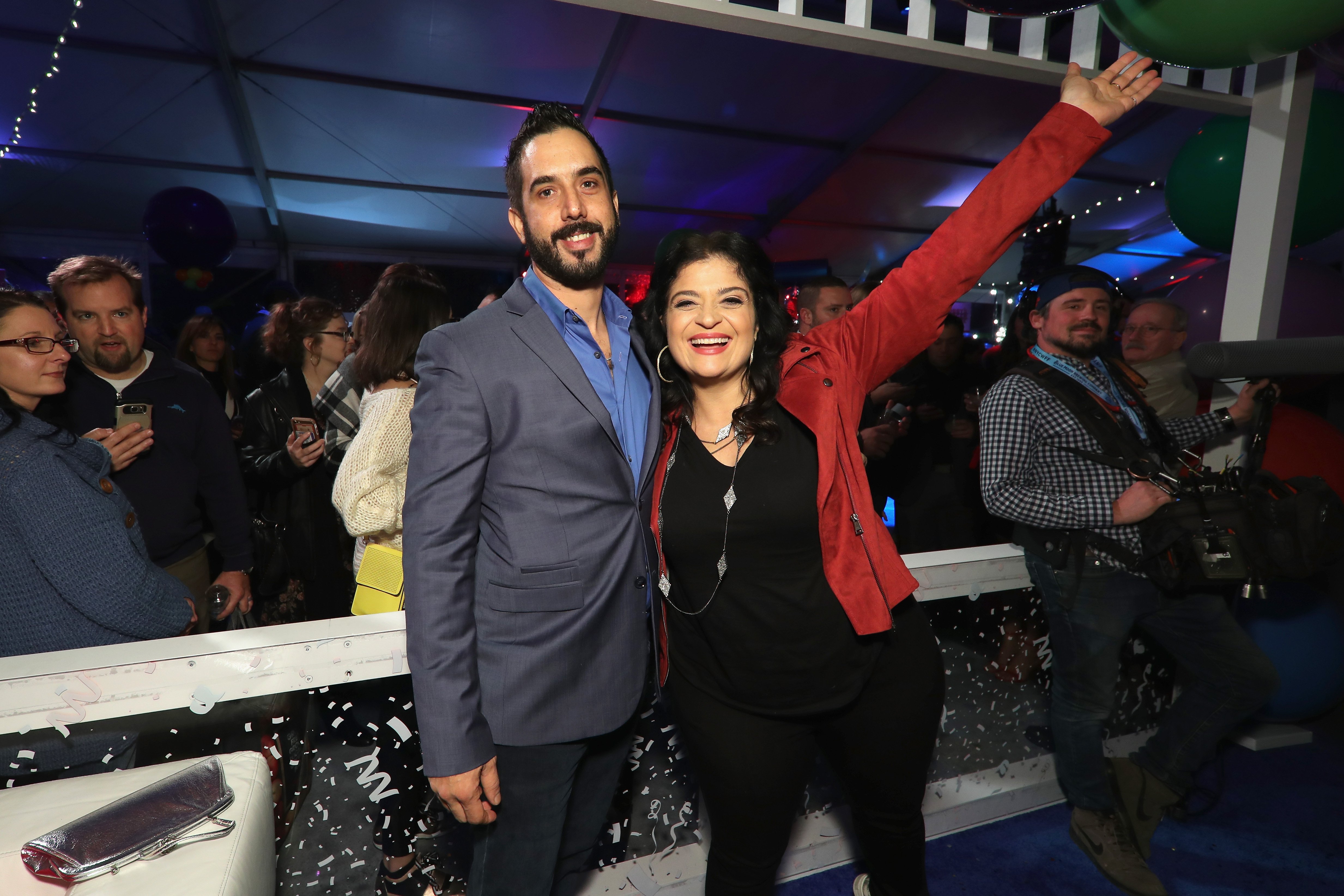 Alex Guarnaschelli is engaged to 'Chopped' winner Michael Castellon
Alex Guarnaschelli, a popular face on many Food Network programs, announced this week her engagement to her longtime boyfriend, Michael Castellon.
The 48-year-old made the big announcement on her Instagram account with a photo of her stunning emerald and diamond engagement ring with a note tagging her now-fiancé, saying 'Ok @chefmike808, you're on!' "
Although Castellon in 2017 won season 35 of Chopped, on which Guarnaschelli regularly appears, she ironically was not on that specific episode.
The couple, who have been dating four years, met after Guarnaschelli enjoyed a steak dinner at Castellon's restaurant. She loved her meal so much, she asked to go to the kitchen to compliment the chef, and love clearly blossomed.
How Castellon popped the question
Castellon proposed to Guarnaschelli on her birthday, June 20. She told People the lengths to which her soon-to-be husband went to propose.
The two had been out grocery shopping for her Covid-friendly birthday party. As they were driving home, Castellon needed a ruse to get his girlfriend out of the car, telling her he'd just spotted a stray dog. He got out of the car, and she got out as well.
After concluding what he'd seen must've been a baby deer, Castellon shocked Guarnaschelli by bending down on one knee and producing the engagement ring. According to Guarnaschelli, he proposed by saying, "'There's no deer.' He's like, 'This is why I have to marry you because you just believe me every time.' He said, 'Will you marry me?' and he gave me the ring."
"It's funny, I think one of the reasons why we're a couple, we've been together for four years, is because he'll tell me anything and I'll believe him," Guarnaschelli said. "I get all worked up, and then he just starts laughing, and he does it all the time about anything."
When's the wedding?
Guarnaschelli, who is mom to 12-year-old Ava from her first marriage, says they're not in a rush to marry but when they do, the couple wants a huge wedding.
"We're not in any hurry, but I want to have a blowout," she said. "I want a tri-state rager."
Her future husband apparently spoke first to Guarnaschelli's daughter to make sure she was ok with the arrangement.
"I said, 'He asked me to marry him,'" Guarnaschelli said of speaking with her daughter. "And she goes, 'All right. I mean, I guess you can, Mom.' Such a 12-year-old."