'The Fresh Prince of Bel-Air' Reboot Is 'Going to Be Weird,' 1 Original Star Admits
2020 has turned out to be the year of The Fresh Prince of Bel-Air. First the 1990s sitcom joined HBO Max. Then the streaming service announced a cast reunion marking 30 years since the show's premiere. And, of course, there's the upcoming Will Smith-produced reboot in the works. But one star of the classic TV series admits his reservations about the new show.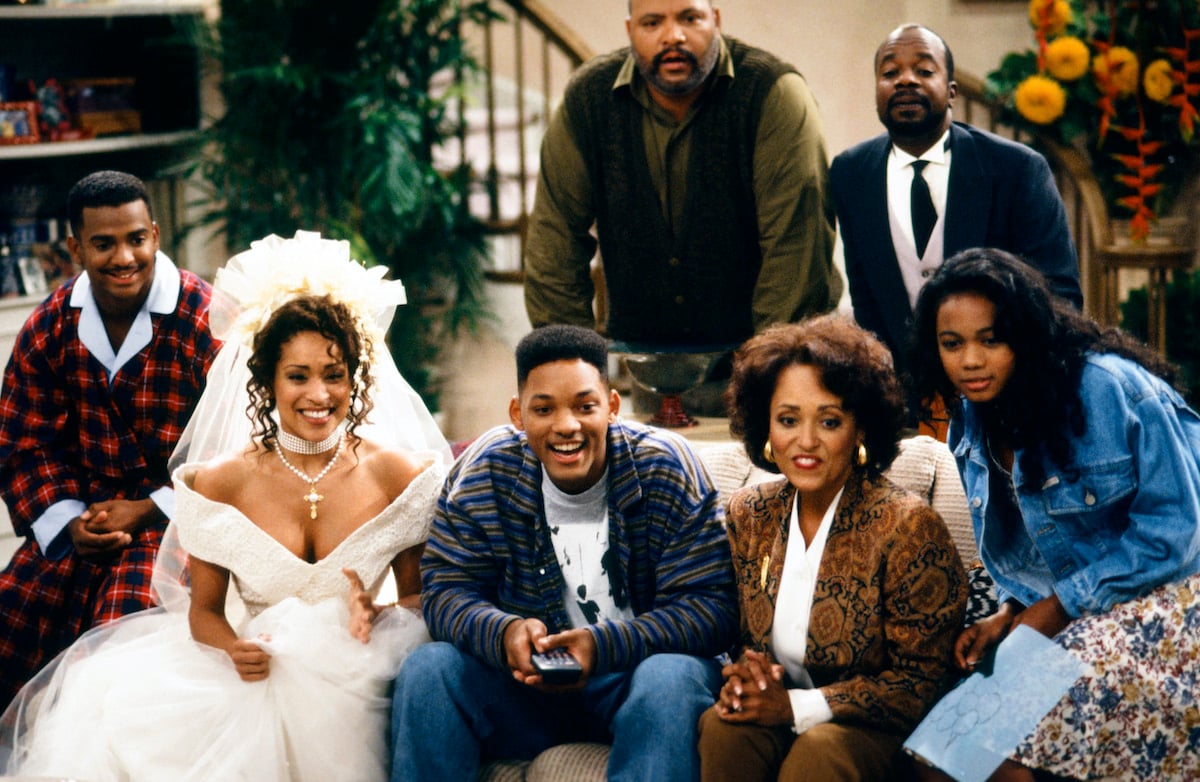 'The Fresh Prince of Bel-Air' reboot will take a dramatic turn
Inspired by a 2019 viral video titled Bel-Air, the new show promises to be very different than what fans expect. For starters, the show will not share continuity with the original series. In recent years, reboots such as Fuller House have opted to build on the 1990s run. But The Fresh Prince of Bel-Air reboot will start completely, well, fresh.
The other huge difference is that, while the original show is clearly a comedy, this new one is being marketed as a drama. To be fair, The Fresh Prince of Bel-Air wasn't always only after laughs. It did raise a number of issues throughout its six-season run. But it sounds like the reboot will lean way more on the dramatic side than its predecessor.
Alfonso Ribeiro reveals he has no idea how the new show will work
Right now, very little is known about the new version beyond that shift in tone. But the assumption is that The Fresh Prince of Bel-Air reboot will reimagine the same characters. If that's the case, Alfonso Ribeiro — who played fan-favorite Carlton Banks on the original show — admits it will be "interesting" to see The Fresh Prince of Bel-Air in a new light.
"It's going to be weird for me, obviously. I'm a comedy guy, right?" Ribeiro told HollywoodLife. "I love that the show made people laugh. But it certainly had dramatic moments and important, poignant discussions. … I think I'm along with everyone else interested to see how that's going to work out [as a drama]. I have no idea how you take [Carlton] and make him serious."
'The Fresh Prince of Bel-Air' reboot landed a 2-season order on Peacock
Although the new show is still in active development, the project is definitely moving forward. In fact, NBC's new streaming service, Peacock, has already picked it up for a two-season order. Smith will serve as a producer alongside filmmaker Morgan Cooper, who directed the 2019 Bel-Air viral video.
At this point, there's no telling exactly when the new show will debut. However, assuming production doesn't face a pandemic-related delay, The Fresh Prince of Bel-Air reboot could conceivably hit Peacock as early as 2021. Certainly, fans will be watching closely to see how the new version turns out.