'The Fresh Prince of Bel-Air:' Will Smith Helped Kickstart Co-Star Tatyana Ali's Music Career
Obviously, the Fresh Prince himself, Will Smith, was the standout superstar of the 90s hit sitcom, The Fresh Prince of Bel-Air. But the show wouldn't have been nearly as great as it was without the excellent supporting cast who played Will's filthy-rich-but-lovable family, the Banks. 
From the legendary late James Avery who played Will's stern but loving Uncle Phillip to Alfonso Ribeiro in the role of uptight (except for when he's doing his famous goofy dance) cousin Carlton, the actors in supporting roles in Fresh Prince really made the show.
While Smith shot to unfathomable fame after his years on Fresh Prince and is now a Hollywood megastar, some of his costars went in other career directions. Tatyana Ali, who played the adorable Ashley Banks on the show, went into music — and she's credited Smith for getting her career off the ground.
Who did Tatyana Ali play on 'Fresh Prince'?
RELATED: 'The Fresh Prince of Bel-Air': Will Smith Left the Live Audience Sobbing in an Emotional Episode
We all remember Ali on Fresh Prince as the adorable baby of the Banks family, Ashley Banks. Ashley was the most down-to-earth member of the wealthy Banks family, and it was obvious right away that she really looked up to her cousin Will as someone who's had a different lifestyle than her and her siblings. 
Ali was cast as Ashley in 1990 when she was only 11 years old and played the role through the entire 6 seasons that the show was on the air. She was beloved by all on the show, and she even won some awards for her performance, including an NAACP Image Award and a Young Artist Award.
Ashley Banks was Ali's breakout role, but she had been acting before then, too. She first started acting when she was only 6 years old, as a regular performer on the classic Sesame Street. She also competed in Star Search as a young kid, and it was clear from a very young age that she had singing talent.
Ali pursued a music career after 'Fresh Prince'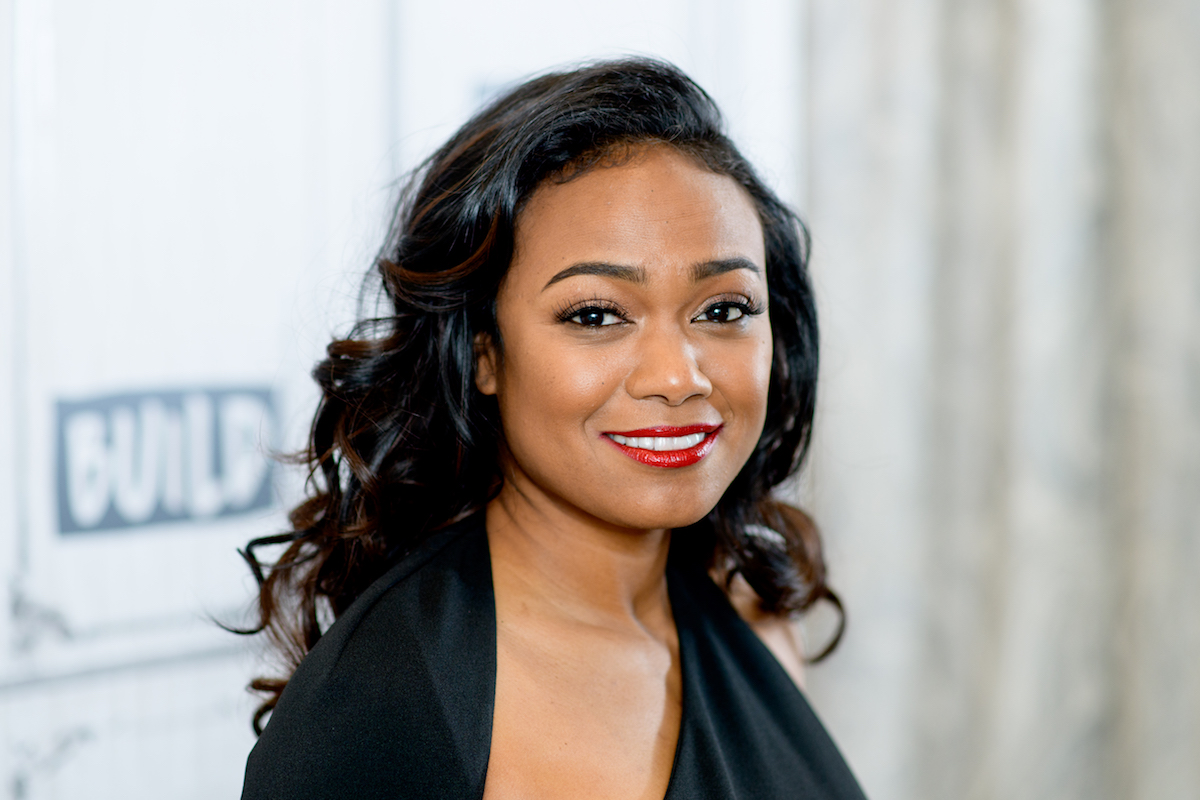 After the series finale of The Fresh Prince of Bel-Air in 1996, the cast went their separate ways. Ali was 17 years old at the time and decided to pursue a career as a recording artist. Not surprising for a girl who sang for Star Search when she was just a kid!
Her debut album, titled Kiss The Sky, was released in 1999. It was immediately successful, reaching No. 6 on the Billboard Top 100. She was also featured on her fictional cousin Will Smith's music and considering Smith had reached mega-stardom by then, that didn't go unnoticed. 

For whatever reason, Kiss The Sky was the only full studio album that Ali released, although she's been featured on several tracks since then. She's gone on to attend Harvard University and start a family, so maybe she was just busy doing other things.
Ali credits Will Smith for jump-starting her musical career
Ali says that she has one person to thank for the success of her music career, and that's Will Smith. In a video interview with Vlad TV, she spoke about their musical collaborations and how this helped her to really get her career off the ground. Specifically, she references the opportunity to sing on Fresh Prince as the thing that really got things going.
"When I sang on Fresh Prince… they were like, 'Oh, you can sing, we should write this in.' After I did that, Will asked me… 'Would you ever think about doing that – you know, singing, for real and recording?' And so I signed to his production company. …During the end [of Fresh Prince] we started recording and then that whole year and a couple of years after, that's when I started to put out music and that's when we also did music together," she said.