'The Fresh Prince of Bel-Air': Will Smith Says His Feud With Janet Hubert 'Troubled' Him for 30 Years
Will Smith shared how relieved he is to reunite with his former co-star on The Fresh Prince of Bel-Air, Janet Hubert.
HBO Max premiered The Fresh Prince of Bel-Air's 30-year reunion in November 2020. Its reunion included Smith, Hubert, Alfonso Ribiero, Tatyana Ali, Joseph Marcell, Karyn Parsons, Daphne Maxwell Reid, DJ Jazzy Jeff, and Ross Bagley. In 1997, the series taped its final episode.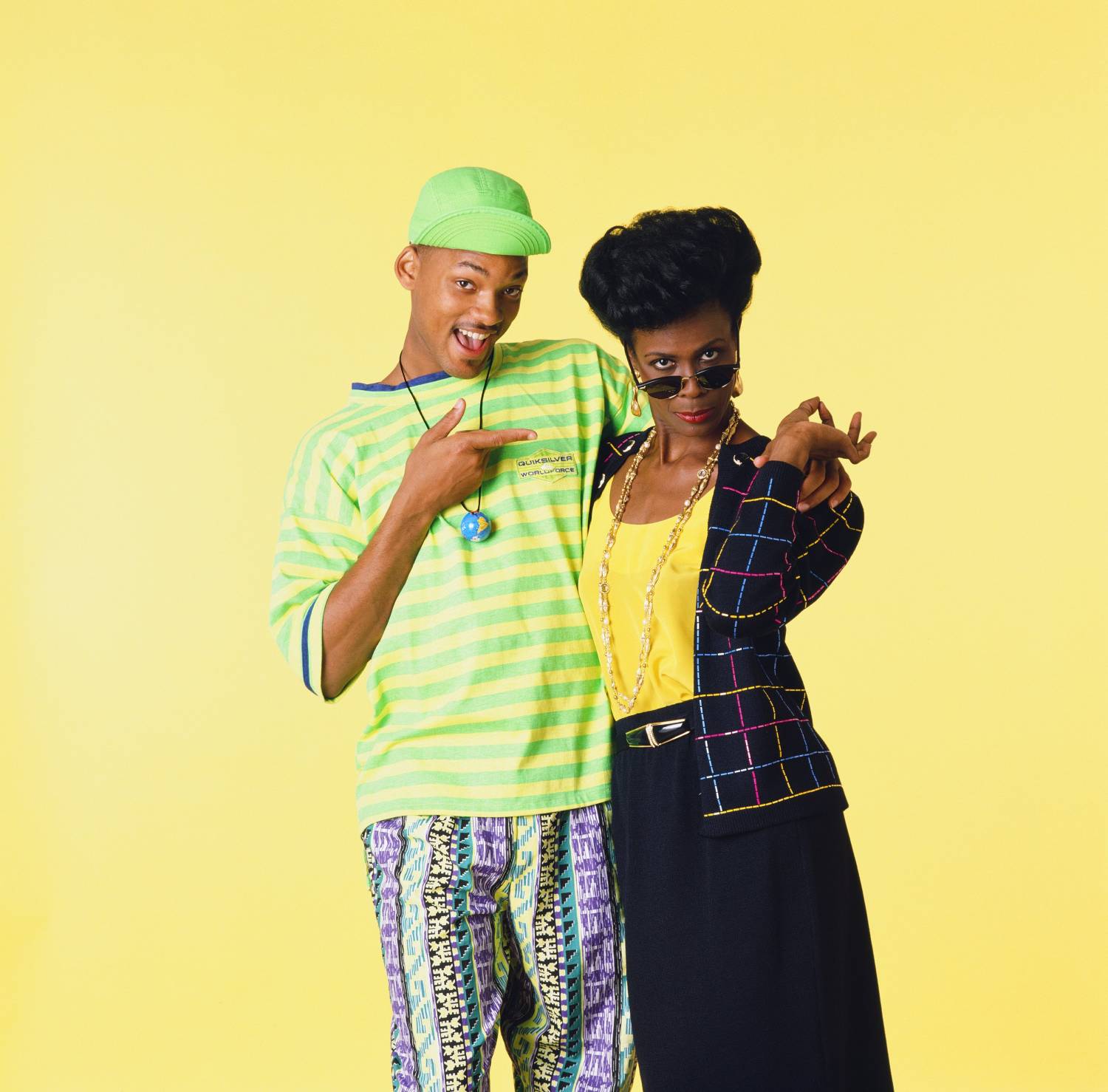 Will Smith and Janet Hubert's feud began on the set of 'The Fresh Prince of Bel-Air'
The Fresh Prince of Bel-Air premiered on NBC in September 1990. The series followed Smith's character, Will Smith, as he moved from West Philadelphia to Bel-Air with his aunt Vivian (Hubert) and uncle, Phil (James Avery). Hubert appeared in the show's first three seasons, which she claims went well until she became pregnant. In the reunion special, Hubert admitted she was in an abusive marriage during that time, which made her close off her cast members. Additionally, Hubert blamed Smith, specifically, for her being fired, per The Root. Hubert later clarified in the HBO Max special that she never officially was let go from the show.
RELATED: Will Smith Admits His Best 'Female Relationship' Is With Willow Smith
Throughout the years, Smith has shared his take on why Hubert left The Fresh Prince of Bel-Air. He shared in a 1993 interview that he believed Hubert wanted to make the show about her character. Smith also said him booking his series at 21-years-old didn't sit well with Hubert, per Mic. 
"I can say straight up that Janet Hubert wanted the show to be 'The Aunt Viv of Bel-Air Show' because I know she is going to dog me in the press.," Smith said. '"She has basically gone from a quarter of a million dollars a year to nothing. She's mad now, but she's been mad all along. She said once, 'I've been in the business for 10 years, and this snotty-nosed punk comes along and gets a show.' No matter what to her, I'm just the Anti-Christ."
Will Smith said his ongoing feud with 'The Fresh Prince of Bel-Air's' Janet Hubert 'troubled' him
Smith and Hubert's feud continued long after her last episode on The Fresh Prince of Bel-Air aired in 1993. Both actors shared harsh words about each other in the media, and Hubert stopped talking to other cast members on the show. During The Fresh Prince of Bel-Air reunion, Smith revealed to his fellow cast that he spoke to Hubert. Their conversation was the first time they talked to each other in 27 years. Hubert and Smith discussed their feelings for one another, and they both apologized for their actions.
RELATED: Jaden Smith Says People Offered Him Food After Will Smith and Jada Pinkett Smith Staged an Intervention
After the reunion, Smith sat down with clinical psychologist Dr. Ramani Durvasula about his reunion with Hubert. Smith shared during a special episode of Red Table Talk that he felt "troubled" by his feud with Hubert for "30 years." He said he was shocked when he learned that Hubert was ready to mend their relationship. 
"My painful situation was around the Fresh Prince," Smith said. "I had a feud, a war of words that I'd been in with Janet that I never thought would get resolved."
Will Smith says Janet Hubert's behavior 'threatened' him during 'The Fresh Prince of Bel-Air' era
Smith shared with Durvasula that his feud with Hubert stemmed from his childhood. The Bad Boys actor said that he always felt "safe" when everyone around him was "joyful." He also said he went through life needing approval from the female counterparts in his life, including Hubert. Smith admitted he felt "threatened" by Hubert once she didn't react to his charm and humor.
RELATED: Why Will Smith and Jada Pinkett Smith Reportedly 'Shielded' Their Children From Their Marriage Problems
"I'm trying to put some logic to it, but the sensation I feel… It's not who I want to be, and it's not how I want to make people feel," Smith said regarding the way he treated Hubert. "My whole life and career are centered on aggressively trying to make people feel the opposite of that."