Will Smith Had a Unique Way of Memorizing His Lines on 'The Fresh Prince of Bel-Air'
The theme song is about as famous as the show itself. The Fresh Prince of Bel-Air is one of TV's most beloved sitcoms, and is responsible for introducing the world to Will Smith. The timeless show is celebrating its 30th birthday, and fans have been eagerly revising the world of the Banks family in Bel-Air.
What is 'The Fresh Prince of Bel-Air' about?
The Fresh Prince's iconic theme song gives the premise of the show: a teenage boy named Will from West Philadelphia got in a fight with kids in his neighborhood, and his mother sent him off to live with his uncle, aunt, and cousins in Bel-Air, California.
At its core, The Fresh Prince of Bel-Air is a coming-of-age story where Smith's character (conveniently named Will) learns many life lessons, often from the school of hard knocks. Of course, most of the time there are lots of laughs along the way. But when the show first premiered and explored different topics, it was groundbreaking for its raw portrayal of struggles that young Black men like Will face so often.
One of the most unforgettable episodes was "Papa's Got a Brand New Excuse" in season 4. Will's absent father returns to his life after leaving him as a child, and Will wants to rebuild that relationship — even if it means ruining the one he's built with his Uncle Phil (James Avery), who has treated him like his own son ever since he moved into the Banks' Bel-Air mansion.
Smith famously went off-script in the episode's climactic moment when he tearfully asked his uncle, "How come he don't want me, man?" and left members of the studio audience crying after his performance.
RELATED: Will Smith Was Inspired By This Surprising Sitcom to Create More Emotional Episodes of 'The Fresh Prince of Bel-Air'
Who starred alongside Will Smith in 'The Fresh Prince of Bel-Air?
The Fresh Prince of Bel-Air was Will Smith's breakout acting role; up until when he joined the show, he was an up-and-coming rapper from Philadelphia named The Fresh Prince, who performed alongside his friend DJ Jazzy Jeff.
The role of Uncle Phil was played by the late James Avery, who truly brought his character to life. Aunt Vivian was infamously played by Janet Hubert before Smith allegedly got her fired from the show after three seasons, leading to Daphne Maxwell Reid being cast as the new Aunt Vivian.
Carlton, Smith's goofy dancing cousin, is played by Dancing With the Stars winner and America's Funniest Home Videos host Alfonso Ribeiro. Karyn Parsons played prissy princess Hilary, and Tatyana Ali played young cousin Ashley. Even DJ Jazzy Jeff is a part of the show: he played Will's troublemaking friend Jazz.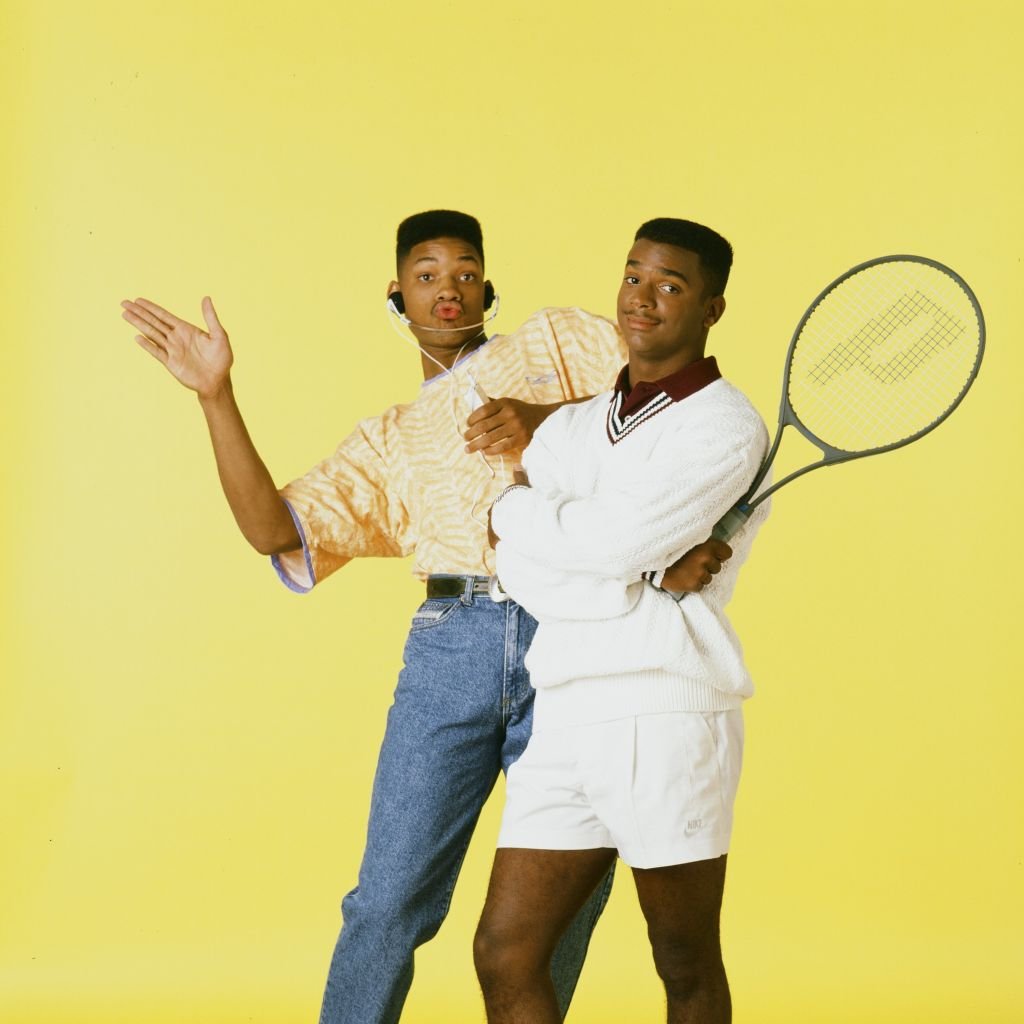 Will Smith worked extra hard to memorize his lines
Given that The Fresh Prince of Bel-Air was Will Smith's first acting role, Smith had to get used to the art of memorizing lines and remembering your cues to say them. To do this, Smith committed to the script in ways that most actors don't even dream of doing: he would memorize everyone's lines and not just his own. That way, he would know exactly when he had to say his own.
Even more interesting is that fans who pay close attention can see Smith's unique memorization tactic in action. In the show's first couple of episodes, Smith can be seen on-screen mouthing many of his co-stars' lines, even mumbling them to himself at times just to keep himself on track. Talk about dedication to the role.