'The Girl From Plainville': Is Detective Scott Gordon a Real Person?
The Hulu series The Girl from Plainville follows the story of Michelle Carter, who was tried for involuntary manslaughter involving the death of Conrad Roy III. In the series, Detective Scott Gordon discovers the "messed up" texts between Carter and Roy. He digs deeper into their conversations, searching for a way to bring criminal charges against Carter. Was there a real Detective Gordon involved in investigating Roy's death?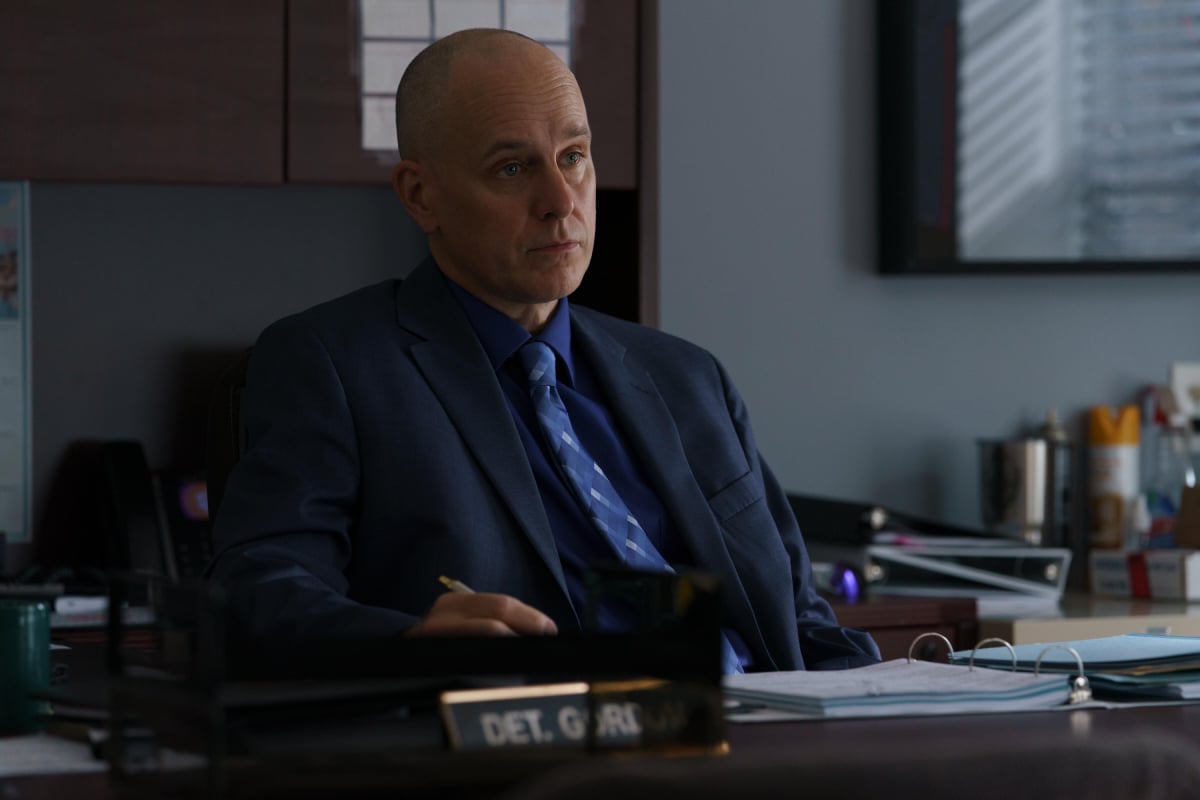 Episodes 1-3 of 'The Girl from Plainville' are currently streaming on Hulu
Hulu dropped the first three episodes of The Girl from Plainville on March 29. The show begins to tell the story of Michelle Carter and Conrad Roy III, who met on a Florida trip and exchanged phone numbers. Both Carter and Roy had mental health problems. Roy himself attempted suicide multiple times before his death.
As the series continues, Detective Scott Gordon uncovers thousands of texts between Carter and Roy. In some of these texts, Carter encouraged Roy to commit suicide. Gordon pushes for involuntary manslaughter charges against Carter, but everyone involved knows that getting a conviction won't be an easy thing to do.
While at a fundraiser in Roy's honor, Gordon learns from Carter's friends that she told them Roy was missing days before his death. Roy was in fact in contact with Carter the whole time.
Is Detective Scott Gordon a real person?
Detective Scott Gordon was a real detective with the Fairhaven Police Department. He was also the lead detective investigating Roy's death. According to NBC News, Gordon did look through Roy's phone for clues, just like in The Girl from Plainville.
The detective discovered that Roy deleted all of his texts, except for a string of messages with Michelle Carter. "It was one of those things where you keep reading and it just keeps getting worse," he told NBC News. "And that's what has kind of put everything in motion."
According to The Cinemaholic, Gordon has had a long and successful career in law enforcement. Before joining the Fairhaven Police Department, he started working as a police officer in the town of Acushnet in 1999. In February of 2020, Gordon received a promotion to the rank of sergeant.
Did Michelle Carter go to prison?
The real Carter did in fact go to trial for her involvement in the death of Roy. According to Esquire, she was convicted of involuntary manslaughter and, after an appeals process, given a 15-month prison sentence. Carter was released early, after spending just under a year in prison.
The Girl from Plainville will no doubt show this part of Carter's story. The trailer for the series shows Carter in court. She can also be seen walking with her attorney, Joseph Cataldo, while the press flashes their cameras at her. So far in the first three episodes of the series, Carter has yet to be indicted, though many seem to notice that something strange is going on.
RELATED: 'The Girl From Plainville': 5 Things to Know About the True Story That Inspired the Hulu Series