'The Girl From Plainville': Did Michelle Carter Go to Jail? Where She Is Now
The new Hulu limited series, The Girl From Plainville, is based on the real-life case of Michelle Carter and Conrad Roy. Roy died by suicide, and text evidence showed he was texting Carter prior to his death. Additional text evidence showed Carter urged Roy to go through with the suicide. So, did Michelle Carter go to jail for what occurred via text? Where is she now?
What is 'The Girl From Plainville' based on?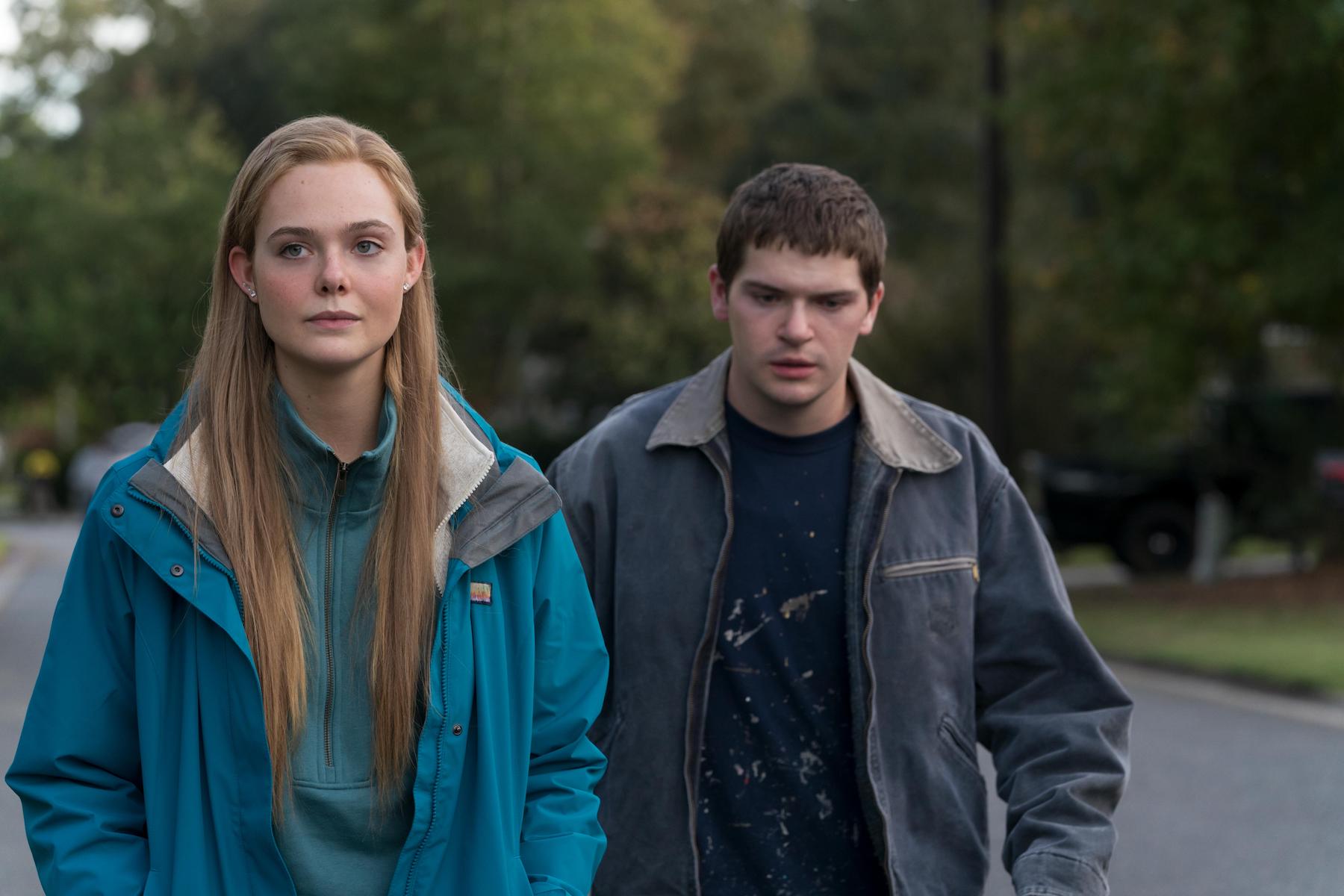 The Girl From Plainville stars Elle Fanning as Michelle Carter, and the limited series shows Carter's complex relationship with Conrad Roy and what led to his death. Roy died in 2014 after inhaling exhaust fumes, and MassLive reports Roy and Carter talked for six days leading up to his death about Roy's plan for suicide and how to go about it.
The Hulu miniseries heavily features the texts between Carter and Roy. The Bristol County District Attorney's office released the text messages to the public in 2017. The texts show Roy second-guessing his decision to die, but Carter encourages him to go through with the plan they discussed.
"Everyone will be sad for a while but they will get over it and move on," Carter texted Roy prior to his death. "They won't be in depression. I won't let that happen. They know how sad you are, and they know that you are doing this to be happy and I think they will understand and accept it. They will always carry you in their hearts."
"Don't be scared," she wrote in another text. "You already made this decision and if you don't do it tonight you're gonna be thinking about it all the time and stuff all the rest of your life and be miserable."
Did Michelle Carter go to jail?
Did Michelle Carter go to jail for encouraging Conrad Roy via text to die by suicide? According to NBC Boston, she did — but she was released early. She served 12 months out of her 15-month sentence starting in 2019 after getting convicted for involuntary manslaughter. She was released on Jan. 23, 2020.
NBC Boston reports Carter served her time at Bristol County jail in Dartmouth. Due to "good behavior," she was released early. She then had to serve five years of probation.
"Carter was driven away by her attorney Joseph Cataldo," NBC Boston's Caroline Connolly tweeted. "She was released roughly 3 months early for good behavior. The Bristol County Sheriff called her 'a model inmate.'"
As for the trial itself, the news publication noted Carter opted for a bench trial, which meant the judge decided on the verdict instead of a jury. She chose not to testify. In their Supreme Court appeal, Carter's lawyers argued that the conviction shouldn't stand because it was a "violation" of Carter's First Amendment rights.
Where is Michelle Carter now?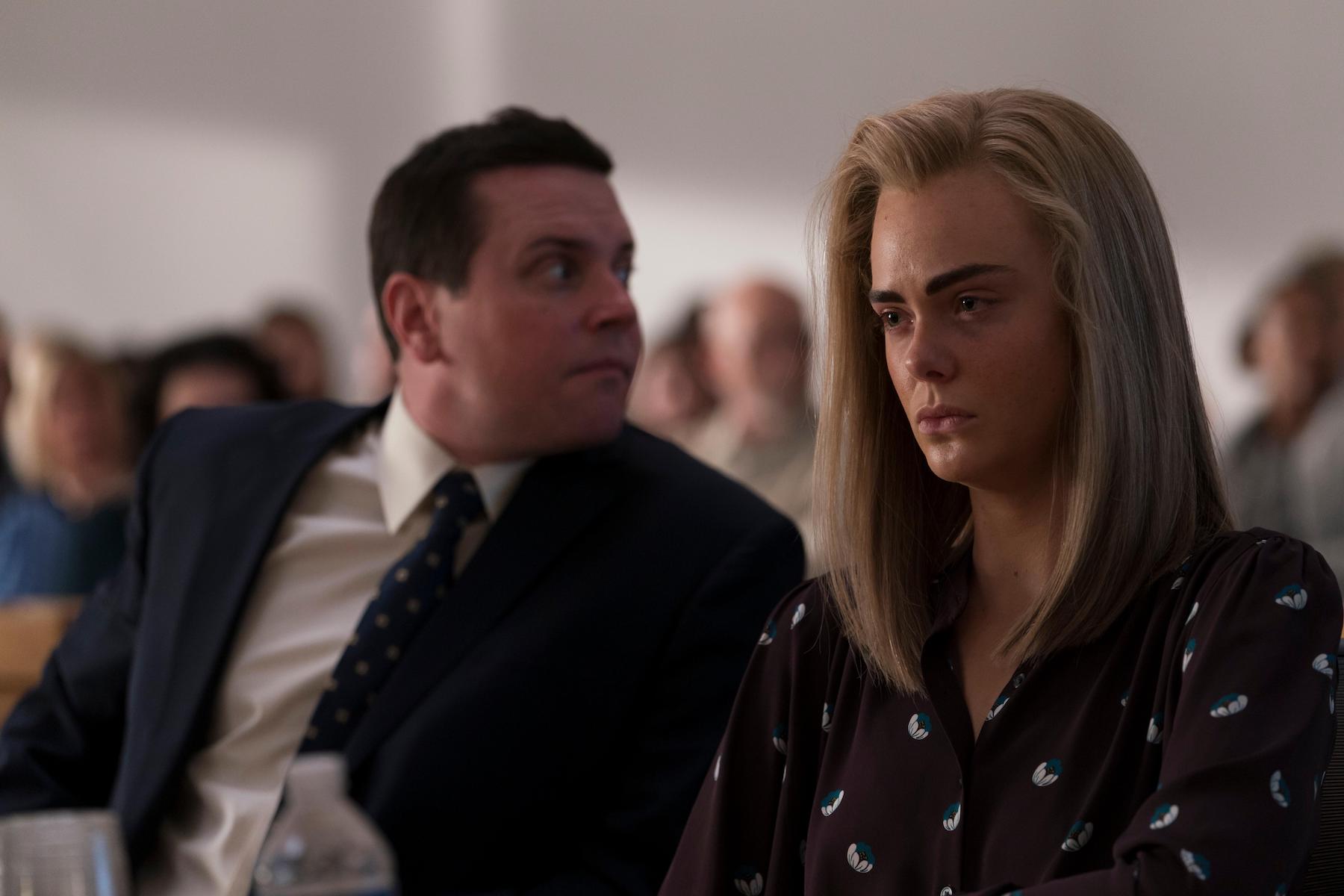 With The Girl From Plainville depicting this case, where is Michelle Carter now? According to Esquire, she continues to stay out of the public eye. Her probation ends on Aug. 1, 2022. Currently, her parole conditions mean she can't profit from anything surrounding her case. But once her probation ends, she can do what she wants with her story. Aside from the current Hulu miniseries, Lifetime released Conrad & Michelle: If Words Could Kill, and HBO released a documentary titled I Love You Now Die: The Commonwealth Vs. Michelle Carter.
Elle Fanning, who plays Carter, says she has a deeper understanding of Carter, though she didn't talk to her about the series. "I don't know if [my feelings] necessarily changed, but I think playing a character, you don't have to like a character you play, or you don't have to agree with their actions, but you do have to understand how they get there," Fanning told Entertainment Weekly. "And I think that's what intrigued me the most about playing her, is having someone that I can't judge. I can't judge her."
How to get help: In the U.S., call the National Suicide Prevention Lifeline at 1-800-273-8255. Or text HOME to 741-741 to speak with a trained crisis counselor at the free Crisis Text Line.
Check out Showbiz Cheat Sheet on Facebook!
RELATED: 'The Girl From Plainville': 5 Things to Know About the True Story That Inspired the Hulu Series