The 'Glass Onion: A Knives Out Mystery' Filming Locations Made It 'Feel Like 2 Different Movies' 
Netflix's Knives Out sequel, Glass Onion: A Knives Out Mystery, was filmed in multiple locations. And according to Madelyn Cline, the actor who plays Whiskey, the varying locales made it feel like she was filming two different movies.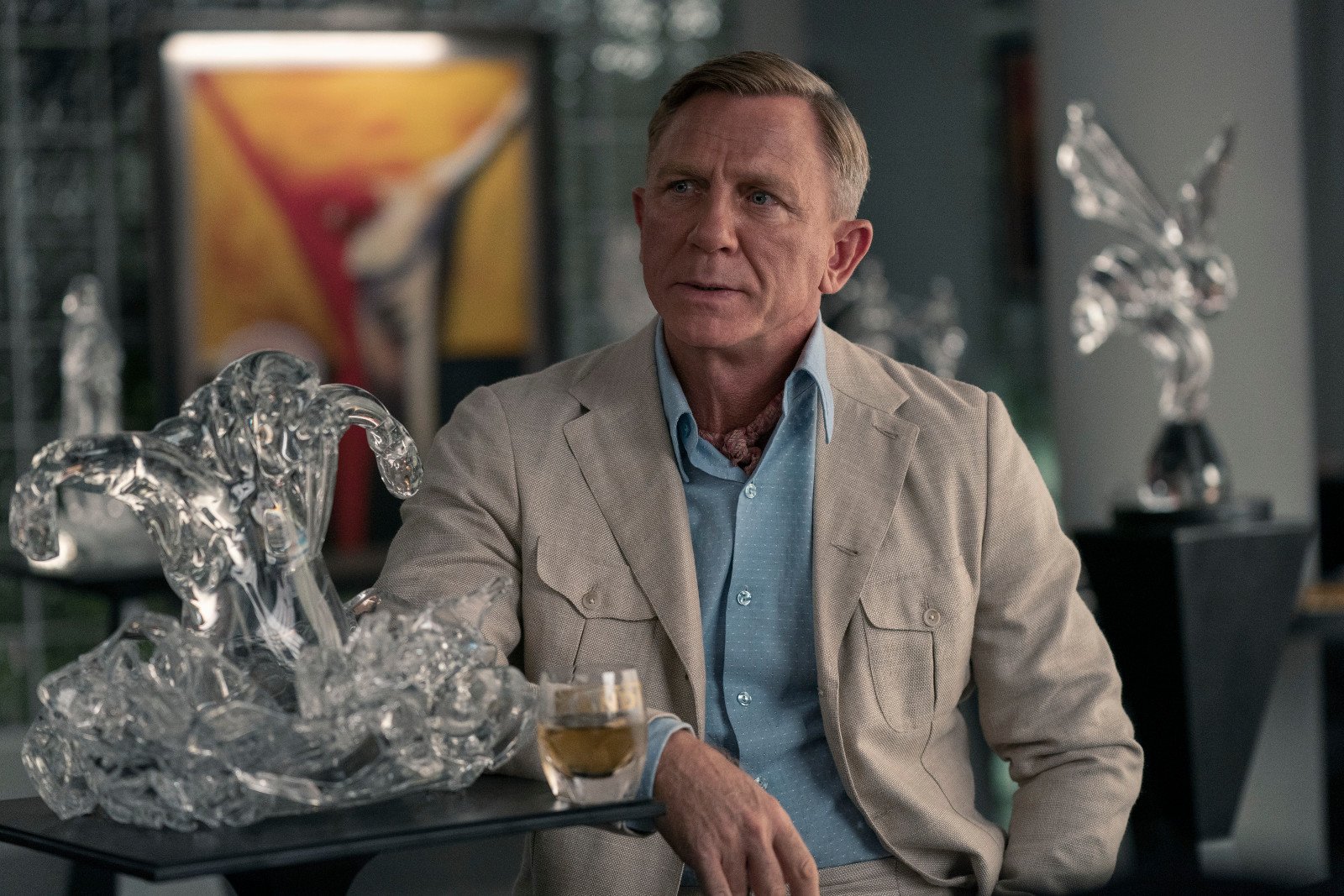 Where was 'Glass Onion: A Knives Out Mystery' filmed? 
Glass Onion: A Knives Out Mystery follows a group of friends as they visit their rich buddy Miles' (Edward Norton) Greek island estate. Many of the exterior sequences were filmed at the Amanzoe, a luxury hotel in Kranidi, Greece. "It had this modernist kind of take on classical Greek architecture," production designer Rick Heinrichs told Conde Nast Traveler.
"And that felt right for Miles. He's an inquisitive fellow, and he doesn't necessarily have his own aesthetic but knows he can pay a lot of money for someone who does. And it just felt like a place of power." 
Heinrichs revealed that the Amanzoe isn't a beachfront property, so the beach scenes were added digitally. He also noted that the interiors were mostly filmed on a soundstage in Serbia. 
'Glass Onion' star Madelyn Cline says the separate locations made it feel like she was filming two movies
In an interview for Netflix, the Glass Onion: A Knives Out Mystery cast talked about how much they enjoyed filming in the beautiful Grecian locations. But Cline noted that the separate locales made it feel like she was making two movies. 
"Greece felt like one movie," the Outer Banks star said. "And then we moved to Serbia, and that felt like another movie."
"We were doing exteriors, and Greece is so beautiful," she added. "And then we were doing interiors on a stage in Serbia. And losing our minds together on the stages in Serbia might be one of my favorite moments."
Rian Johnson is already working on ideas for 'Knives Out 3'
Knives Out and Glass Onion writer, director, and co-producer Rian Johnson is working on ideas for a third movie. Inspired by Agatha Christie, he wants each movie to be a new story. And going forward, he hopes to bring Benoit Blanc back to a completely new locale. 
"I've very vaguely started clustering ideas together," Johnson told The Hollywood Reporter. "I'm really excited about the challenge of figuring out something that's thrillingly different from both of them and that feels scary but still gives the pleasures of a fun murder mystery." 
"I thought that I was going to do something completely different before I did the next Benoit Blanc mystery, but every time I start thinking about other stuff, my brain just comes back to this," he added.
"It's the most exciting thing in the world to me. I feel like it's an endlessly malleable genre and I would be absolutely thrilled to come back every couple of years and do another one of these for as long as we can."
Daniel Craig, who plays detective Benoit Blanc in both movies, also expressed his interest in returning for another sequel. "As long as we can keep entertaining people, we will keep making them," he shared. 
Glass Onion: A Knives Out Mystery is available to stream on Netflix.