'The Goldbergs': Hayley Orrantia Is Also a Songwriter
Since 2013, viewers have been turning on their television every Wednesday night to welcome The Goldbergs into their living rooms. Eight seasons of the nostalgic ABC sitcom have already aired, with the ninth season recently renewed.
The iconic series follows a dysfunctional family growing up in "1980-something" before the internet and cell phones even existed. Big hair, blinged-out sweaters, VCR machines, and Garbage Pail Kids were the norm.
Hayley Orrantia, who portrays Erica Goldberg, is the rebellious older sibling to brothers Barry (Troy Gentile) and Adam (Sean Giambrone). Not only is Orrantia an accomplished actor and an integral part of the show's success, but she is also a poignant singer and songwriter.
Hayley Orrantia has always loved music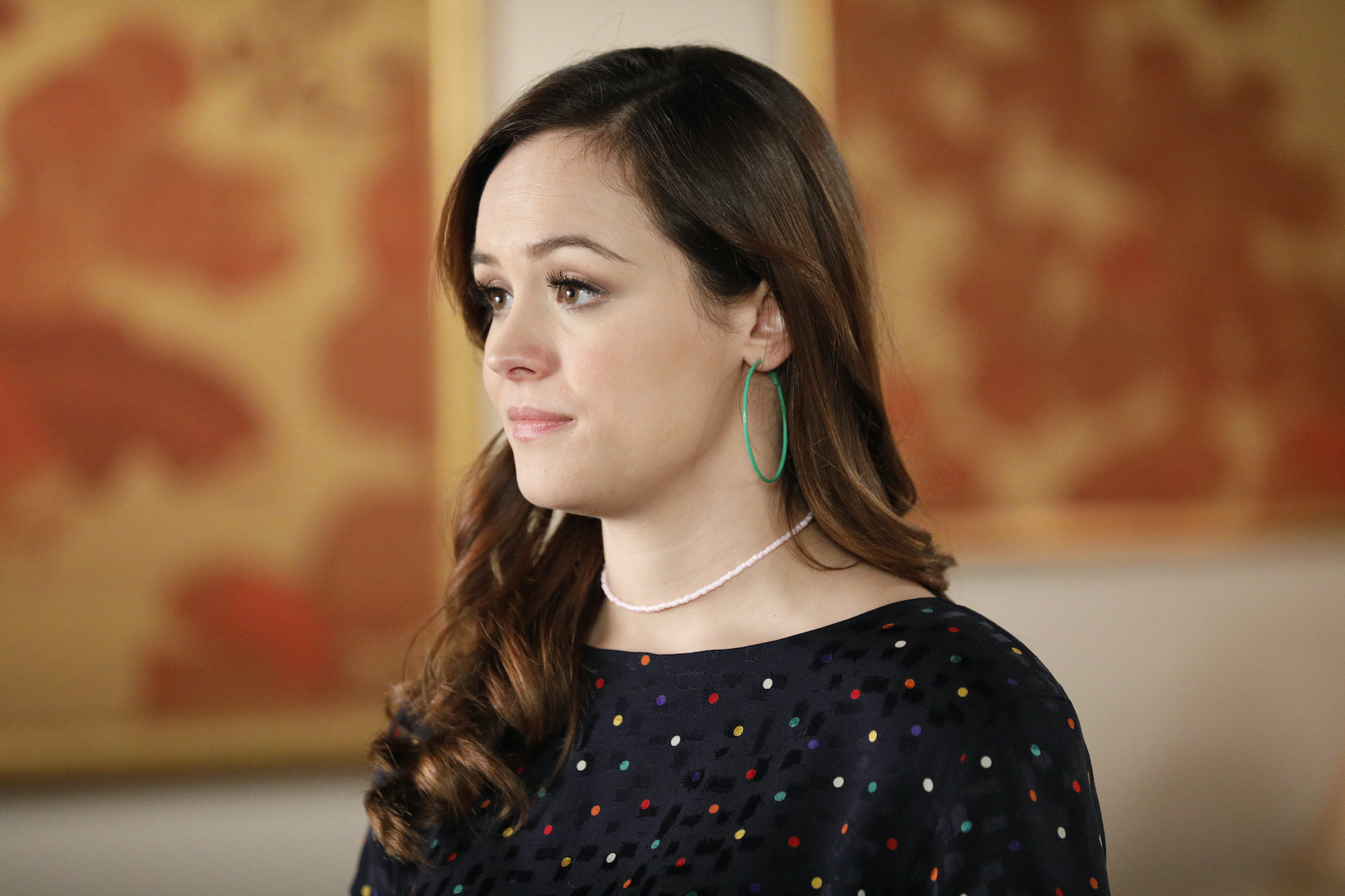 Erica has spent many an episode on The Goldbergsbehind a vintage keyboard, singing Rush tunes with best friend Lainey (AJ Michalka) and their all-girl rock band.
The Arlington, Texas, native fell in love with music at an early age. She even had a stint singing background vocals for Disney darlings Hannah Montana (Miley Cyrus) and Demi Lovato.
In 2011, before finding success with the long-running television series, the 27-year-old actor was a contestant in the first season of The X Factor. According to IMDB, Orrantia made it into the top 10 with her all-girl group, Lakoda Rayne, singing their catchy single, "Emergency Brake." Simon Cowell, who created the show, told The Hollywood Reporter, the girls were voted out of the competition because they were "too pretty."
In an interview with Fox News, Orrantia explained that she loves acting and appreciates that her character can incorporate music into the show. Discussing her passion for singing and songwriting, she explained, "It's not just like a casual side hobby thing to do. It's like, if you want to make it your career, you really have to give it your all. So I'm very thankful that I get to do this as a job, because a lot of the time it doesn't feel like one."
'Made For This'
Orrantia finds time to work on her singing career when not filming The Goldbergs in Los Angeles. In 2013, the young actor moved to Nashville to focus on writing and recording.
According to the Texas Music Project, the aspiring musician set off on her first headlining tour in 2018, hitting 22 cities across the country. The following year, she released her debut EP, The Way Out. The country music songs are the story of "her grief over a traumatic breakup."
In 2020, Orrantia released the single, "Made For This," which is a touching tribute to the memories she has made with her mother. In classic Goldberg style, her music video is a collection of old home movie clips of her as a young child with her adoring mother.
Making music in her garage
Travel restrictions imposed by the coronavirus pandemic have put a slight damper on the singer's current projects. She told Pure Wow, "I normally would go to my place in Nashville and write with some of my favorite songwriters and producers out there."
Always determined to seize an opportunity, Orrantia revealed she set up a recording studio in her garage to start recording new music. The Goldbergs actor said, "I'm really excited to start challenging myself to make music from the ground up. Normally I would hand off some responsibility to a producer, so I'm thrilled to see how the songwriting process and the product aspect is going to come together with all of this."
America's favorite sitcom will return for its new season on September 22, 2021. Deadline reports the first episode will feature a tribute to actor George Segal, who recently passed away. Wendi McLendon-Covey, who plays Bev Goldberg, promises "you will cry your eyes out" as the show remembers the beloved character, Albert "Pops" Solomon.
RELATED: The Real Reason Adam F. Goldberg Stepped Down as 'The Goldbergs' Showrunner