'The Golden Girls': 5 Fascinating Behind-the-Scenes Facts
The Golden Girls remains one of the most beloved sitcoms of all time. The show ran from 1985 to 1992 and kept audiences engaged for seasons on end. From Rose's ever-amusing dumb-witted tales and Dorothy's unparalleled deadpan to Blanche's promiscuity and Sophia's humorous candor, the four leads made for one spellbinding series. The TV show confronted homophobia, racism, debilitating illness, family dysfunction, infidelity, and more with humor and heart. Yet, while what the characters did in front of the camera was captivating enough, some behind-the-scenes facts are also quite intriguing.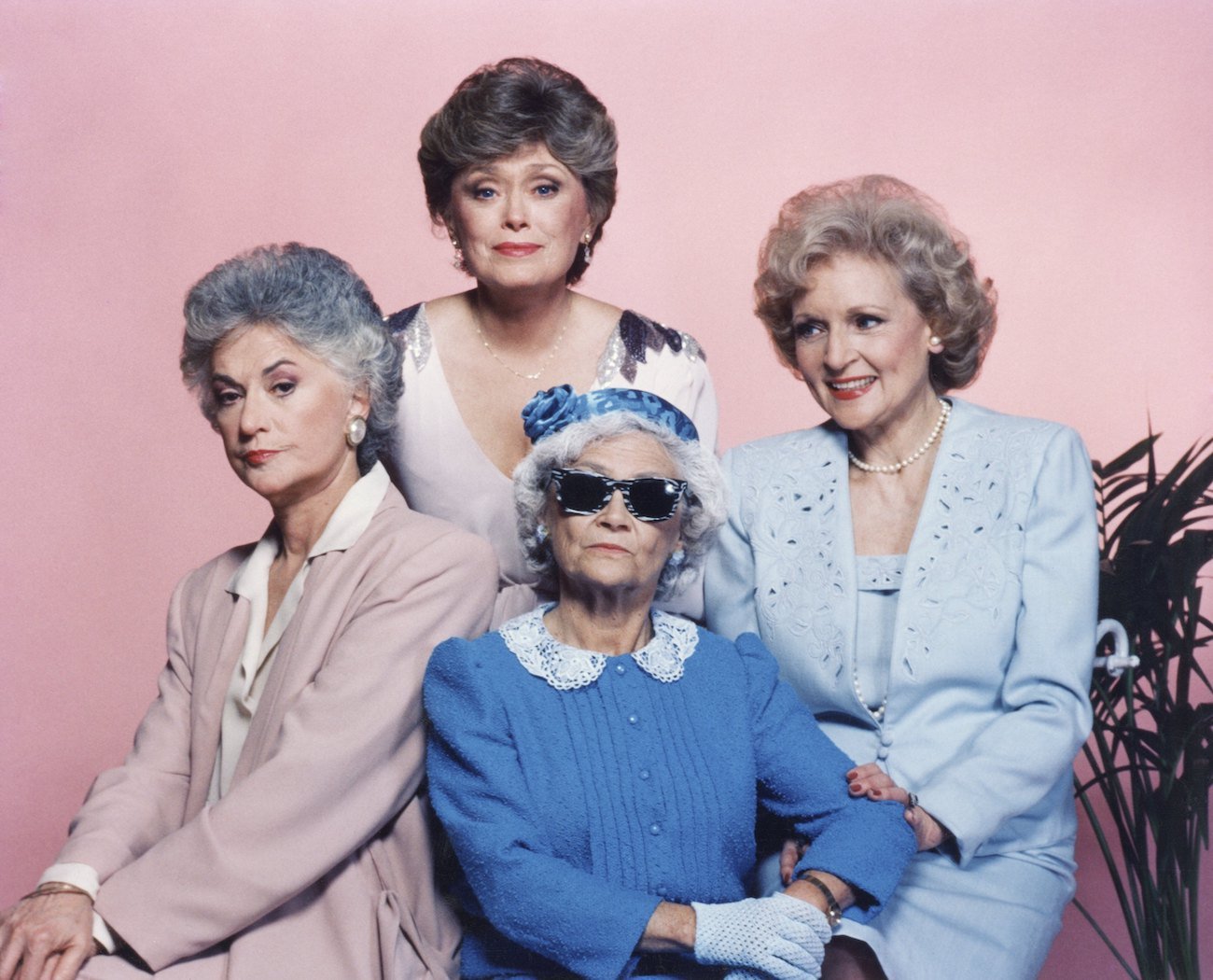 1. Rue McClanahan was over a decade younger than her three castmates 
Rue McClanahan was born in 1934, making her 51 years old when The Golden Girls premiered. Yet, Bea Arthur and Betty White were both born in 1922 and Estelle Getty was born in 1923. Betty White is the only living cast member, and she is 99 years old. McClanahan died at 76 in 2010 from a stroke. Getty died in 2008 from Lewy Body Dementia, and Arthur died in 2009 from cancer. 
2. Bea Arthur didn't want to wear shoes on set 
Arthur hated wearing shoes so much on set that she had in her contract that she could walk around barefoot… as long as she wouldn't sue the producers following any potential injuries, as CountryLiving reports. 
3. 'The Golden Girls' helped Quentin Tarantino make 'Reservoir Dogs' 
Tarantino had a minor role as an Elvis impersonator in The Golden Girls episode "Sophia's Wedding." Tarantino once explained that it became a two-part episode and he received residuals for both parts, according to GoodHouseKeeping. 
Tarantino noted during an interview that he received about $650 for the episode, but he wound up making over $3,000 because the episode made it into the Best of the Golden Girls. He said the money kept him going as he was trying to get Reservoir Dogs off the ground back in its pre-production days. 
4. There were only three chairs at the kitchen table on purpose 
Though The Golden Girls had four main cast members, there were only three chairs at the kitchen table. And, when all four women were in the kitchen, one of them was usually standing or sitting at the island behind the others. This was reportedly because those involved in the production didn't want one of the characters' backs facing the camera, as GoodHouseKeeping explains. 
5. The show finished because Bea Arthur was finished 
The Golden Girls ended when Bea Arthur no longer wanted to be a part of the show. Some reports indicate that she had felt the writers had taken the show and the characters as far as they could go. Yet, Arthur did make a guest appearance on the spinoff series The Golden Palace.