'The Golden Girls': Betty White Says the Show Could Have Continued, If Not for a Cast Member's Unhappiness: 'We Ended Just a Clip Early'
Find out which cast member of 'The Golden Girls' Betty White says wanted out of the show, leading to its end.
A hit show during its heyday in the 1980s, The Golden Girls ran for seven seasons and is considered one of the most treasured comedy series in television history.
Betty White, the last surviving Golden Girl, thinks the hugely successful show, which just celebrated its 35th anniversary, could have gone on one or more seasons beyond when it ended in 1992. Here's what she had to say.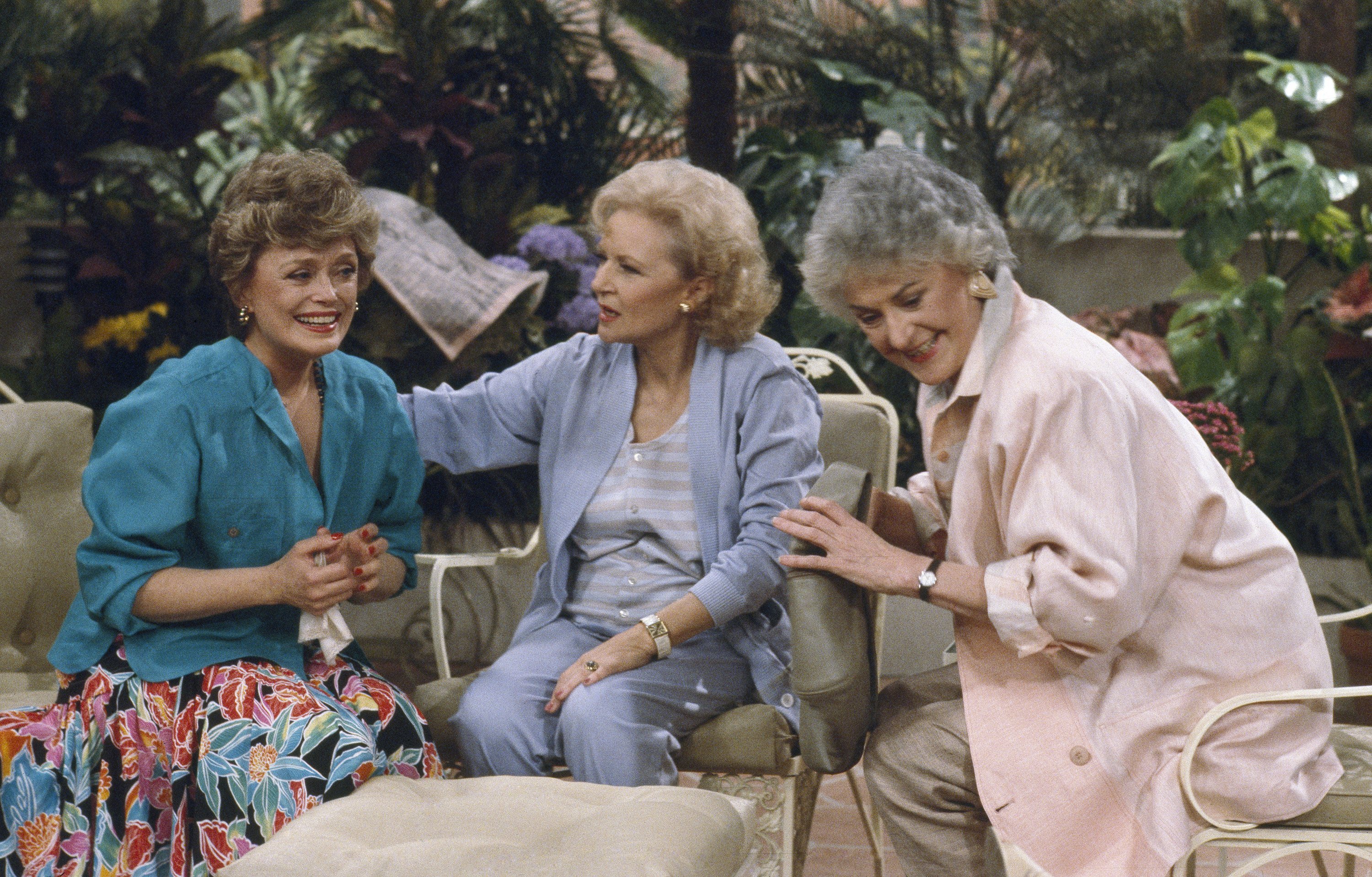 Betty White thinks 'The Golden Girls' had more life left in it
In a 1997 conversation with the Archive of American Television, Betty White opened up about her feeling that the series didn't have to end in 1992. She spoke on the cast mates' closeness and then, ultimately, unhappiness with the show.
"It's like four points on a compass," White said. "We were each so different from the other and I think that's why we fit together so well. And for the first five years, it was such a happy….we'd sit around and instead of going to our dressing rooms, we'd sit around and yak and talk about very intimate things."
Bea Arthur 'wasn't happy'
By the show's seventh season, actor Bea Arthur, who died in 2009, had grown dissatisfied with being on the show and felt the writers had gone as far as they could with the characters. She wanted out, as White explained.
"The last couple of years Bea just decided she didn't want to do situation comedy anymore," the Hot in Cleveland star said. "She wasn't comfortable, she wasn't happy. Some of the bloom rubbed off a little bit. I think we ended [the series] just a clip early. I think there was a lot of life but there's no point if one isn't happy."
Jim Colucci, author of Golden Girls Forever: An Unauthorized Look Behind The Lanai, told Fox News in 2016 that Arthur's discontent may have been personal.
"Bea was offended," he said. "When the writers called Rose [Betty White] dumb or Blanche [Rue McClanahan] a slut or Sophia [Estelle Getty] old, it could roll off those women's backs because they were not like their characters. Unfortunately, the things that were said about Dorothy were that she was big and ugly. And that wears on an actress after a while."
The show just celebrated its 35th anniversary
The Golden Girls this year hits the incredible milestone of 35 years. That's almost four decades of laughs, friendship, and new fans.
An aspect of the program many of the show's fans appreciated was how real the writers kept the scripts. It wasn't all laughs all the time, as shown in episodes such as one in which Rose discovers she may have AIDS due to a blood transfusion.
As Colucci quoted Betty White as saying in his book, "Not only were people understandably afraid of AIDS, but a lot of people wouldn't even admit it existed," she said. "So this was a daring episode to do, and the writers went straight for it."
"It's interesting that they picked Rose for that situation. Blanche was such a busy lady, but if it had been her story it would have taken on a whole other color. But with Rose being Miss Not-Always-With-It, it came as a real surprise."
That's why we love The Golden Girls so much. Those ladies tackled life with grace, humor, and honesty that has made the series relevant for generations of fans.