'The Golden Girls': Betty White Won an Emmy for This Episode
Betty White is a TV icon with a decorated eight-decade career. Although White's had played plenty of characters, her role as Rose Nylund on The Golden Girls is a favorite among fans. White portrayed the kind-hearted but gullible St. Olaf native who annoyed her roommates with stories about her hometown for seven seasons. Aside from being loved by fans, White's performance as Rose was also applauded by critics. In 1986, White took home television's top prize for her The Golden Girls role.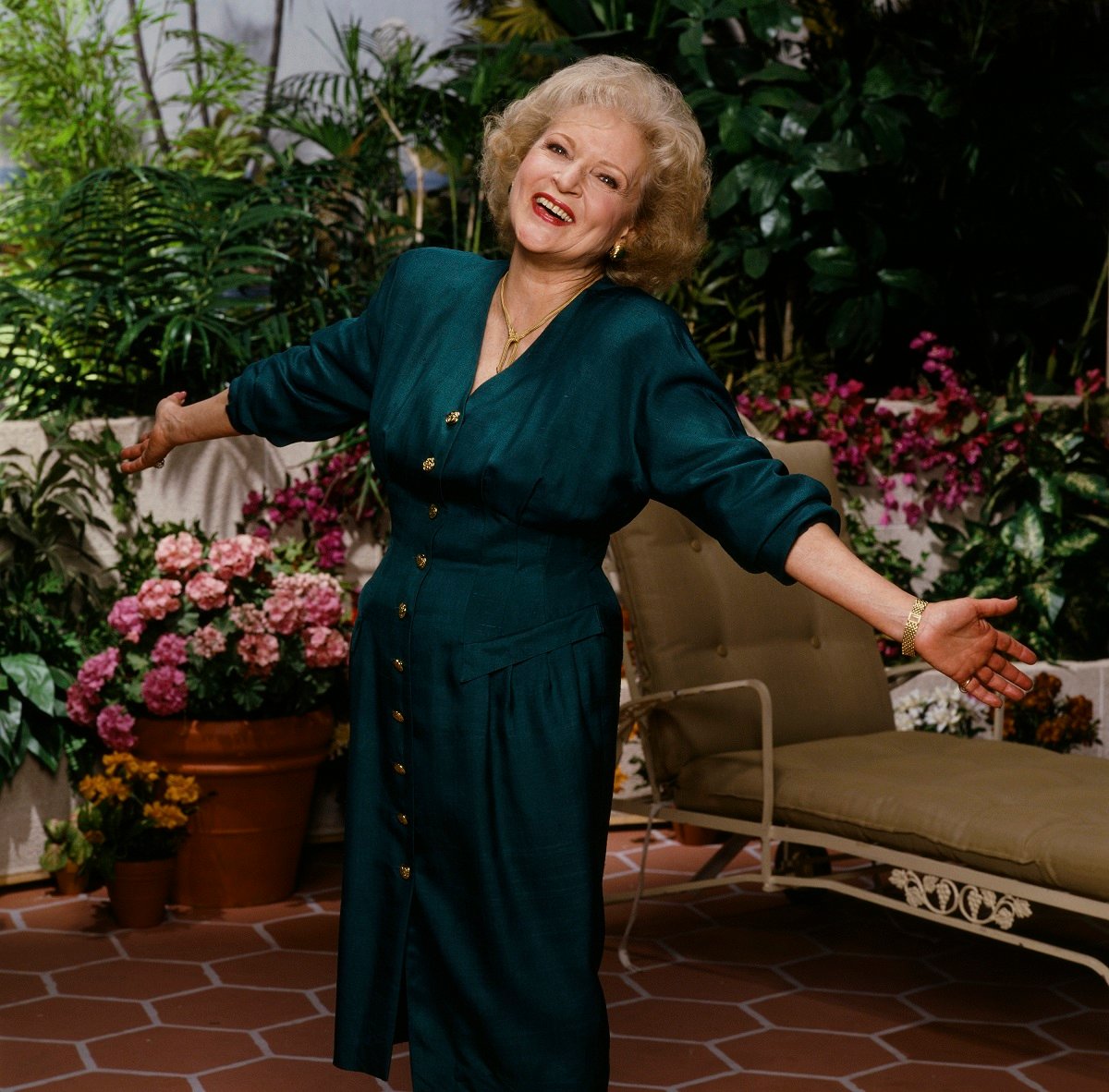 This 'The Golden Girls' episode won Betty White an Emmy
Following its 1985 debut, The Golden Girls became ratings hit for NBC. A year later, the show and its stars earned Primetime Emmy nominations. White, along with her co-stars Bea Arthur and Rue McClanahan, competed for the Outstanding Lead Actress in a Comedy Series award. Yet, it would be White who walked out with the gold that night.
According to GoldDerby, White's Emmy win came courtesy of the episode In a Bed of Rose's. The premise of the episode had Rose's date dying after a night of passion. Earlier in the season, Rose revealed her husband Charlie died while they were making love. Fearing history was repeating itself, Rose swore off men.
Betty White's co-star also win Emmys
White was the first The Golden Girls cast member to take home an Emmy. In 1987, she, Arthur, and McClanahan were back to competing for the Lead Actress Award. This time McClanahan would be announced as the winner.
Although Arthur was upset over White's 1986 Emmy win, the actor would soon have her share in the spotlight. In 1988, it was Arthur's turn at the podium when she took home the Lead Actress Emmy. Earlier in the evening, Estelle Getty won the Outstanding Supporting Actress in a Comedy Series award, making it a big night for the girls.
Betty White is an award-winning actress
White has earned the status of being a Hollywood legend. Aside from her work on television series such as The Golden Girls and The Mary Tyler Moore Show, she's also known for her roles in films such as The Proposal. Throughout her career, White has not only racked up new roles but also numerous awards.
White's list of honors includes five Primetime Emmy wins, two SAG awards, and a Grammy. Between her awards and her established career, it's no surprise that fans and her peers adore White. With reruns of The Golden Girls continuing to air, fans, old and new, can see why White is America's sweetheart.