'The Golden Girls': Creator Susan Harris' Health Diagnosis Inspired This Storyline
In 1985, The Golden Girls premiered on the NBC Network. The sitcom about four older women in Miami became an instant hit for Saturday night viewers. Fans have Susan Harris to thank for the classic TV series they love. Harris put her heart and soul into the project. And a real-life situation served as inspiration for this Dorothy Zbornak (Bea Arthur) storyline.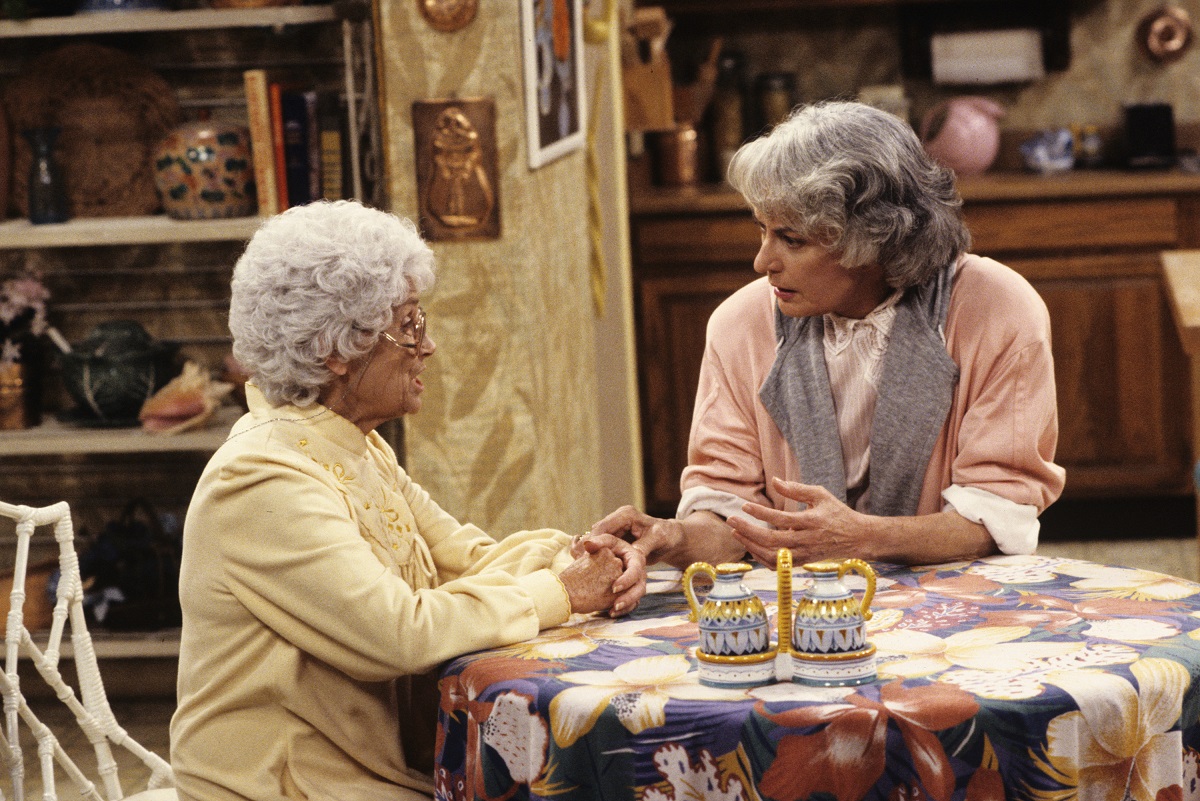 'The Golden Girls' creator Susan Harris' diagnosis of chronic fatique syndrome
At the height of The Golden Girls' success, Harris became ill. Harris' symptoms consisted of tiredness, achy muscles, and a sore throat. Visits to various doctors proved to be futile as they couldn't find anything wrong with her. In 1988, discovering a new illness called chronic fatigue syndrome made Harris realize that's what she had.
Harris decided to use her condition as inspiration for a The Golden Girls episode. In a 2017 interview with Vulture, Harris explained why it was important to chronicle her situation on the show. "So the episode was my way at getting back at all the doctors who didn't believe me; my revenge script for all the people out there who had a disease like that."
Dorothy Zbornak was diagnosed with chronic fatigue syndrome
The two-part season 5 episode "Sick and Tired" gave fans a glimpse into Harris' real-life ordeal. In the episode, Dorothy has come down with a mystery illness that leaves her tired all the time. Doctors can't find anything wrong with her and believe her condition may be mental instead of physical. A visit to a psychiatrist offers little help as the doctor tells Dorothy she's old.
As Dorothy wonders, if she's crazy, the other roommates show their concern. Sophia Petrillo (Estelle Getty) expresses her worry that Dorothy might be dying. But Dorothy finally gets answers during a visit to Dr. Chang (Keone Young), who reveals she has chronic fatigue syndrome.
Why was Dorothy Zbornak chosen for the storyline?
Harris could've chosen Rose Nylund (Betty White) or Blanche Devereaux (Rue McClanahan) for the storyline, but she went with Dorothy. Harris explained why she chose Dorothy in the book Golden Girls Forever: An Unauthorized Look Behind The Lanai. "Dorothy was the character who spoke the most like I felt, so it was natural for the story to be centered on her. She was the strongest and could articulate what was going on with her, and at the end, articulate to the doctor how let down she felt."
The episode garnered a lot of positive feedback from viewers, who were going through a similar situation. "Women who had thought they were crazy and felt so alone now felt validated. And these women were just so grateful that there was someone out there like Dorothy who was saying the same things they were."