'The Golden Girls': Why Was Rue McClanahan Annoyed Before Her Emmy Win?
In 1987, Rue McClanahan won an Emmy for her role as Blanche Devereaux on 'The Golden Girls.' What was supposed to be a special night for her was almost ruined by a tiny mistake that left her annoyed. Find out what had McClanahan upset.
Rue McClanahan became a TV icon in the 1980s, thanks to The Golden Girls. Her portrayal of the man-hungry Blanche Devereaux was a hit with viewers. Aside from winning the hearts of audiences, McClanahan also dazzled critics. In 1987, McClanahan won the Oustanding Lead Actress in a Comedy Series Emmy. However, what was to be a special night for her, was almost ruined by a minor mishap.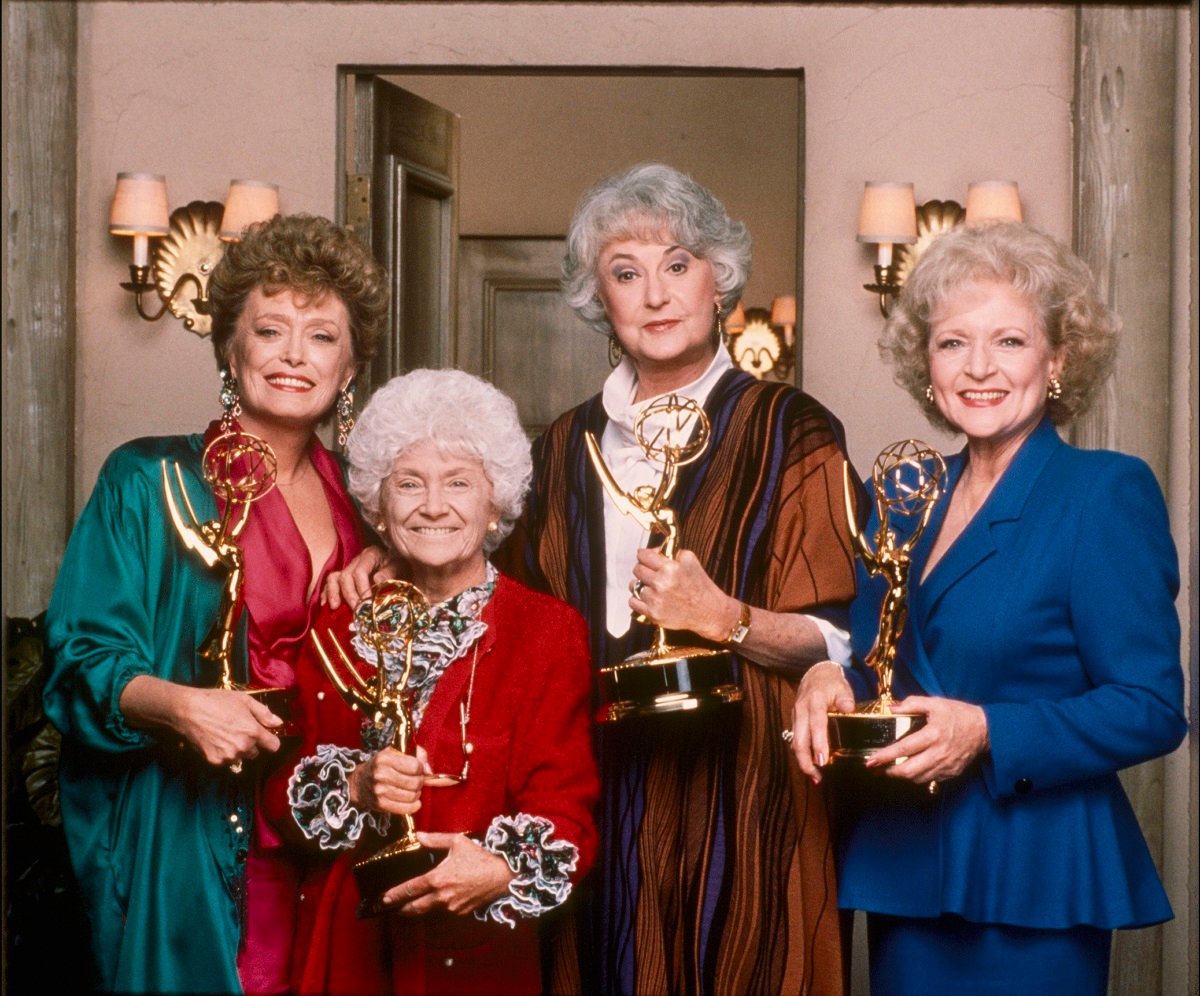 Rue McClanahan was annoyed her name was misprounded by this Emmy presenter
The Golden Girls cast once again was nominated for major awards during the 1987 Primetime Emmys. McClanahan, Betty White, and Bea Arthur competed in the Lead Actress Comedy category. St Elsewhere star Howie Mandel presented the award yet made a mistake when reading the nominee's names.
According to Eonline.com, Mandel said McCallahan instead of McClanahan. The mispronunciation annoyed McClanahan, who contemplated returning the favor to Mandel. However, when Mandel announced McClanahan as the winner, she forgot about her revenge against the actor. Overcome with emotion, McClanahan gave a memorable speech thanking her castmates and director Terry Hughes, the group's fifth member.
Rue McClanahan won an Emmy for this 'The Golden Girls' episode
McClanahan's Emmy win came courtesy of the season two premiere episode "End of the Curse." The story kicks off with a panicked Blanche believing she's pregnant after a positive home test. Later a doctor's visit shows Blanche isn't pregnant but going through menopause.
The news causes Blanche to become depressed, to the point where she doesn't want to get out of bed. After coaxing from her friends, Blanche sees a therapist. During the session, Blanche confesses her fears of growing old and losing her looks.
'The Golden Girls' is the only show that earned Emmy nominations
Before The Golden Girls, McClanahan starred on several others shows, including Mama's Family and Maude. Although McClanahan gave memorable performances on those sitcoms, The Golden Girls would earn her fame and award recognition.
During The Golden Girls' seven-season run, McClanahan received four Emmy nominations. Although she never added another trophy to her shelf, her 1987 win was a special moment in the actor's career. Fans can watch McClanahan's award-winning episode and lots of others, thanks to The Golden Girls reruns.