Did 'The Golden Girls' Use a Laugh Track?
If you're a fan of the classic comedy The Golden Girls, you might wonder if Bea Arthur, Betty White, Rue McClanahan, and Estelle Getty had a live audience laughing along or if the show relied on a canned laugh. The cast's perfectly delivered banter consistently drew such a hearty reaction that at times it was hard to tell.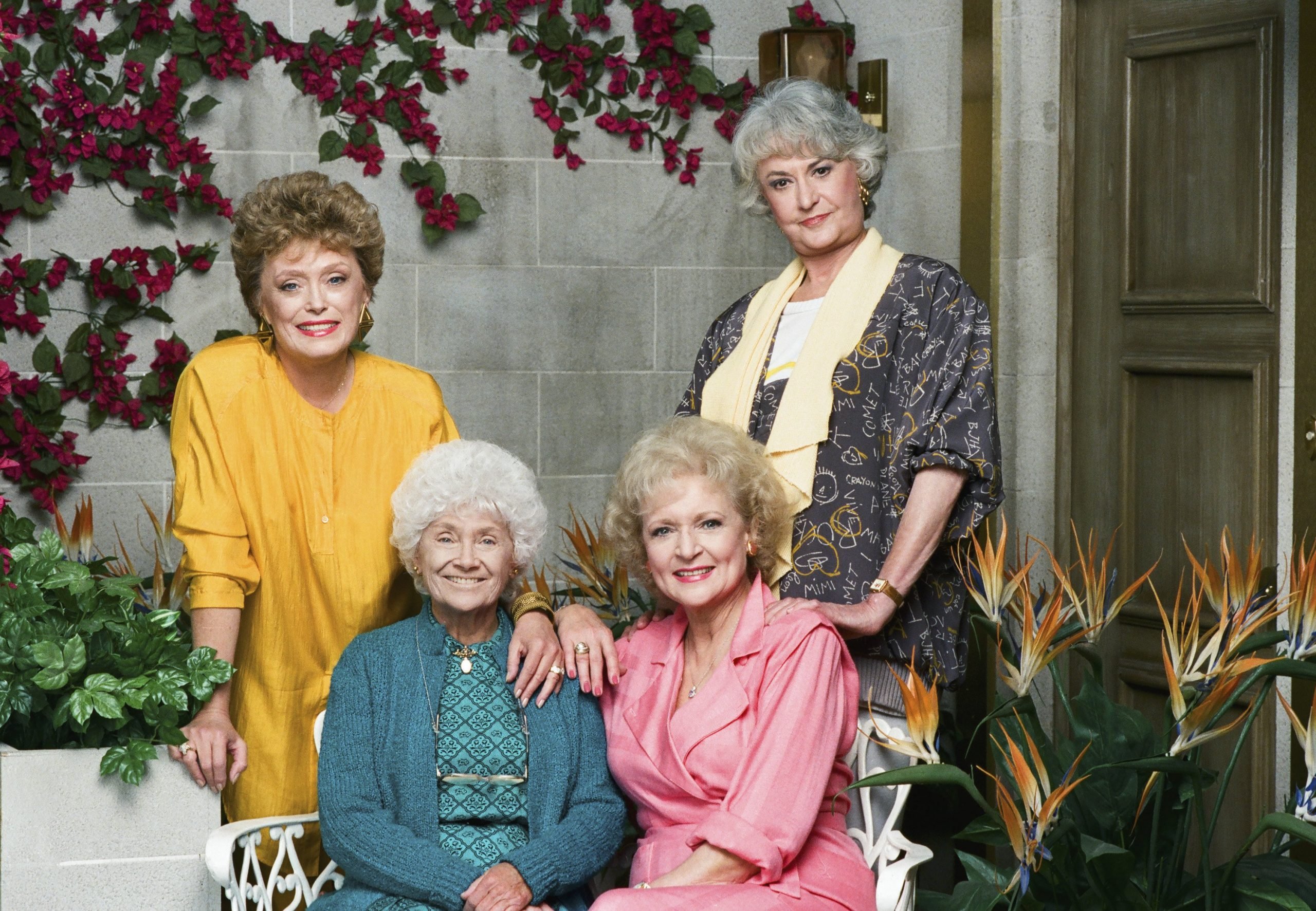 The comedy premiered almost 4 decades ago
The Golden Girls recently marked 35 years since the comedy about friendship, starting over in life, and cheesecake debuted on NBC. In its nearly four decades, the program has gained generations of new fans who've fallen in love with Dorothy, Blanche, Sophia, and Rose. White, who flawlessly portrayed the innocent Rose on the series, commented on the show's increasingly younger and younger fan base.
"The little kids love it," White told the Television Academy Foundation. "I think there's something about the relationship between Dorothy and her mother. That here's big Dorothy and here's little mother, and little mother is running Dorothy and I think the kids get a big kick out of that. It's like telling your mother off. I think that's funny."
'The Golden Girls' was filmed in front of a live studio audience
McClanahan who played Blanche on the sitcom told TAF that performing The Golden Girls in front of an audience was "the best way to go. You need the feedback. I need the feedback."
The actor also spoke frankly with TV Guide in the early 2000s about co-star Bea Arthur's obvious dislike for Betty White and in doing so, remarked on the show's studio audience.
"[Bea and Betty] approached life very differently," McClanahan noted. "Bea came from a New York stage point of view. She always had what we call the fourth wall. And Betty came from a television point of view. She would flirt with the audience, and pull her skirt up and say, 'Hi sailor.' But Bea never acknowledged the audience."
The comedy taped each episode twice
As Jim Colucci reported in his book Golden Girls Forever: An Unauthorized Look Behind the Lanai, the show filmed its episodes twice per the preferred procedure of its producers Susan Harris, Paul Junger Witt, and Tony Thomas.
"The Witt/Thomas/Harris sitcom methodology, developed over the decade-long span of shows like Fay, Soap, and Benson, called for two tapings of any given episode, in front of two separate live audiences," Colucci wrote. "The first show, referred to as the 'dress show,' was used to work out any kinks; if something fell flat, it could be rewritten during dinner, where the cast could be given new lines to perform at the 'air show' later that evening. As such, The Golden Girls pilot was actually taped twice, in front of two different audiences. And both audiences went wild for it."