'The Good Doctor': Who Plays Audrey Lim?
Who plays The Good Doctor's Audrey Lim? Here's what Showbiz Cheat Sheet knows about actor Christina Chang.
Dr. Audrey Lim on 'The Good Doctor'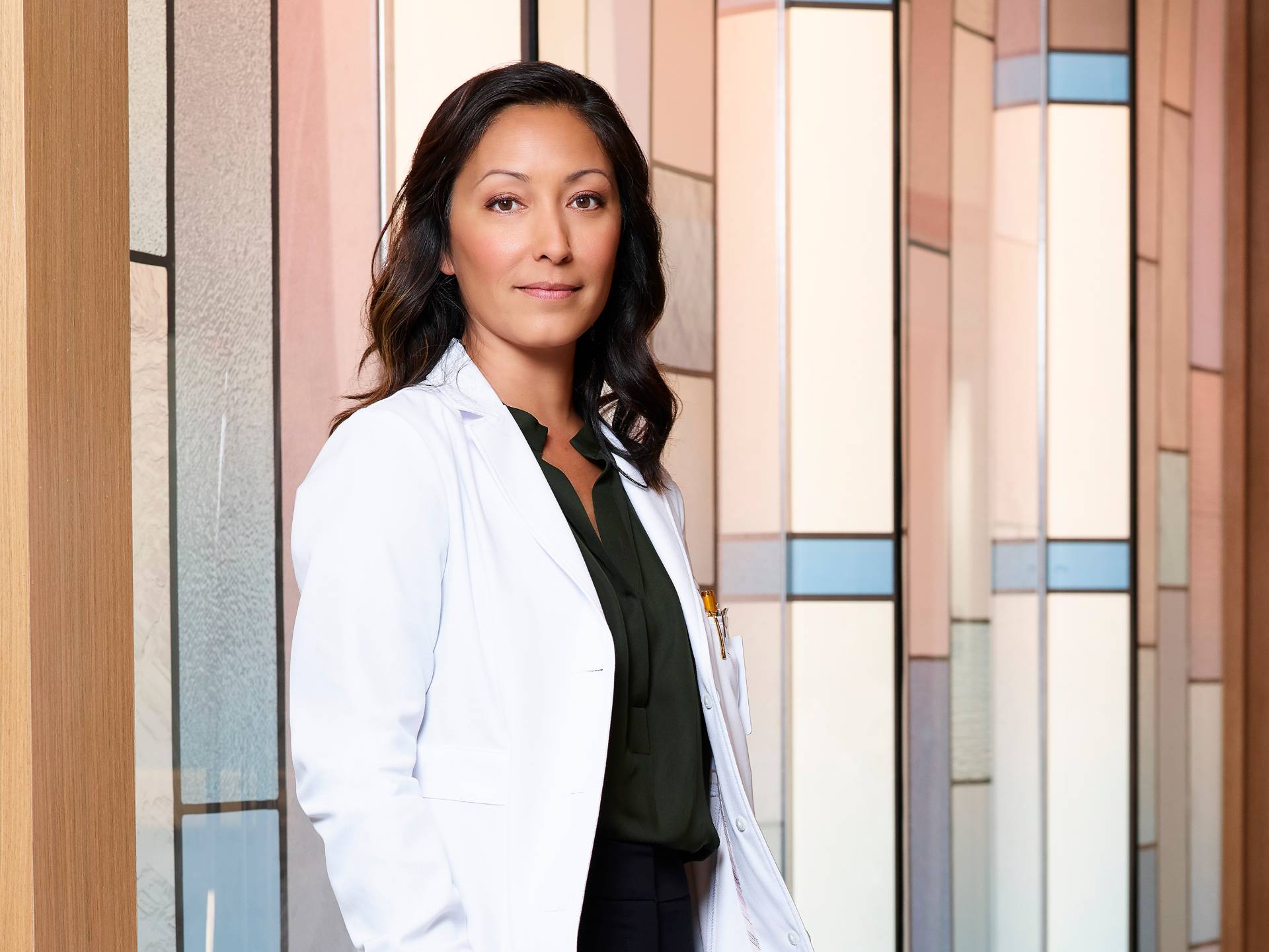 Audrey Lim is San Jose St. Bonaventure Hospital's chief of surgery. She replaced Dr. Jackson Han. Although Audrey is known for being The Good Doctor's chief surgeon, she's also known for dating Dr. Neil Melendez (Nicholas Gonzalez). Fans of the show were rooting for her and Melendez, coming up with the couple name "Limlendez." Unfortunately, they broke up and Limlendez was no more. What's even more unfortunate is Melendez died during the season 3 finale, so there's no chance of them ever getting back together (at least in this life).
While Melendez is on his death bed, he expresses regret about the way he and Lim broke up. At one point he says he could have spent a lifetime drinking whiskey with her. "What did we do?" asks Audrey. It was too late for that, but it was heartwarming to see them on good terms.
Christina Chang's movies and TV shows
Christina Chang made her television acting debut in the daytime drama As the World Turns. She played the character Gabrielle for one episode in 1997. The following year, Chang made her film debut in a movie titled Brother Tied. In 1999 she appeared in another movie titled Random Hearts.
In 2003, Chang joined the cast of Dragnet. She played the character ADA Sandy Chang until the show ended in 2004. From 2005 to 2007 she appeared in the series Close to Home. Her other appearances include roles in Rizzoli & Isles, Nashville, CSI: Miami, and 24.
Christina Chang's highest-grossing films
As of this writing, Chang's highest-grossing film is Live Free or Die Hard (2007), with more than $382 million in worldwide box office earnings. This includes $134.5 million at the domestic box office and $247.7 million internationally. Her other film, 28 Days, didn't earn as much, bringing in $62 million in worldwide box office earnings.
Christina Chang on the benefits of playing Audrey Lim on 'The Good Doctor'
Chang tells MEA Worldwide she has experienced personal growth from playing Audrey Lim on The Good Doctor. The actor says playing Audrey has shown her how to become more vulnerable. She describes her time on the show as "a fun ride." Here's what Chang had to say about the experience:
Audrey has grown remarkably in these three years! From a fearless trauma surgeon who kept her love life to one-night stands to being a woman who opened herself to love and then becoming the chief surgeon, it is an incredible growth curve. It's been such a fun ride for me to play Audrey, and yes, I too have grown alongside her. As I became comfortable in her skin, it was easier for me to access her different levels of vulnerability.
Read more: 'The Good Doctor': Before Lea Declared Her Love for Shaun, She Was Engaged to Some Guy in a Forevermark Commercial
Follow Sheiresa @SheiresaNgo