'The Good Doctor': Who Plays Dr. Glassman?
Who plays The Good Doctor's Aaron Glassman? Here's what Showbiz Cheat Sheet knows about Richard Schiff.
Dr. Aaron Glassman on 'The Good Doctor'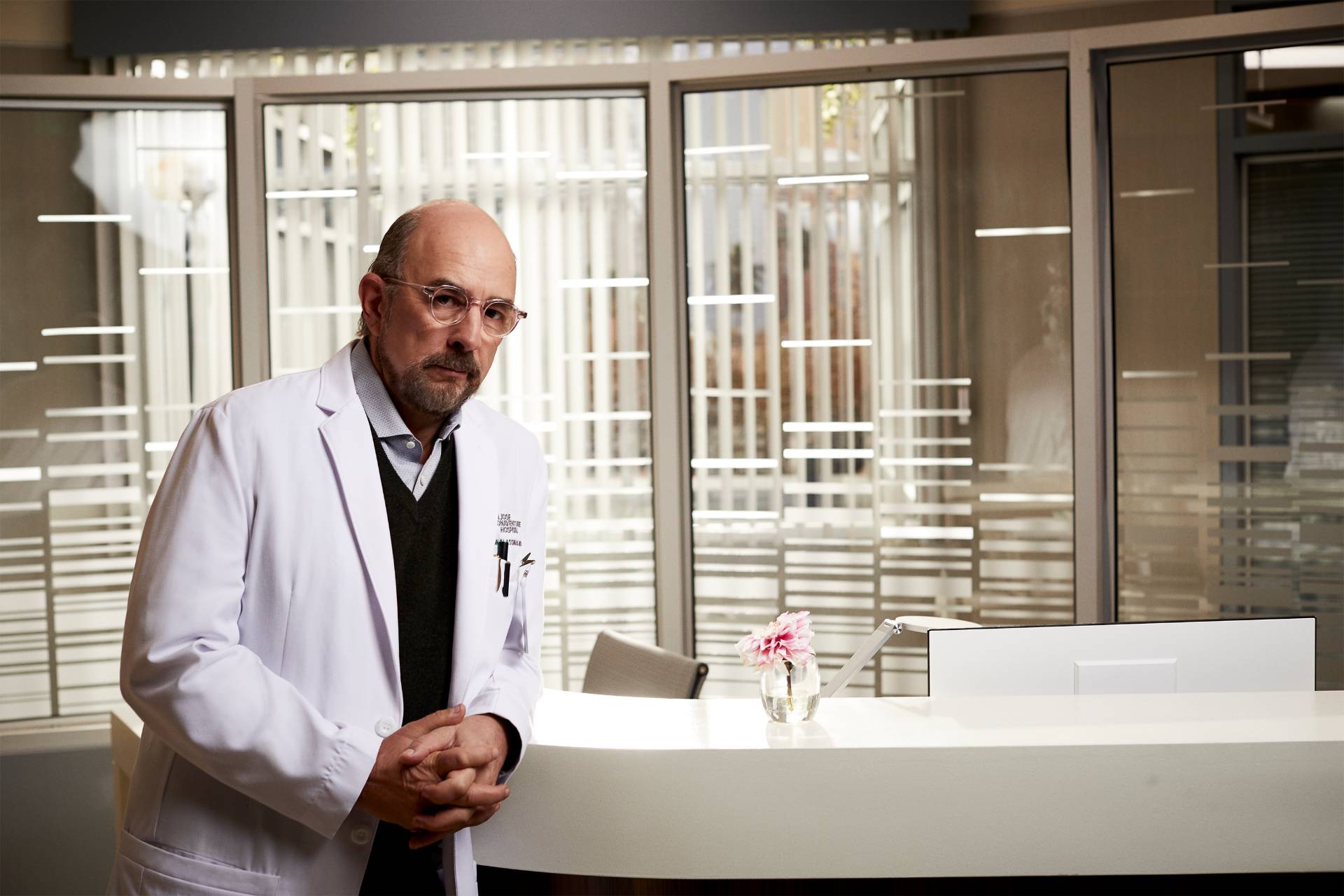 Dr. Aaron Glassman is not only a colleague of Dr. Shaun Murphy but also a mentor and friend. He first met Shaun when he was a teenager. He and his brother, Steve, came to Glassman for help after Shaun's father killed his pet rabbit. Glassman later watched over Shaun after Steve died in an accident.
Throughout Shaun's life, Glassman provides emotional support and professional guidance. The two have grown close over the years, something Shaun never had with his late father, Ethan.
Richard Schiff's movies and TV shows
Richard Schiff founded the Manhattan Repertory Theater in 1982 and became its first artistic director. He made his feature film debut in the 1988 movie Medium Straight, in which he played the character Pat Harding. In 1996, Schiff joined the cast of the TV series Relativity. He played Barry Roth from 1996 to 1997. He then joined the cast of The West Wing, in which he played Toby Ziegler from 1999 to 2006.
Schiff's other acting roles include appearances in Ballers, The Affair, Rogue, and Murder in the First. Schiff has been playing Dr. Aaron Glassman on The Good Doctor since the show first aired in 2017. Schiff tells the Times Telegram he enjoys how Glassman's story arc has played out so far. He is moved by the story of Glassman's cancer battle and his return to work.
"It's always interesting when mentor becomes mentee or guardian becomes the one you have to take care of," says Schiff. "Parents, when they get older, become the children in a relationship. That's fascinating to explore. And it was challenging to be this fairly successful and strong man who felt lost and helpless."
Richard Schiff's highest-grossing films
As of this writing, Schiff's highest-grossing film is Man of Steel, with $667.9 million in worldwide box office earnings. This includes $291 million at the domestic box office and more than $376 million internationally. His other high-grossing films include Deep Impact, with more than $349 million in worldwide box office earnings; The Bodyguard, with $410.9 million in worldwide box office earnings; and The Lost World: Jurassic Park, with $618.6 million in worldwide box office earnings.
Work outside of acting
Schiff's entertainment career extends beyond acting. He is also a producer and director. He made his directorial debut with a 2004 episode of The West Wing titled "Talking Points." The following year, he directed an episode in the series titled "A Good Day." Schiff also directed a 2009 episode of In Treatment titled "Gina: Week Six."
Schiff made his debut as a producer with a 2012 episode of the series Chasing the Hill titled "Awesomeness is a Warm Gun." He directed three more episodes of the series after that.
What's next for Richard Schiff
Schiff has two upcoming projects. He is expected to appear in the TV movie Psych 2: Lassie Come Home and the short film American Morning.
Read more: 'The Good Doctor': Who Plays Dr. Marcus Andrews?
Follow Sheiresa @SheiresaNgo