'The Good Doctor': The Hospital Is in Trouble After a Cyber Attack
The Good Doctor Season 4, Episode 10 is sure to have you on the edge of your seat. This week, Lea is put in a tough position when she must help the hospital figure out how to stop a cyber attack. Here are the details of what happens this week on The Good Doctor. Lea …
The Good Doctor Season 4, Episode 10 is sure to have you on the edge of your seat. This week, Lea is put in a tough position when she must help the hospital figure out how to stop a cyber attack. Here are the details of what happens this week on The Good Doctor.
Lea is front and center on this week's 'The Good Doctor'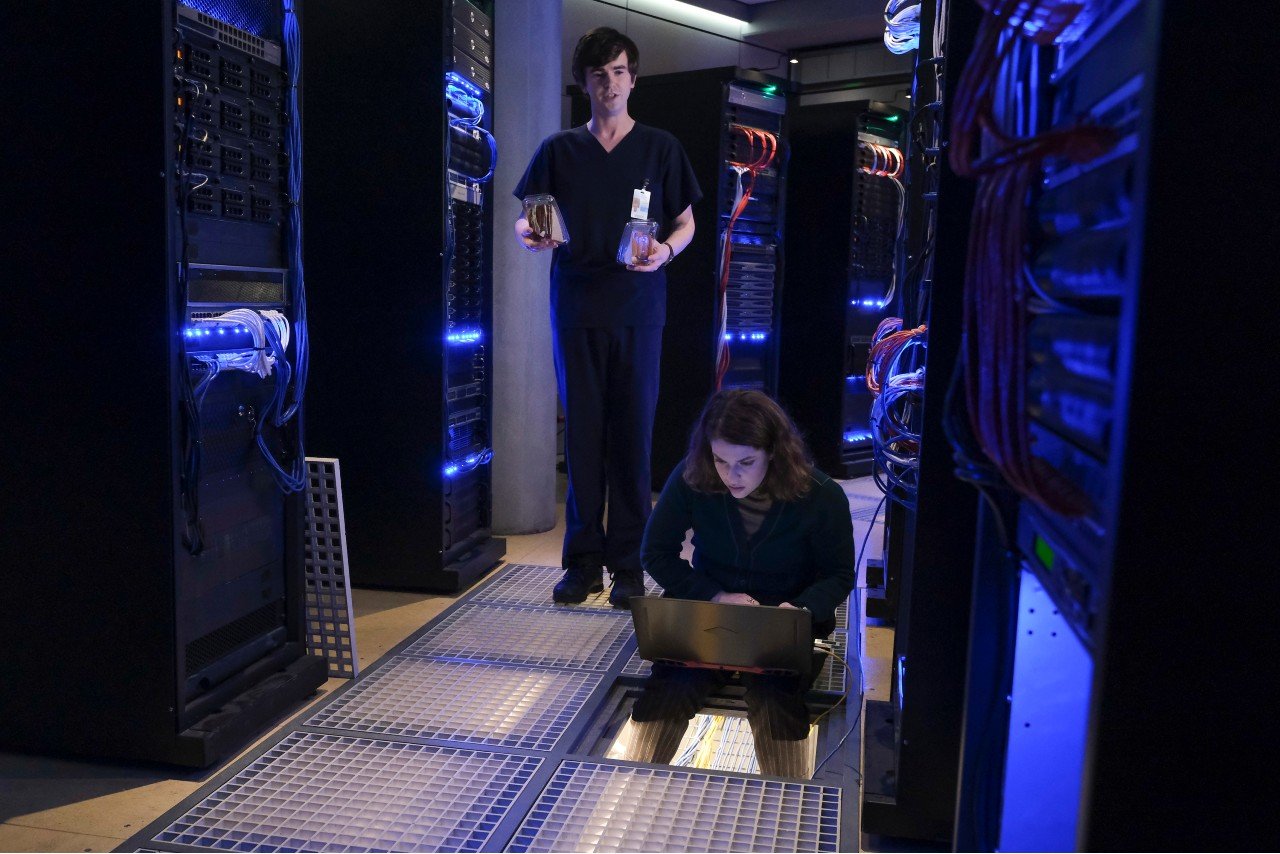 After hackers get into the hospital's network, it's up to Lea to find a quick solution. And by quick, we mean 24 hours. Early in The Good Doctor Season 4, Episode 10 (titled "Decrypt"), we hear Claire ask, "What's going on?"
Much to Claire's dismay, she learns from one of the nurses that the computers are down. Making matters worse, the hackers are demanding $2 million from the hospital in exchange for reversing the hack.
Lea, head of the hospital's IT department, lays out how dire the situation is. She tells Glassman that if the hospital doesn't pay up, the hackers will delete their data. He looks worried, and rightly so.
Lea must act fast because patients' lives are hanging in the balance. "If I'm wrong, these attacks could kill someone," she tells Shaun. Lea is in a unique situation in that instead of the doctors saving lives, she's the one in a position to save lives by resolving the hacking issue.  
Shaun provides Lea with moral support
During one scene, Shaun sits with Lea and tries to show support. She tells him about her worries and he responds by saying, "Something could go wrong, but you always know how to fix things." This might be the confidence booster Lea needs to power through and quickly figure out what the problem is.
It's interesting how Lea is the problem solver in this episode. Shaun is usually the one with all the answers, but this time Lea is the person everyone is looking to for help. We're confident Lea will rise to the occasion.
What happened the week before on 'The Good Doctor'
In The Good Doctor Season 4, Episode 9 (titled "Irresponsible Salad Practices"), Shaun develops a crush on a colleague. He feels guilty about his crush and worries that it means he doesn't want to be with Lea anymore.
Shaun decides to talk to Park and Allen about his dilemma. When he tells them he wants to let Lea know about his feelings for someone else, they advise him against it.
Shaun goes against their advice and proceeds to tell Lea about the feelings he has been having. She lets him know it's OK and confesses she has a crush on a colleague, too. Lea reveals she has been crushing on a guy who works in physical therapy.
Lea figures out a way to help Shaun get over his crush. She follows the woman around the salad bar to see what she eats and how she behaves. She gives Shaun a list of some things she does that might be off-putting to him. However, it doesn't seem to work. Lea and Shaun later discover his crush likes to eat pickles, a food Shaun hates. This is enough to change his mind and help him focus on Lea.
The Good Doctor airs Mondays on ABC at 10:00 p.m. Eastern Time.
Follow Sheiresa Ngo on Twitter.