'The Good Doctor': Shaun and Lea's Relationship Won't Survive the Pandemic
The Good Doctor Season 3 ends with Lea (Paige Spara) declaring her love for Shaun (Freddie Highmore). She tells him she was a "stupid idiot" for not realizing she's in love with him. Lea ends her speech by saying, "You make me more."
Fast forward a few months later, and we see Shaun and Lea at the beginning of their new relationship. Things seem to be going well until the COVID-19 pandemic strikes. Now, Lea and Shaun can no longer see each other face-to-face. They must rely on video calls to spend time with each other.
Our verdict: Shaun and Lea won't make it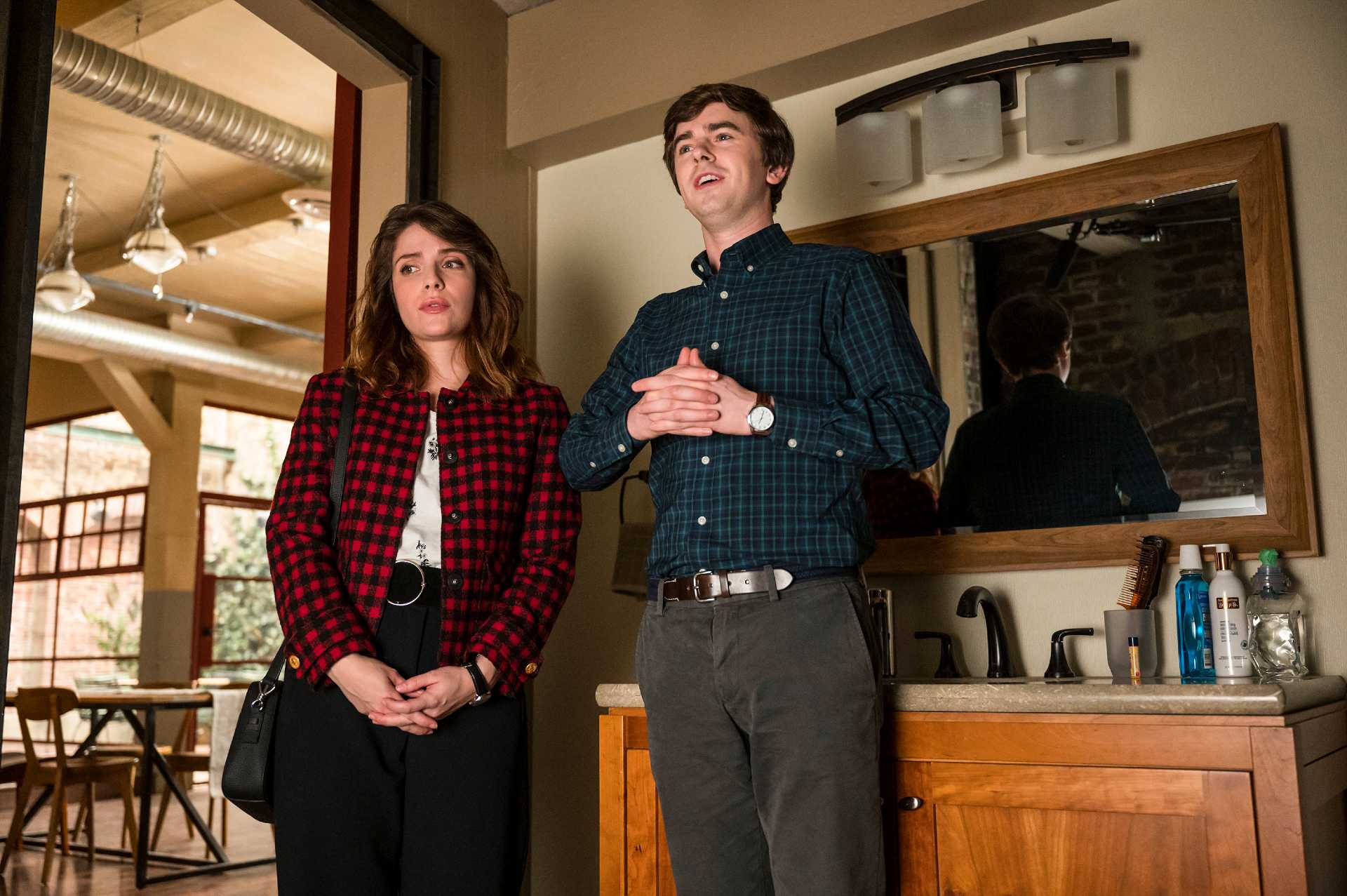 The pandemic is putting a lot of strain on Shaun and Lea. Shaun is frustrated about not being able to spend time with Lea and be intimate. It's implied Lea has concerns about Shaun's difficulty adjusting (her facial expression during their call says it all). The relationship strain can be seen when Shaun and Lea are attempting to have a sexy video call.
As Lea is trying to explain what to do, Shaun protests, saying he wouldn't be able to concentrate if she's talking. He then gets upset, saying he would rather physically be with Lea than pretend to be intimate with her.
The physical distance is taking a toll on the relationship, and we don't think they'll survive after the national health crisis improves. There are just too many opportunities for misunderstandings. Lea will really have to be patient with Shaun if this is going to last past a few weeks.
Couples on 'The Good Doctor' are clashing
Shaun and Lea aren't the only couple having trouble. Dr. Glassman (Richard Schiff) is also having problems. He and his wife, Debbie, haven't been getting along ever since the lockdown. His wife wants to take advantage of the stay-at-home orders and enjoy time as a couple. However, Glassman wants to enjoy time alone and get some work done.
Debbie doesn't seem to understand Glassman's need for space, so she continues to push. However, she gets to a point where she's had enough, so she moves out of their bedroom and into a spare room. She feels rejected and hurt.
Dr. Andrews (Hill Harper) is also having problems. It doesn't seem like he's clashing with his wife, but things have changed now that he's living in the garage. Andrews is afraid he will bring COVID-19 into the home, so he's keeping his distance. In one heartbreaking scene, we see him eating dinner alone, right after reading a note from his wife, saying she hopes he had a good day.
It was nice knowing you, Shaun and Lea
Shaun and Lea are in the honeymoon phase, so things will likely be OK for a short time, then start to go downhill fast. We're already starting to see Shaun buckle under the pressure, and we don't know how long it will take before Lea runs out of patience.
We wouldn't be surprised to see them have their first big fight as a couple. If you've seen past episodes, then you know Shaun and Lea can be pretty mean when certain buttons are pushed.
If you're rooting for Shaun and Lea to stay together, we think you're going to be disappointed.
Follow Sheiresa Ngo on Twitter.