'The Good Doctor: Shaun and Lea's Big News and Park and Morgan's Decision
The Good Doctor Season 4 finale brought about a lot of change for the doctors at San Jose St. Bonaventure Hospital. Shaun (Freddie Highmore) and Lea (Paige Spara) announced big news, Park and Morgan finally made a decision about their relationship, and one of the doctors says goodbye. Here's what happened last time on The Good Doctor.
[Spoiler alert: This article contains spoilers for The Good Doctor Season 4 finale.]
Park and Morgan decide what to do about their relationship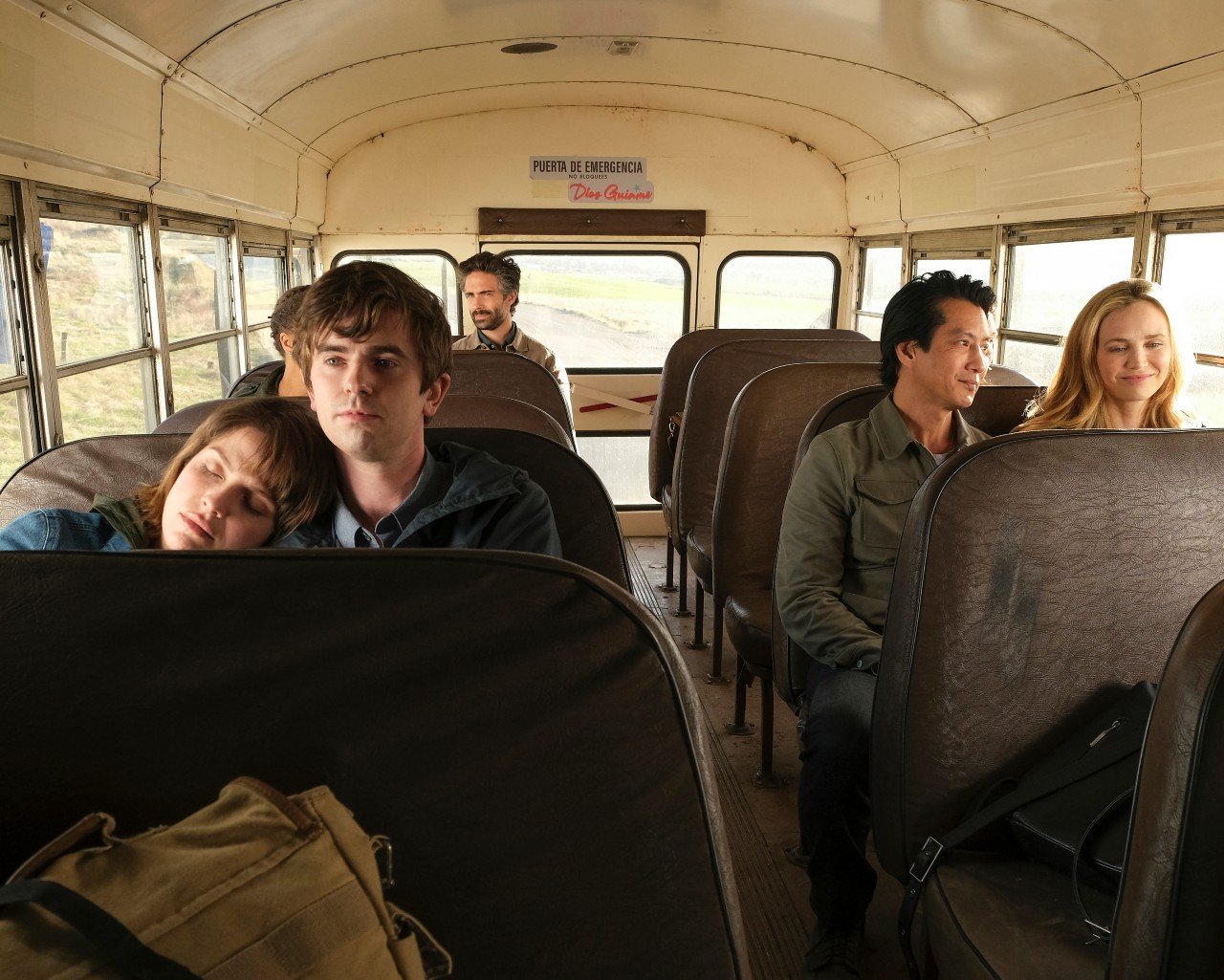 During The Good Doctor Season 4 Episode 20 (titled "Vamos"), Morgan (Fiona Gubelmann) softened toward Park (Will Yun Lee) after he showed up for her in a big way. He supported Morgan by helping her complete a difficult (at least for her) surgery. A patient returned to the clinic after injuring himself. No one was available to do the operation, so Morgan volunteered. Unfortunately, Morgan was in a lot of pain during the procedure. Although she has been in physical therapy, her hands still give her a lot of trouble. Park stepped up to the plate and helped her out.
On the way home from their trip to help patients in Guatemala, Morgan offers Park a long-overdue apology for the way she has been acting. "I'm sorry I've been weird for a year," says Morgan. She told him she cares about him and even wished him and his girlfriend, Heather, the best. Morgan realized Park has been in her corner all along and he isn't the enemy. Park tells her he broke up with Heather the night before. She asks Park if he broke up with Heather because he thinks he loves her. Park agreed, saying he does love Morgan. In response, Morgan says she "thinks" she loves Park. It looks like these two are going to try and work on a relationship.
Be prepared for lots of drama. We think Morgan, who is afraid of commitment, will do everything she can to sabotage this.
 Shaun and Lea make a big decision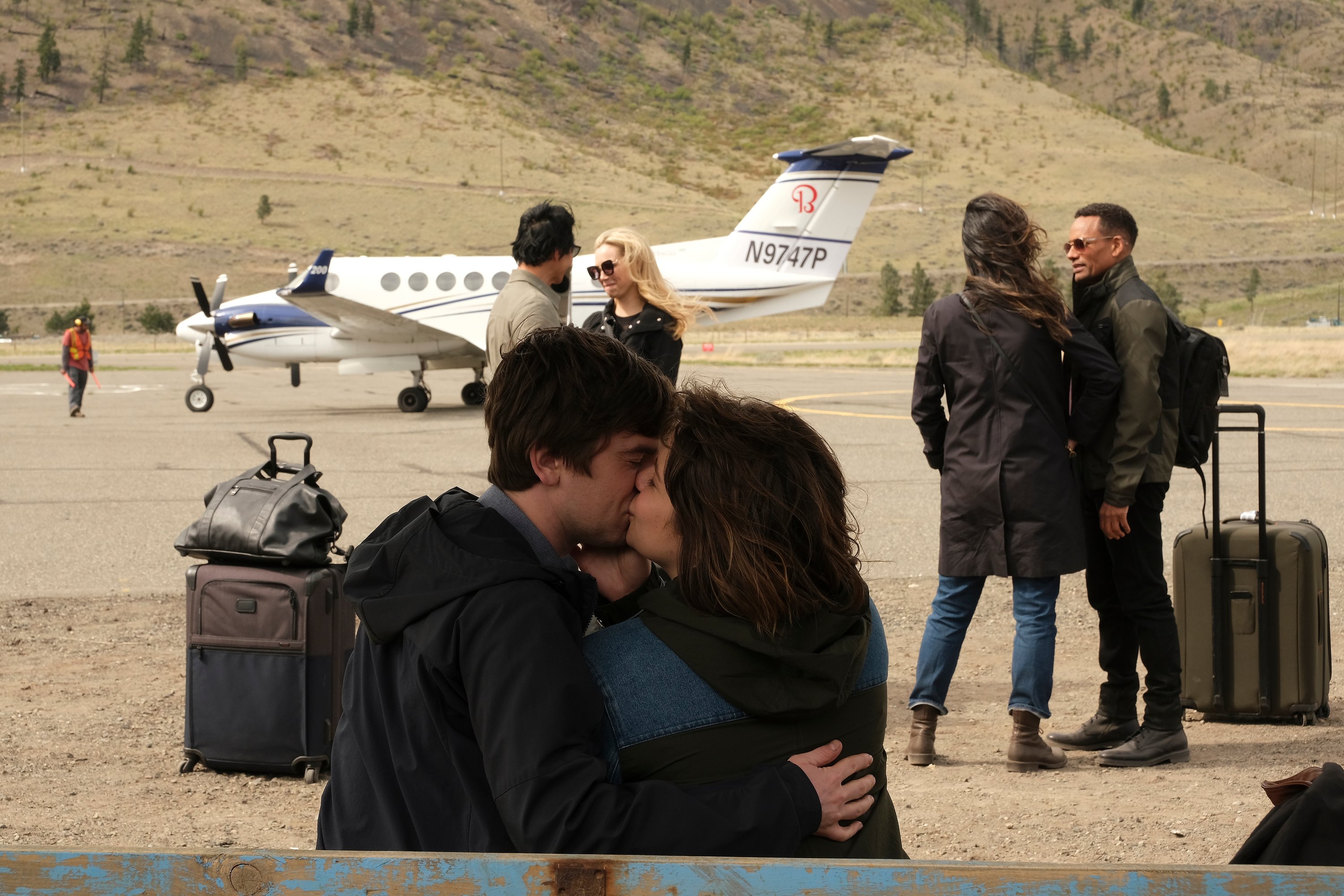 Another big decision comes from Shaun and Lea. Shaun was concerned about Lea being sad after the loss of their baby, so he made sure to support her and try to be attentive. He even helped her when she was assisting a woman with her baby, who was having trouble breathing. Lea was overwhelmed by Shaun's selflessness. After she saw how kind he was to her and others, she changed her mind about going back home to Hershey, Pennsylvania. When Shaun asked Lea if she was "done being sad" about their baby, she said she wasn't, but she knew she wouldn't be sad forever. She also said she wouldn't have gotten to that point without Shaun.
At the end of their trip, as they were sitting at the airport waiting to leave, Lea told Shaun she wanted to spend the rest of her life with him. Shaun said the same. Lea then asked Shaun to marry her. Shaun accepts her proposal.
Dr. Claire Brown says goodbye
After receiving a job offer, Claire (Antonia Thomas) decides her skills would be best used in Guatemala. She says a tear-filled goodbye to everyone and embarks on her new career journey.
Follow Sheiresa Ngo on Twitter.