'The Good Doctor': Who Plays Dr. Asher Wolke?
The Good Doctor recently welcomed a new group of surgical residents. Who is the actor who plays Dr. Asher Wolke?
Dr. Asher Wolke on 'The Good Doctor'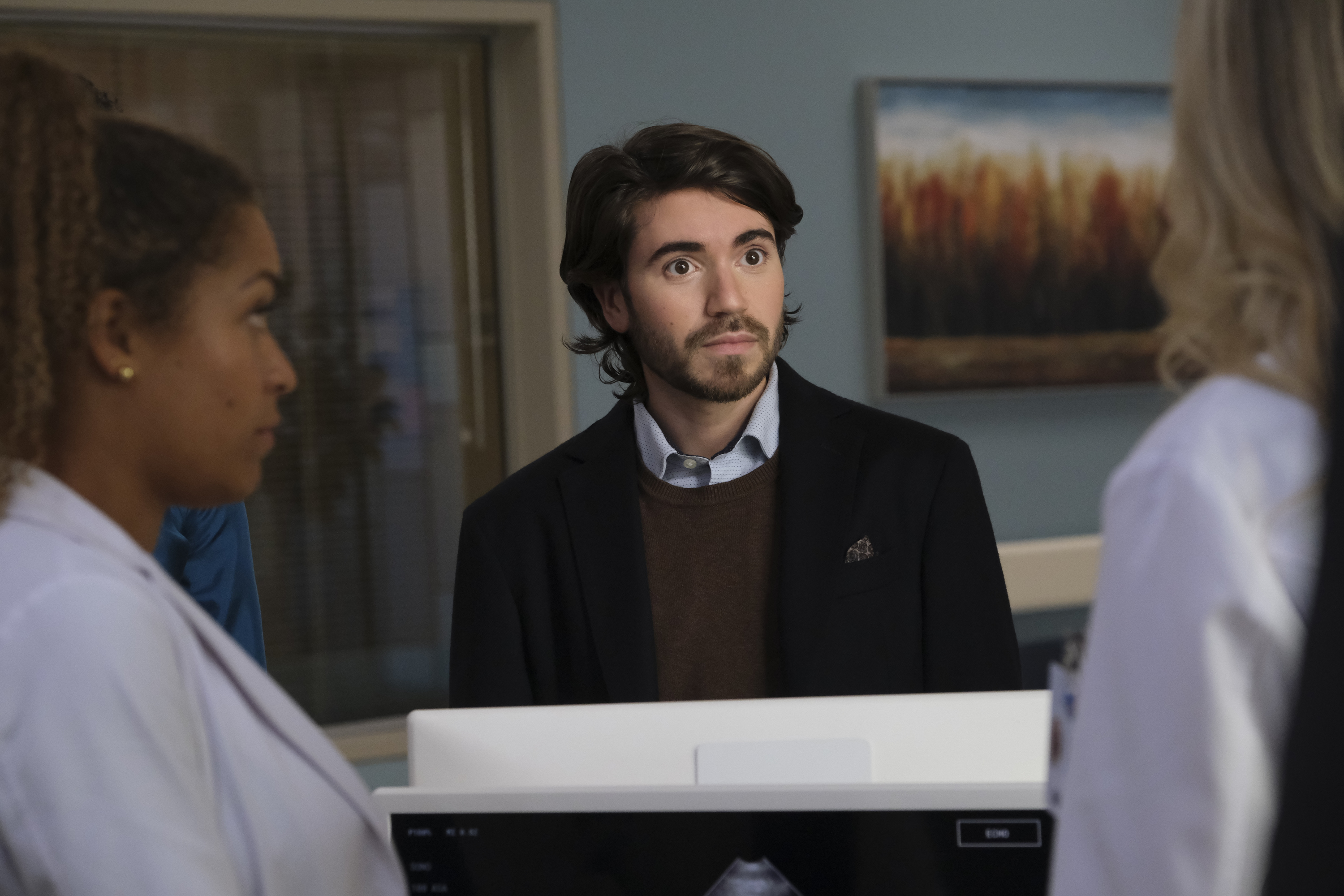 Asher is one of the new first-year surgical residents at San Jose St. Bonaventure hospital. His character is gay, and he left the Hassidic community when he was 18. He says this was around the time he decided to go to medical school.
He left the Hassidic community because he doesn't believe there is a God. "I realized if there really was a God, it had to be a cruel being that I felt nothing but contempt for," says Asher during his interview with the medical team.
Asher loses his first patient
Asher is working under Dr. Shaun Murphy (Freddie Highmore). Unfortunately, Shaun is having a difficult time managing his new team of residents. He told Glassman he doesn't know how to communicate what he needs, and he doesn't know what the residents need.
This proved to be fatal when Asher, who was unsure of an abdominal exam, asked Shaun if he wanted to check his work. Shaun, who took the advice of Lim and backed off, said he didn't want to check. This resulted in Asher missing an abdominal aortic aneurysm, which led to his patient's death.
Who plays Dr. Asher Wolke on 'The Good Doctor'?
Dr. Asher Wolke is played by actor Noah Galvin. He got his start in the entertainment industry at the age of 9 when he appeared in a community theater production of Oliver, according to Vulture.
Galvin made his television acting debut in a 2013 episode of the series Futurestates. He played the character Jackson in an episode titled "Promised Land." In 2015, Galvin played the character Josh in an episode of The Weekend Detectives titled "Proof of Concept."
In 2016, Galvin joined The Real O'Neals as a cast regular. He played the role of Kenny O'Neil until the show ended in 2017. Galvin made his film debut in the 2018 movie Assassination Nation.
Noah Galvin's decision to come out
Galvin, who is gay in real life, tells Vulture he felt it was necessary for him to come out at the same time he was filming The Real O'Neals. His character was a gay teenage boy growing up in a religious family. He felt it was important for him to be honest with his fans.
But because of the show and the character and this opportunity I'm being given, I couldn't not come out publicly, solely for the people that watch our show. Too often, gay characters on TV are being played by straight people. Some play stereotypes of gay people, some don't. But more often than not, the people playing gay on TV are either not gay, or they are gay and they're not out of the closet.

Noah Galvin, Vulture
What's going on with the rest of 'The Good Doctor' cast
Another storyline focuses on Alex and Morgan. Alex recently finalized his divorce from Mia. Morgan has suddenly taken an interest in Alex. A lot of her teasing and mean comments seem to be hiding an attraction. It looks like Alex is starting to fall for Morgan, too.
Morgan offered to let Alex live with her until he gets things sorted out in his personal life. Throughout the last couple of episodes, the tension between them has been building. It looks like there might be a romance brewing between these two.
Follow Sheiresa Ngo on Twitter.