'The Good Wife': Adding Kalinda's Ex to the Series Was a Huge Mistake, According to Producers
We all make mistakes, and the creators of the TV show The Good Wife are no exception. They're also big enough to admit it. One of the show's most popular characters was the mysterious, self-assured law firm investigator Kalinda Sharma, played by Archie Panjabi.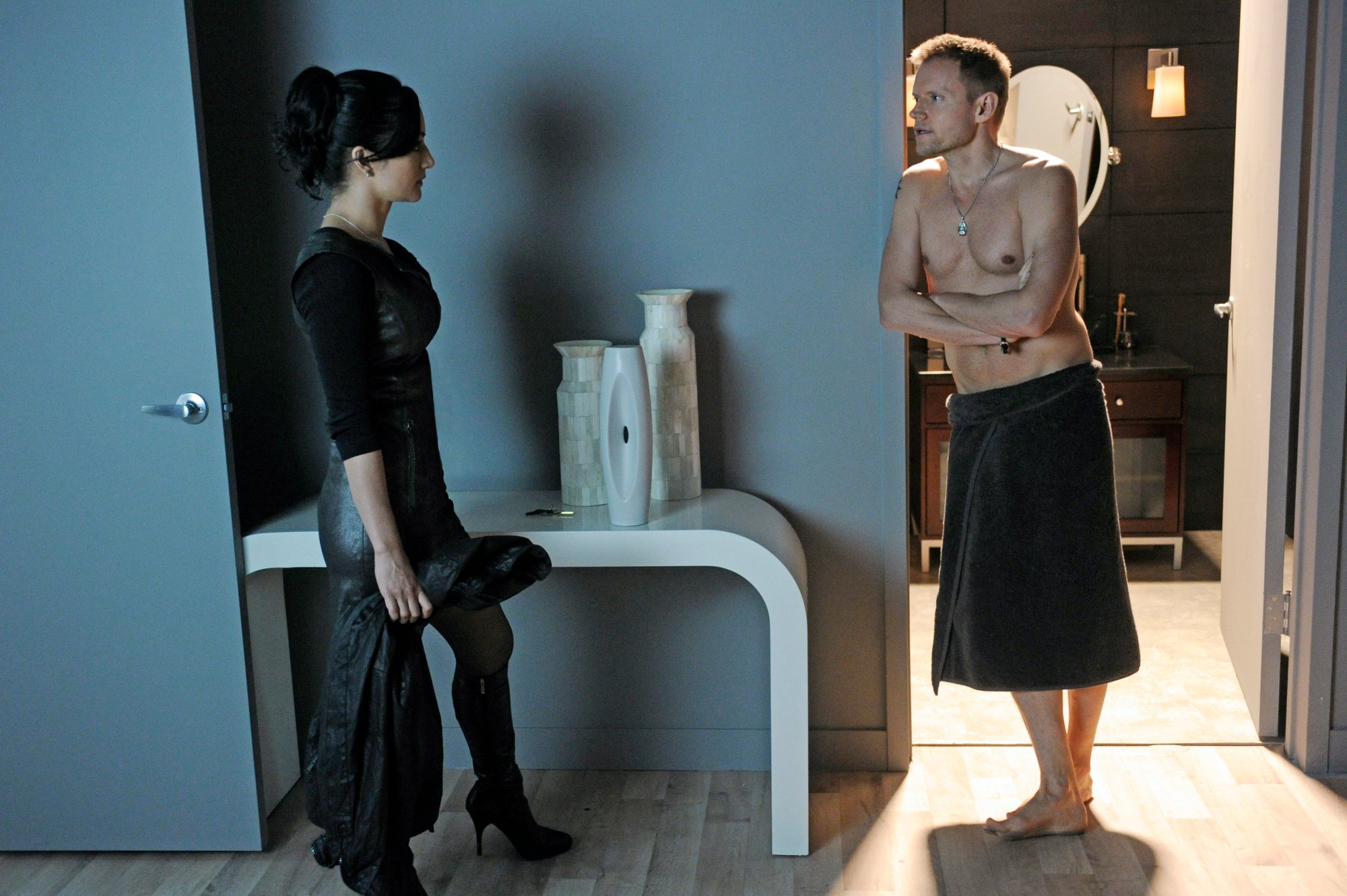 While rumors swirled about an on-set feud between Panjabi and lead actor Julianna Margulies, in season four The Good Wife's creators Michelle and Robert King developed a plotline involving Kalinda that they would later regret. The Kings have now recognized that bringing Kalinda's ex into the plot ended up causing the show's dynamics to go terribly wrong.
Kalinda started out as an empowered female character
Panjabi's character on The Good Wife started out as one of protagonist lawyer Alicia Florrick's closest friends. Fans appreciated the dynamic between the two, particularly because of the way their personalities played off each other.
While Alicia was often more traditional—the "good wife" who had always supported her politician husband before his extra-marital scandals pushed her out on her own—Kalinda seemed like a different sort of woman.
The bisexual Kalinda was particularly known for her independence, strength, and smarts. The Daily Beast reports that Panjabi fell for her character from the first time she read the pilot's script, which described Kalinda as "an East Indian stunner, Bollywood Erin Brockovich, no-nonsense, independent, a cool temperament, nonchalantly bisexual."
The boots and leather that she was almost always seen wearing on the show came to symbolize these aspects of her character, as did her hair, which was nearly always tied back. As Panjabi told The Guardian about Kalinda's tightly controlled hair in 2014:
"It's symbolic – reflective of her personality. We haven't really changed it over the years, and I think until we learn more about her, it's appropriate because she holds her cards [so tightly to her chest]."
Producers: The Good Wife jumped the shark when Kalinda's ex appeared
Viewers in fact knew little about Kalinda's past for the show's first few seasons. According to many, this mysteriousness was actually part of her appeal. But that all changed for the worse at the outset of season four, when Kalinda's abusive ex, Nick (played by Marc Warren), appeared on the scene. And now the producers are admitting it.
"You don't give James Bond a girlfriend," The Things reports that Robert King has commented in response to audience complaints about the storyline. "Some characters you actually don't want to see that much backstory. We're adjusting. No matter where we went, this was not a place where the audience wanted to go."
Audiences reacted poorly to Kalinda and Nick's onscreen relationship in part because it ruined much of the mystery surrounding Panjabi's character. EW's Ken Tucker astutely noted that:
"A problem all successful TV shows have when a characters 'pops,' becomes someone the audience wants to see more of, is in calibrating just how much more the audience needs to see."
Many people felt that creators had badly misjudged this in showing so much of Nick's abusive relationship with Kalinda. The twisted relationship between the two also raised the hackles of The Daily Beast's Maria Elena Fernandez, who commented:
"The woman we have known is a tough, resilient person who changed as a result of whatever trouble she had in her past. It's been fun to see how different she is from Alicia and just about everyone. Because of that, it's not believable in the least to me that, after all this time, he would still have a hold on her."
The failed storyline hasn't held Panjabi back
Despite this failed plotline and rumors surrounding her feud with Margulies, Panjabi seemingly has no regrets about her time on The Good Wife. Of her role as Kalinda, she's told the New York Times, "I couldn't have asked for a better role to break into American TV. People loved that character, and I got a lot of love in return."
Parts have continued to open up for Panjabi since her time on The Good Wife, largely thanks to the critical acclaim she received for her role on the show. She won a Primetime Emmy in 2010 for her role on The Good Wife.
Most recently she has appeared as the protagonist in the series Departure, as well as in the miniseries I Know This Much Is True. Just as it seemed nothing could stop Kalinda, Panjabi continues to be a force to be reckoned with in the world of Hollywood.