'The Good Wife' Cast Net Worth and Who Made the Most From the Show
The Good Wife is an American television show created by Robert King and his wife, Michelle. The show skillfully mixes legal drama, family drama, and political intrigue and features a seasoned cast, making up one of the best legal dramas ever.  The Good Wife aired on CBS for seven seasons between September 22, 2009, and …
The Good Wife is an American television show created by Robert King and his wife, Michelle. The show skillfully mixes legal drama, family drama, and political intrigue and features a seasoned cast, making up one of the best legal dramas ever.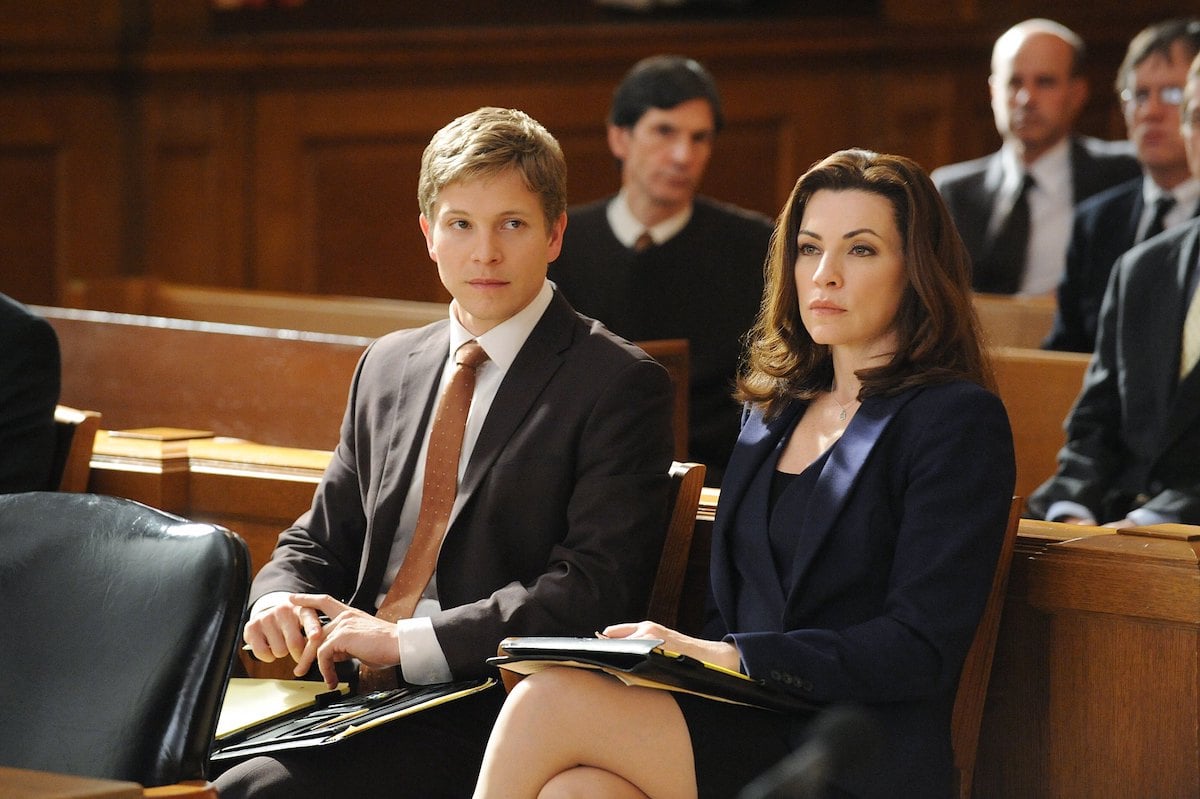 The Good Wife aired on CBS for seven seasons between September 22, 2009, and May 8, 2016, and racked in huge revenues. Here is a look at The Good Wife's main characters' net worth and roles in the show.
The salaries and net worth of 'The Good Wife' cast members
American actor and producer Julianna Margulies featured in The Good Wife as Alicia Ferrick, the lead actor. The actor is worth about $24 million according to Celebrity Net Worth and earned a salary of $175,000 per episode.
Actor Matt Czuchry played Cary Agos and has a net worth of $3 million according to Celebrity Net Worth and ties with British actor Archie Panjabi, who also has a net worth of $3 million.
Graham Phillips who plays Zachary "Zach" Florrick, has a reported net worth of $2 million which is less than his on-screen sister Grace Florrick (Makenzie Vega) who is worth $6 million, according to Celebrity Net Worth.
Meanwhile, Christine Baranski, who gained fame from her role in television shows Cybill, The Good Wife, and The Good Fight has a net worth of $14 million.
On the other hand, Scottish actor Alan Cumming, who played Peter Florrick's campaign strategist and crisis manager, is worth $5 million. The actor's net worth stemmed from his role in a number of films where he featured as a guest star, co-star, or star including Instinct, Bernard and the Genie, Circle of Friends, Goldeneye, and Emma. Similarly, Zach Grenier who plays David Lee in the show has a net worth of $5 million. 
Margulies reportedly had a falling out with Panjabi
It has been a while since The Good Wife wrapped up but the drama in it ensues, as the rumored fallout between the cast has remained a hot topic with the two actors being bombarded with questions relating to their relationship.
The show featured a rumored falling out between Margulies and Panjabi which was enforced by a lack of scene times where they were together. The actors were close friends in the first and second seasons, spending time together on both personal and professional commitments. 
The actors talked over the phone on a few instances but did not appear face to face in most of the later seasons. Celebrity reports that to highlight the fall-out, the actors acted in the season six finale on CGI.
The actors haven't spoken much about their rumored feud, with Margulies denying the feud. When asked about the situation, Panjabi evaded confirming or denying the feud by saying, "Let's put it this way. We are living in a world where everybody wants to know everything. I completely understand why everyone asks about it."
Pay dispute prevented Margulies from appearing in 'The Good Fight'
Margulies was invited as a guest star for The Good Wife's spinoff series, The Good Fight. However, due to pay disagreements, she did not appear for the three episodes she was supposed to appear as she was offered a guest-star rate.
Margulies told TV Line, "I'm not a guest star; I started the whole thing with The Good Wife. I wanted to be paid my worth and stand up for equal pay. If Jon Hamm came back for a Mad Men spinoff or Kiefer Sutherland wanted to do a 24 spinoff," the actor added, "they would be paid."