'The Good Wife': Kristin Chenoweth Fractured Her Skull Filming Her Guest Role
An actor's life is as busy as it comes, and unfortunately, injuries are often an expected part of the job. From broken bones to illnesses, actors are no strangers to the physical consequences that come with the job. Take George Clooney, for example, who faced such a severe spinal injury while filming Syriana that he actually considered suicide, or Harrison Ford, who sustained a mild shoulder injury on-set while filming Indiana Jones 5.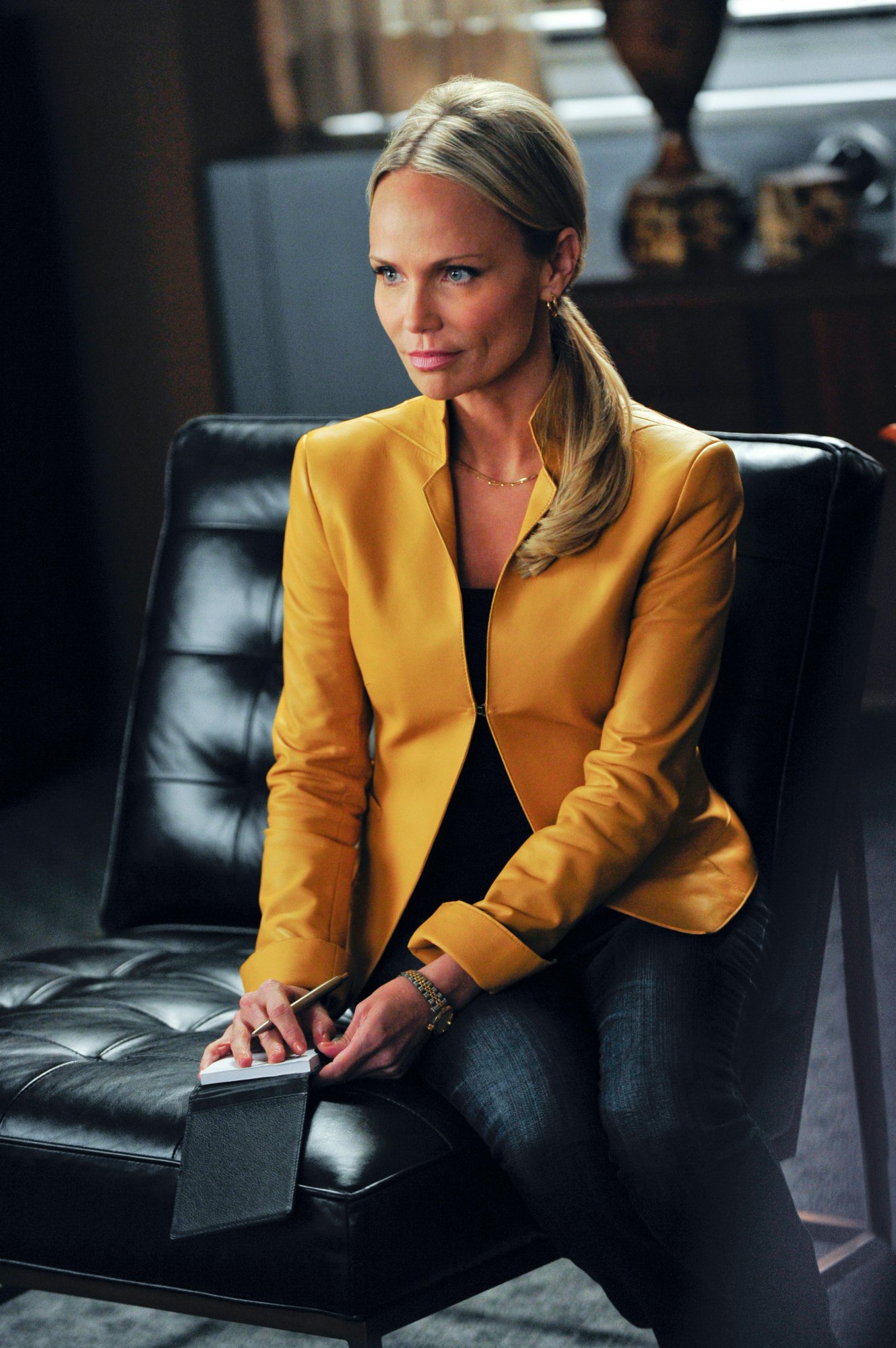 Unfortunately, incidents ranging from mild injuries to more serious complications, such as Clooney's, are not unheard of. For Tony-award winner and Emmy veteran Kristin Chenoweth, she faced an especially turbulent injury while filming on CBS' hit show, The Good Wife.
Joining The Good Wife as a political reporter
When Kristin Chenoweth joined the cast of The Good Wife as a guest-star, she played a political reporter by the name of Peggy Byrne attempting to dig up dirt on Alicia (Julianna Margulies) and Peter Florrick (Chris Noth), who, at this point in the show, had been secretly broken up. Chenoweth was supposed to rejoin the cast for future seasons, but due to her injury on-set, had to take time off to recover.
Chenoweth fractured her skull
That's right – she actually fractured her skull in 2012 while filming her guest-star appearance on The Good Wife when a lighting silk fell on her on-set, according to The Things. She faced other injuries including a cracked nose, cracked ribs, an injured neck, and torn ligaments, and had to receive extensive medical care following the injury.
"We were shooting outside on the river," she told People, "I think it was day three for me. And Josh Charles, my angel, was there. The set landed on me and kind of messed up my face, my nose and my teeth, and then threw me into a curb, so there was a skull fracture and some rib pain."
Healing and continuing her career
In 2012, Chenoweth tweeted that she was "Doin' better every day." Later, she tweeted that she missed the cast of The Good Wife as well as an update on her doctor's visits shortly after. Chenoweth has reported that she still experiences chronic pain, which began in her early years as a dancer, but has continued since the incident. 
"I care very much what my doctors have to say," Chenoweth reported in an interview with The Healthy, "and I follow [their advice] with a regimen that helps me." 
Now partnered with This is Pain, a chronic pain awareness group, Chenoweth has found an outlet to talk about her experiences with chronic pain despite the stigma surrounding the condition. Now, Chenoweth continues to make recurring and guest-star appearances on well-known shows such as Bojack Horseman, American Dad, The Muppets, and more.
Kristin Chenoweth's career and personal life
Chenoweth is no stranger to the screen – or the stage. Staring in stage roles such as Wicked and You're a Good Man, Charlie Brown, Chenoweth eventually moved to the small-screen in 2000, according to ClassicFM. Since then, she's made appearances in television shows such as The West Wing, Pushing Daisies, and even Sesame Street and Glee. 
Born on July 24th, Chenoweth is turning 53 in 2021. She has described herself as being "dedicated to her career" and is not married, though she has been engaged three different times in her life. Though she does not have any children, she claims that she would like to adopt someday.
It would not be until her career brought her into the cast of The Good Wife that she would face a serious injury on-set that would leave long-lasting repercussions on her physical health, but despite her injury nearly a decade ago, she seems to have recovered well and is now back on her feet.
RELATED: 'The Good Wife' Cast Had 24 Hours Notice to Learn Legal Dialogue