'The Great British Baking Show': Is Prue Leith as Qualified to Judge as Mary Berry?
When The Great British Baking Show first graced foodies and amateur bakers alike, Mary Berry and Paul Hollywood judged the contestants' creations side by side. Today, Prue Leith has stepped in to take over for Berry. Yet, is Leith equally qualified? Whose resume is more impressive?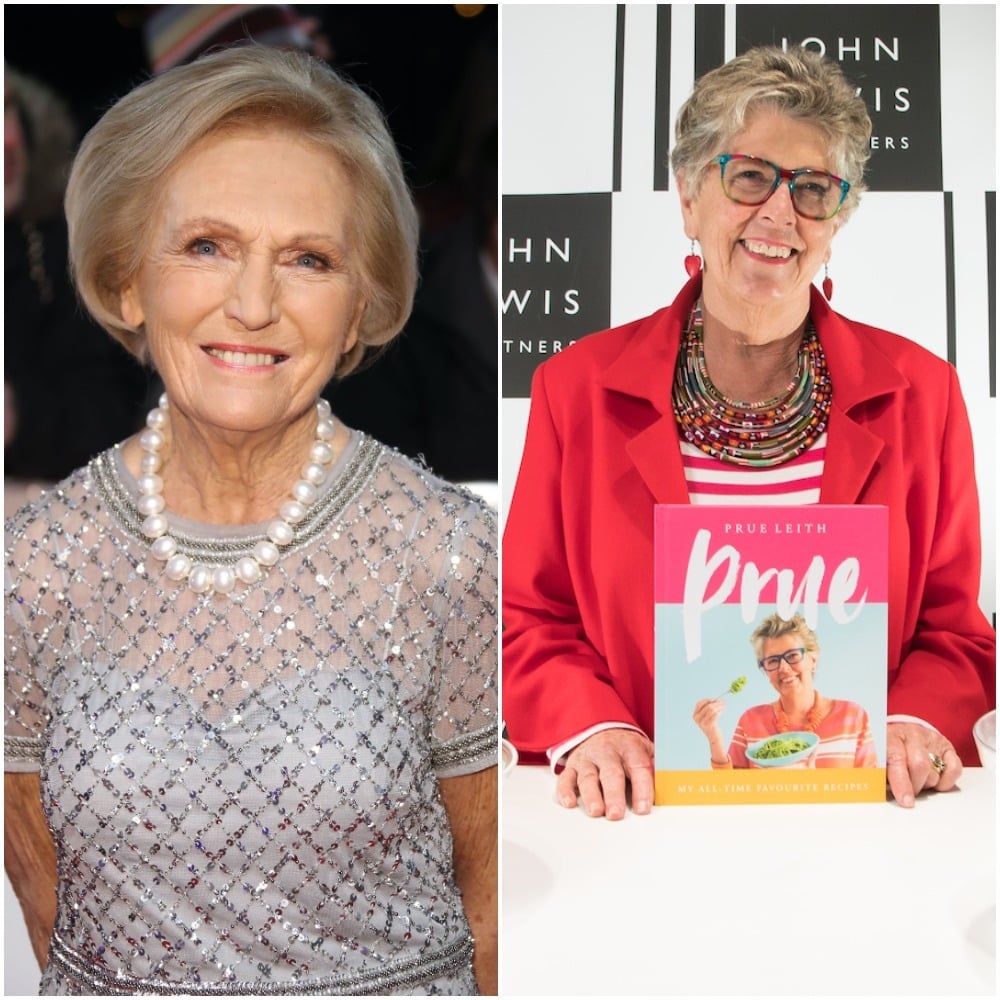 Mary Berry's career portfolio  
When watching the first few seasons of The Great British Baking Show, Mary Berry's technical prowess comes to the forefront. Though willing to try new flavors, she is a master of the classics and has a strong attention to detail, which kept the bakers on their toes. 
Mary Berry trained at The Corden Bleu in Paris and the Bath School of Home Economics. The Corden Bleu is a world-renowned network of educational institutions in the hospitality and culinary sector, specializing in French cuisine. There are currently 35 institutes in operation spanning the globe.  
RELATED: Who Is the Most Successful Winner From 'The Great British Bake Off?'
Back in the 1960s, Mary Berry became the Culinary Editor for Housewife Magazine, followed by Ideal Home Magazine, as MaryBerry.co.uk notes. Berry went on to author multiple books and appear in televised programs, coming to launch her Aga Workshops in the '90s. The workshops offered a cookery school at home, welcoming over 12,000 visitors in its time running. 
In short, Mary Berry has the education, the experience, and the ability to instruct and mold, which is essential to judge The Great British Baking Show. Is Prue Leith's academic and career experience up to par? 
All about Prue Leith's culinary training and experience 
While people may debate over who has better chemistry with Paul Hollywood, and who is a better judge, Leith's experience cannot be contested, and she is more than qualified to follow in Berry's footsteps (from an objective standpoint). 
Prue Leith is a British-South African restaurateur, chef, caterer, television broadcaster, and more. She is also a Commander of the Most Excellent Order of the British Empire, which recognizes esteemed individuals for contributions to the arts and sciences. 
RELATED: 'The Great British Baking Show': Don't Worry, All the Leftover Food Gets Eaten
Leith moved to London in 1960, where she attended The Corden Bleu Cookery School, before initiating a business in supplying high-quality business lunches. After going on to launch restaurants, she became a food columnist for multiple publications, including Daily Mail, Sunday Express, The Guardian, and Daily Mirror. 
Leith cooks, she writes about cooking, and she founds restaurants that ensure top-notch dishes. She has also spent many years of her career focusing on bolstering food education; she is committed to the discipline and qualified to judge some baked goods. While many viewers miss Mary Berry, Prue Leith is no less qualified; she simply brings a different energy to the competition show.