'The Great' Season 2: New Cast Members and Fresh Twists In Store for Hulu Series
Elle Fanning charmed viewers with her feisty portrayal of a young Catherine in The Great, Hulu's heavily fictionalized story of the 18th century Russian Empress's rise to power. Season 1 ended on an uncertain note, with Catherine's attempted coup going seriously awry and Peter (Nicholas Hoult) finally discovering that his wife has betrayed him. Ultimately, it's only Catherine's pregnancy that saves her from execution. 
So, will we ever get to see the next chapter in this "occasionally true story" of Russian court intrigue? The answer is yes. Hulu renewed The Great for a second season in July 2020. (Huzzah!) While no premiere date for new episodes has been announced, we do have a few ideas about what to expect from the upcoming season. 
Catherine is pregnant in 'The Great' Season 2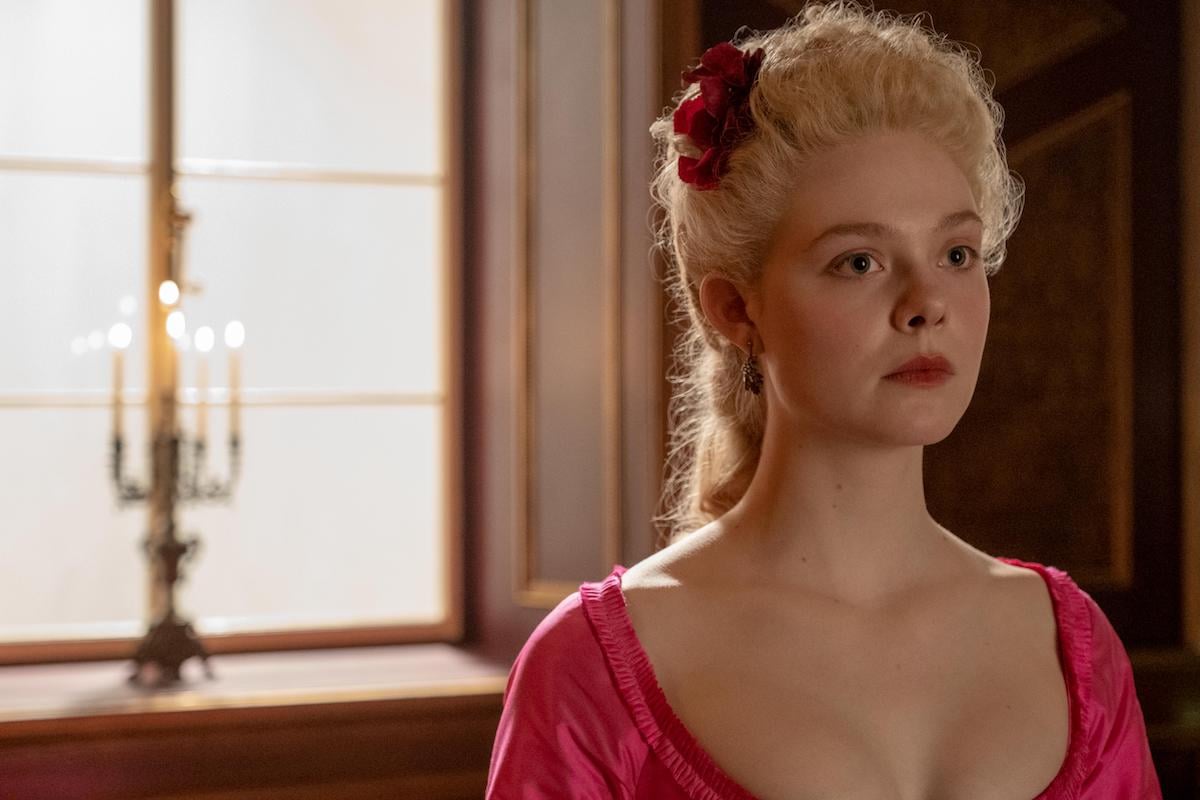 In season 1, Catherine has big ambitions. She wants to modernize Russia, overthrow her brutal, slow-witted husband, and become ruler herself. But in the eyes of Peter and others, her only real function as the wife of the emperor is to produce an heir to the Russian throne. By the end of season 1, she's pregnant. While she doesn't seem thrilled when she discovers she's going to become a mother, it's the possibility that she might be carrying a male child that convinces Peter not to slit her throat after he learns she's behind the attempted coup. 
Catherine's pregnancy will undoubtedly be an important plot point in season 2. In February, Fanning shared a photo of herself as Catherine, who is now visibly pregnant. "Cooking up something special for season 2," she wrote on Instagram.
In an interview with Deadline, Fanning also teased that The Great Season 2 will showcase more of Peter and Catherine's complicated relationship.
"Catherine, I feel, has a real soft spot for [Peter], which gets to be explored," she said. "Their relationship gets way more twisted. So we have a lot working together."
Gillian Anderson will join 'The Great' cast as Catherine's mother 
Catherine's journey to motherhood will be complicated by a new arrival at court. The X-Files star Gillian Anderson has signed on to play Catherine's mother, Joanna, a scheming socialite known as the "maestro of marriage" due to her efforts to see that her children marry into prominent and powerful families.  
Joanna decides to visit her daughter in Russia after hearing of her daughter's attempted coup. Catherine and Joanna dote on each other, but the Empress's mother has some sinister plans in mind to save her family's reputation. Anderson will appear in two season 2 episodes, Variety reported.
Will Leo be back for 'The Great' Season 2?
One of the biggest shockers of The Great's Season 1 finale was Catherine's decision to sacrifice her lover Leo (Sebastian de Souza) in her quest to rule Russia.
After the extent of Catherine's plotting is revealed, Peter — who has Leo in custody — presents his wife with an ultimatum. If she does not call off the coup, he will execute Leo (of whom he has grown increasingly jealous as he realizes the depth of his own feelings for Catherine).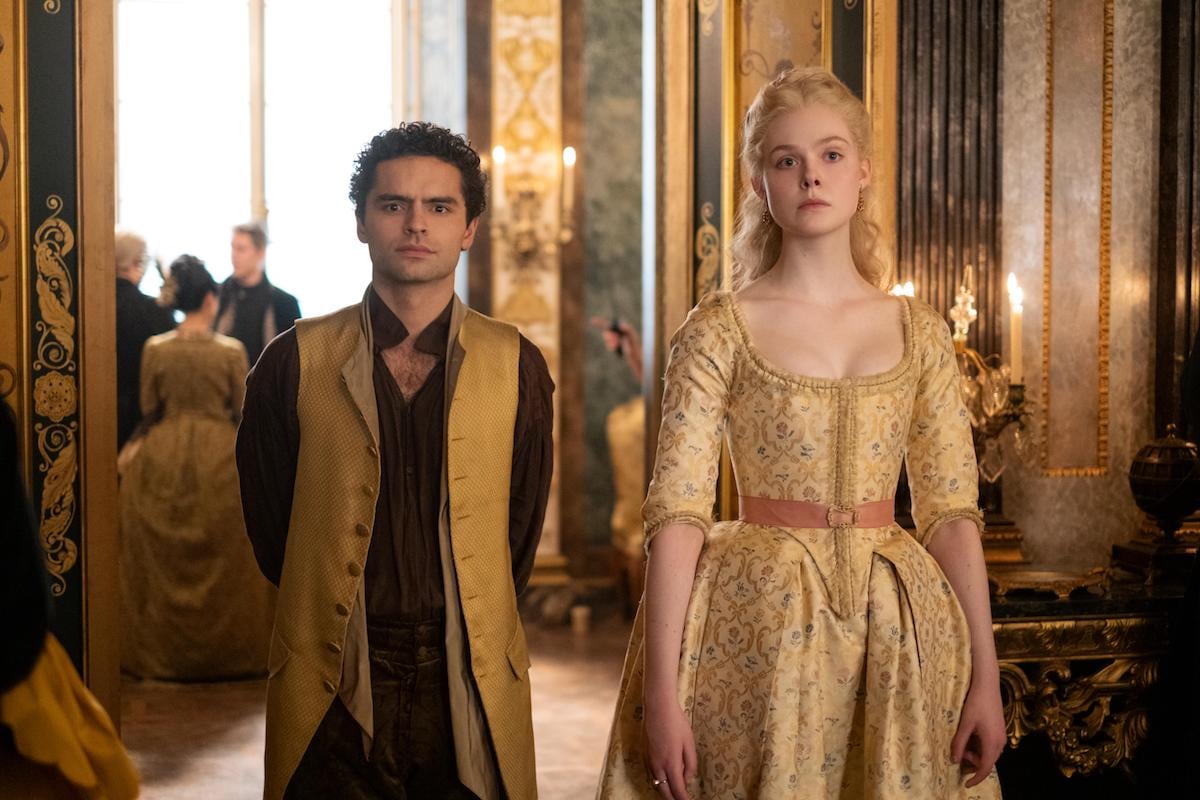 At first, it seems like Catherine might give up her dreams of ruling Russia to save the man she loves. But in the end, she bids him a tearful goodbye. (Leo tells Catherine that he'll "haunt" her.) She then returns to the palace to give General Velementov (Douglas Hodge) a sign to continue fighting. While we don't see Leo's death on screen, it seems safe to assume he has been killed. 
In an interview with Collider, The Great's writer Tony McNamara confirmed that he never intended for Leo to survive beyond season 1. His goal, he explained, was to force Catherine to make the kind of sacrifice she'd been telling others they would have to make if they wanted to seize power. 
"She keeps telling people throughout the first season, 'This is going to take sacrifice,'" he said. "But she's 21. She doesn't realize she'll have to do it. She's like, 'You'll have to sacrifice things.' But it's like that 21-year-old thing of like, 'But I won't. I'll have everything.'"
RELATED: 'The Great' Star Elle Fanning Describes the Subtle Details In Her Costumes You Might Not Even Notice