'The Great Shaman Ga Doo Shim': A Short and Sweet Fantasy K-Drama Worth Watching
If looking for a K-drama television show that gets to the point yet is still binge-worthy, the 2021 drama The Great Shaman Ga Doo Shim is a must-watch. The 12-episode drama has a unique factor that differentiates itself from others. The episodes are a little over 20 minutes long compared to many K-drama episodes being 60-minutes. Centered around ghosts and fantasy, a teen shaman refuses to accept her fate while meeting another teen whose abilities have just awoken.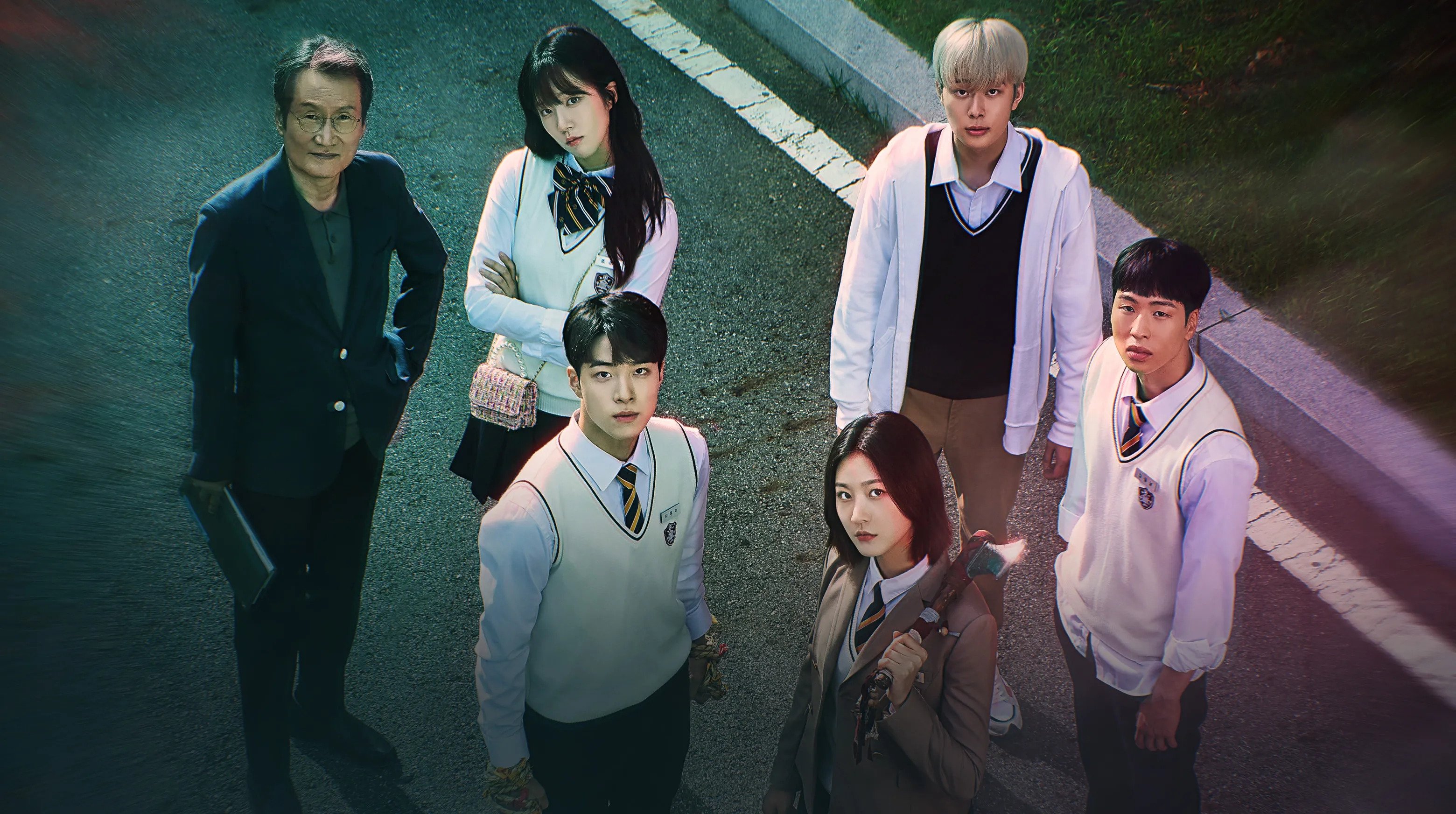 Two teens become a fighting duo
The K-drama stars actor Kim Sae-Ron as the female lead Ga Doo-Shim. From childhood, Doo-Shim was gifted with the ability to see ghosts and fated to become a powerful shaman. Doo-Shim followed her grandmother's journey in eradicating the world of evil spirits. But Doo-Shim refuses to accept her fate and wants to live a normal life. All she has to do is survive high school as an 18-year-old.
After transferring to an elite academic school, Doo-Shim meets Na Woo-Soo played by actor Nam Da-Reum. Woo-Soo comes from a wealthy family and the top student who lived an ordinary life until Doo-Shim appeared. Her arrival awakens Woo-Soo's ability to see evil spirits.
Woo-Soo is soon thrust into Doo-Shim's world as they must band together to solve a mystery. Students with low scores are ending up dead, and Doo-Shim's grandmother contacts her from the beyond to warn her of a past evil spirit. The same spirit who escaped years ago and killed Doo-Shim's grandmother.
Kim Sae-Ron and Nam Da-Reum's are well known
RELATED: 'The Devil Judge' K-Drama Enthralls Fans with Its Dystopian Political Korea and All-Powerful Judge Character
According to Soompi, the K-drama's director shared why fans should tune into the show. One of its main reasons is for its two lead actors. Actors Kim Sae-Ron and Nam Da-Reum are relatively new to the scene in lead roles as adults. But the two actors have proved themselves through multiple projects as child actors.
Kim started making a name for herself when she co-starred in the 2010 movie The Man From Nowhere. As a teen, she had roles in the dramas Listen to My Heart from 2011 and The Queen's Classroom in 2013. K-drama fans will likely recognize actor Nam in his recent supporting role in the 2021 K-drama, Doom at Your Service. In 2021, he also starred in the Netflix movie, The 8th Night. Nam has a long list of accolades as a child actor playing younger versions of show lead characters.
The drama's director explains how the two actors were perfect for their roles. Kim had no issues cutting her hair for her character and took directions well. For Nam, the director explains "He's exactly like Na Woo Soo. He created an appealing character and synchronized well with Doo Shim and received a lot of love from everyone on set."
Fans enjoy the new unique drama but there is one issue
RELATED: 'My Roommate Is a Gumiho' K-Drama Keeps Fans Invested with its Fantasy-Romance Storyline
A K-drama with a short 20-minute episode has its ups and downs. Some Reddit users are not too keen on the episode length that leaves them wanting more storyline. In another Reddit thread, one user comments, "This is a pretty good show, interesting enough plot and nice acting but the episodes are really too short for the amount of storytelling they are trying to do."
Other fans find the episode length refreshing and easy to watch. The drama's director explains that the show's ability to mix genres will also catch viewers' attention. This is undoubtedly true as one Reddit user comments, "There's a hint of romance and it kind of reminds me of Bring It On Ghost." The drama has just enough of everything to tantalize viewers.