'The Green Knight' Costuming and Sets Used These Unique Tactics to Be Sustainable
A24's The Green Knight was praised for its gorgeous imagery and the ability to transport the audience into its world. The costuming and production design are truly breathtaking in how they bring the 14th-century poem Sir Gawain and the Green Knight to life on the silver screen. Production designer Jade Healy and costume designer Malgosia Turzanska explained how they kept the movie production mostly sustainable.
'The Green Knight' is visually mesmerizing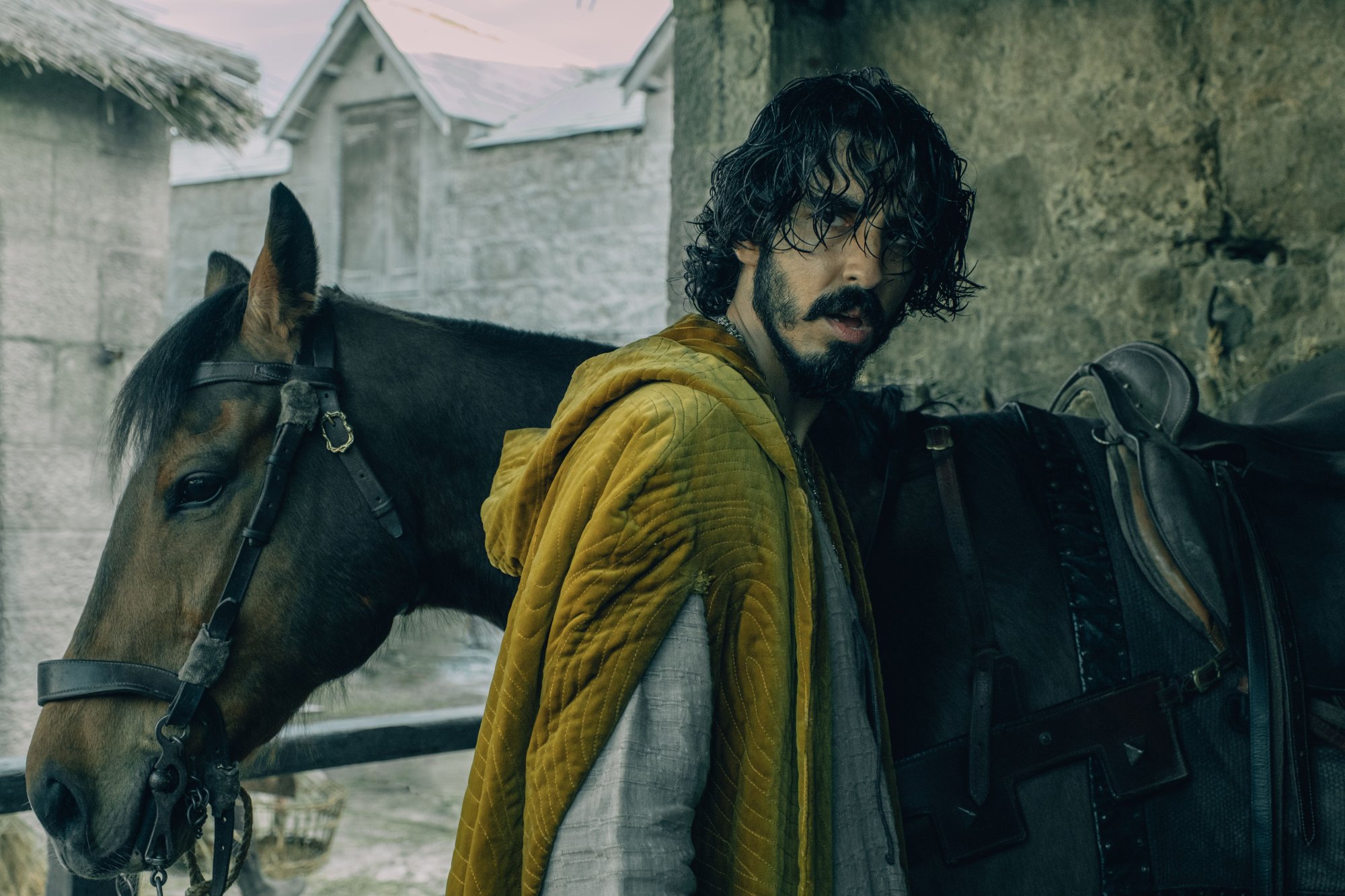 Gawain (Dev Patel) agrees to take part in a challenge with a mysterious green knight. He must strike the entity in exchange for his green axe, although in a year's time he must seek him out to receive the same blow. The Green Knight explores various landscapes during Gawain's journey.
The forests and castles that fill the gorgeous scenery should look rather familiar. They shot the movie in County Whitlow, Ireland. John Boorman's Excalibur was also shot there. Director of Photography Andrew Droz Palermo joked in the Blu-ray featurette that "It's hard to point a camera in the wrong direction because of its incredible natural beauty."
'The Green Knight' costumes and sets were mostly sustainable
The Blu-ray featurettes include Healy and Turzanska explaining how the costumes and the set were mostly sustainable. Healy sought to keep the prices down, so she used salvaged materials to build the sets. She further explained that these materials were sourced from all over. Pieces sourced from other construction or demolition projects established nearly every set.
Healy said, "It's just finding whatever we can find that's salvageable to do it because then there's a lot less work to get the textures and the aging — it's already there."
However, The Green Knight didn't stop there. The costumes were also vegan. Turzanska ran into an issue with many costumes consisting of faux materials.
"I started looking at fake furs and fake leathers and realized that a lot of fake leather or faux leather, and a lot of fake fur is just made from plastic," Turzanska said. "So yes, it is cruelty-free, but it's terrible for the environment. So I started researching bizarre new, for me at least, materials like mycoleather, for example, which is made of fungus. And it has the texture of leather, or the texture of suede really."
She sourced these materials from various locations to make the production truly green. She further explained that they utilized different materials to give a variety of textures for the costumes.
"The material that I think I'm the most excited about is bark-cloth," Turzanka said. "It looks less like leather and more like wool felt. And it's fibers of just tree bark, mushed together and it's a material that has been used especially in Africa for hundreds and hundreds of years."
A24 Films is finally bringing the movie home
The Green Knight is finally available after coronavirus (COVID-19) pandemic-related delays. Critics and audiences praised the movie as a whole. it has already made many best of the year lists.
The movie can be enjoyed from your own home through digital purchase, Blu-ray, and 4K options.
RELATED: 'Lamb' Director Opens Up About Making Ada, the Lamb-Human Hybrid