How 'The Guilty' Director Antoine Fuqua Filmed the Netflix Movie From a Van
Netflix's 'The Guilty' is an American remake of a Danish movie. Director Antoine Fuqua directed the movie during a global pandemic entirely from a van to keep his cast and crew safe. Here's how he pulled that off.
Netflix's The Guilty is based on a 2018 Danish movie by the same name. It follows Joe Baylor (Jake Gyllenhaal), who's a demoted police officer working in a call dispatch center. He gets a call from a kidnapped woman that will change his life forever. The Guilty has a simple, straightforward premise that is focused on Gyllenhaal's performance and the tense journey of his emergency calls. Director Antoine Fuqua recently talked about how he managed to direct it entirely from a van.
'The Guilty' was filmed at the height of the pandemic
Fuqua and Gyllenhaal sat down to talk with Uproxx about the logistics of filming The Guilty in a recent interview. He said that every element of the movie was an uphill battle in getting it completed. Fuqua admitted that the film was shot during the height of the coronavirus (COVID-19) pandemic in October 2020. The movie is based on a single character, which helped move things along.
The Guilty was all set up to start filming until a complication put a wrench in Fuqua's initial plans. "Someone close to me tested positive," Fuqua said. "I was negative, but I'd have to quarantine, which was literally the full time of our shoot. It was 11 days, right? So now me and Jake were looking at each other like: It's not going to happen unless we figure out a plan."
Antoine Fuqua directed from a van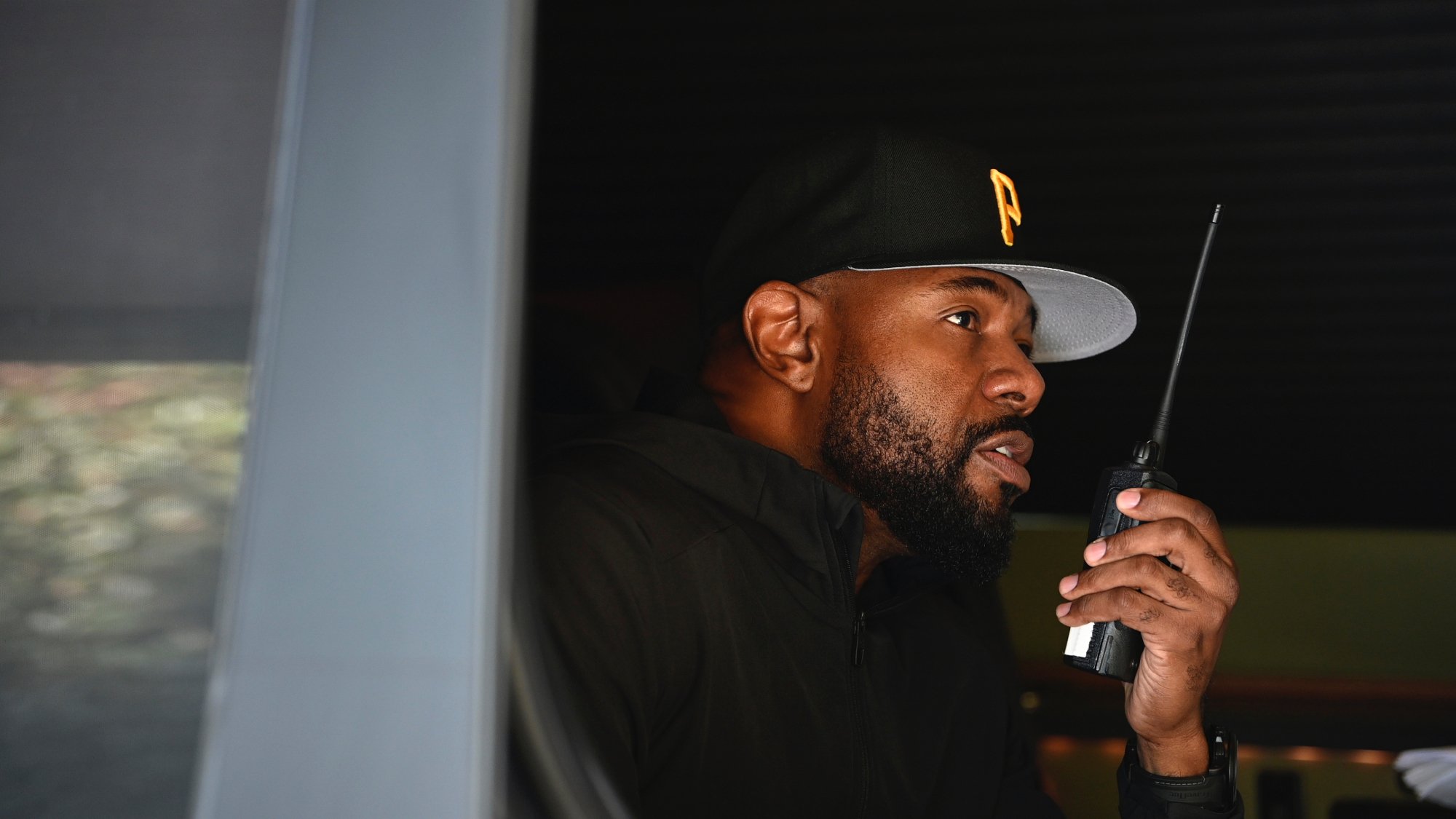 The idea of filming from a van ultimately was the saving grace. "This high-tech van that's normally used for still photography, but it had monitors and speakers like a jet," Fuqua told Uproxx. "And we were like maybe this could work. And when we first tested it from my home in the courtyard, it didn't work. So it was horrible."
He continued: "Then we figured out that maybe we should just hardline the van outside the studio, rent a line, and see if it worked that way. That worked. It was like, great, okay, so I'm in the van like Austin Powers. I've got a button, no one should come near me. I got a couple of Navy seals, literally outside of my van, making sure no one comes anywhere near."
However, Fuqua still had to come up with a way to communicate with his lead actor. He explained, "Then I had to come up with another system to communicate with me and Jake: communicate off walkie-talkies, cell phones, FaceTimes. So, literally, we were figuring it out as we were going."
'The Guilty' will be streaming on Netflix
The Guilty premiered at the 2021 Toronto International Film Festival. Critics gave the American remake generally positive reviews out of the festival circuit. However, they noted that it's a bit overshadowed by the 2018 Danish original. Nevertheless, it's considered a taut thriller that will have audiences at the edge of their seats.
The Guilty started its limited theatrical release on Sept. 24. You can catch it from home through the Netflix streaming platform starting Oct. 1.